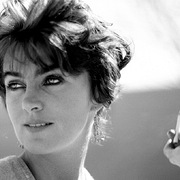 Common Knowledge
Canonical name

Birthdate

Date of death

Burial location

Gender

Nationality

Birthplace

Place of death

Places of residence

Boulder, Colorado, USA
Mexico
Santiago, Chile
Idaho, USA
Montana, USA
Arizona, USA (show all 8)
California, USA
New Mexico, USA

Occupations

Relationships

Organizations

Short biography

Lucia Berlin was born in Juneau, Alaska, and grew up in mining camps in Idaho, Montana, and Arizona, following her father's career as a mining engineer; then in Santiago, Chile, where she led a wealthy and privileged life as a teenager. She began publishing stories at age 24 in national magazines, but her first collection, Angel's Laundromat, did not appear until 1981. Most of her work can be found in three volumes: Homesick: New and Selected Stories (1990), So Long: Stories 1987-92 (1993) and Where I Live Now: Stories 1993-98 (1999). She received an American Book Award in 1991 for Homesick, and was awarded a fellowship from the National Endowment for the Arts. In 2015, nearly 10 years after her death, she finally achieved fame with the publication of her bestselling collection A Manual for Cleaning Women: Short Stories. She had held a variety of blue-collar jobs to support herself, including switchboard operator and cleaning woman, reflected in the titles of some of her stories. She also taught creative writing in a diverse places, including the San Francisco County Jail and the Jack Kerouac School of Disembodied Poetics at Naropa University. In 1994-1995, she was a Visiting Writer at the University of Colorado, Boulder. At the end of her term, she was named associate professor, and continued teaching at UC Boulder until 2000.

She was married three times and had four children.
Statistics
Works

70

Also by

5

Members

2,317

Popularity

#11,082

Rating

4.1
Reviews

77

ISBNs

130

Languages

17

Favorited

8

Touchstones

163