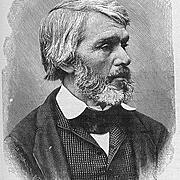 Thomas Carlyle
(1795–1881)
Common Knowledge
Birthdate

Date of death

Burial location

Gender

Nationality

Birthplace

Place of death

Places of residence

Annan, Scotland
Kirkcaldy, Fife, Scotland, UK
Craigenputtock, Dumfriesshire, Scotland
London, England, UK

Education

Occupations

Relationships

Disambiguation notice

1) CK Above
2) Erik Bruun actually wrote Test Your History IQ

Smelfungus is a name given by Laurence Sterne to Tobias Smollett as author of a volume of Travels through France and Italy, for the snarling abuse he heaps on the institutions and customs of the countries he visited.

In the 19th century it was adopted by Thomas Carlyle as a pen-name when he had any seriously severe criticisms to offer on things, particularly those that have gone or are going to the bad. Patrick Proctor Alexander also used the name in his book Mill and Carlyle, which contrasted Carlyle's views with those of John Stuart Mill. Proctor's Occasional Discourse on Sauertieg by Smelfungus attacks Carlyle's more brutal ideas.


Statistics
Works

410

Also by

29

Members

5,363

Popularity

#4,645

Rating

3.8
Reviews

54

ISBNs

588

Languages

13

Favorited

12

Touchstones

66