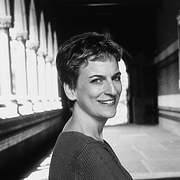 Common Knowledge
Other names

Birthdate

Gender

Nationality

Birthplace

Places of residence

Education

University of Colorado, Boulder
Washington University (BA | Comparitive Literature | 1973)
Binghamton University (MA | English | 1975)

Occupations

Organizations

Short biography

Anita Diamant is the daughter of two Holocaust survivors. She grew up in Newark, New Jersey and Denver, Colorado. She attended the University of Colorado for two years, then transferred to Washington University in St. Louis, where she earned a bachelor's degree in comparative literature in 1973. She obtained a master's degree in English from the State University of New York at Binghamton in 1975. She lives with her husband and daughter near Boston. Diamant began her writing career as a freelance journalist and over the years, she has written for the Boston Globe, Boston Magazine, Yankee, Self, Parenting, Parents, McCalls, Ms., and others. She's the author of six books about contemporary Jewish practice, one collection of autobiographical essays (Pitching My Tent) and three prior novels. The Red Tent (1997), her first novel, was a national bestseller.
Statistics
Works

23

Also by

4

Members

24,109

Popularity

#869

Rating

3.9
Reviews

685

ISBNs

200

Languages

13

Favorited

42

Touchstones

561