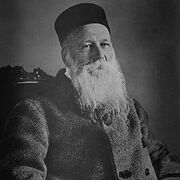 Common Knowledge
Canonical name

Legal name

Other names

Birthdate

Date of death

Burial location

Gender

Nationality

Birthplace

Place of death

Places of residence

Occupations

Organizations

Awards and honors

Short biography

Henri Dunant was born in Geneva, Switzerland, to a wealthy, prominent, devoutly Calvinist French-speaking family. As a young man, he spent much of his free time on social work. In 1856, he created a business called the Financial and Industrial Company of Mons-Djémila Mills in Algeria. When French colonial officials there did not cooperate with him, Dunant decided to take his case directly to the Emperor Napoleon III, who was with the French army in the small city of Solferino in northern Italy during the Second Italian War of Independence. He arrived on the evening following the bloody Battle of Solferino and witnessed the suffering of wounded and dying soldiers left helpless on the battlefield. He organized the local civilian population to respond. After returning home, he wrote a book about his experiences, Un Souvenir de Solferino (A Memory of Solferino), published in 1862 at his own expense. He traveled around Europe to promote the book and its recommendations, and distributed it to leading political and military figures. Dunant's humanitarian efforts brought about the creation of the first Geneva Convention and the founding of the International Red Cross. In 1901, he was awarded the first-ever Nobel Peace Prize, and gave the prize money to charity.

Disambiguation notice

Jean Henri Dunant (1828-1910), also known as Henry Dunant or Henri Dunant; Swiss businessman whose ideas inspired the original 1864 Geneva convention on war and who was a founder of the International Red Cross.