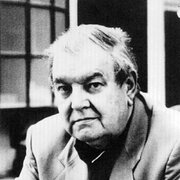 George MacDonald Fraser
(1925–2008)
Common Knowledge
Birthdate

Date of death

Gender

Nationality

Birthplace

Place of death

Places of residence

Education

Occupations

Relationships

Organizations

Awards and honors

Short biography

George MacDonald Fraser OBE FRSL (2 April 1925 – 2 January 2008) was a Scottish author who wrote historical novels, non-fiction books and several screenplays. He is best known for a series of works that featured the character Flashman.

Disambiguation notice

1. George MacDonald Fraser (CK info above) wrote Flashman.
2. George MacDonald (1824-1905) wrote At the Back of the North Wind.
George Milne Fraser is a separate author. Please do not combine.
Statistics
Works

48

Also by

5

Members

17,676

Popularity

#1,249

Rating

3.9
Reviews

336

ISBNs

448

Languages

10

Favorited

115