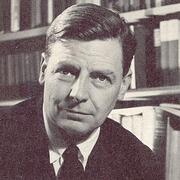 Michael Innes
(1906–1994)
Common Knowledge
Legal name

Other names

Birthdate

Date of death

Gender

Nationality

Birthplace

Place of death

Places of residence

Edinburgh, Scotland, UK
Leeds, Yorkshire, England, UK
Adelaide, South Australia, Australia
Belfast, Northern Ireland, UK
Oxford, Oxfordshire, England, UK

Education

Occupations

lecturer (English ∙ Leeds)
professor (English ∙ University of Adelaide)
lecturer (English ∙ Queen's University ∙ Belfast)
crime novelist
literary critic

Organizations

Agent

Short biography

Using the pseudonym of Michael Innes, the Scottish academic and literary critic J.I.M. Stewart published nearly 50 crime novels and short story collections known for their wit, exuberance, and "tongue-in-cheek propensity" for intriguing turns of phrase.

Disambiguation notice

Michael Innes is the pen name of J. I. M. Stewart. J. I. M. Stewart wrote academic works on English Literature and novels under his own name, using the Michael Innes nom-de-plume for detective novels and broadcast scripts.
Statistics
Works

98

Also by

40

Members

9,568

Popularity

#2,515

Rating

3.8
Reviews

293

ISBNs

698

Languages

11

Favorited

25

Touchstones

383