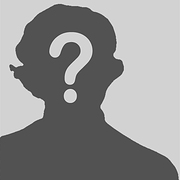 Montague Rhodes James
(1862–1936)
Common Knowledge
Legal name

Birthdate

Date of death

Burial location

Gender

Nationality

Birthplace

Place of death

Education

Occupations

Relationships

Organizations

Awards and honors

Short biography

As a boy, Montague Rhodes James demonstrated precocious skill in reading and languages, and learned Greek, Latin, Hebrew, French, and Italian. He studied at University of Cambridge and was made a Fellow of King's College. He became one of the world's leading authorities on medieval manuscripts, and catalogued the manuscript collections at libraries throughout Britain. He's considered by many to be the father of the modern ghost story.

Disambiguation notice

DO NOT combine with M. R. James, as there are multiple authors called M. R. James.
Statistics
Works

271

Also by

207

Members

6,983

Popularity

#3,504

Rating

3.9
Reviews

203

ISBNs

519

Languages

16

Touchstones

10