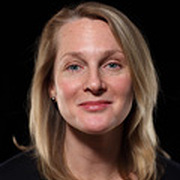 Common Knowledge
Birthdate

Gender

Nationality

Places of residence

Education

Occupations

Short biography

Piper Eressea Kerman (born September 28, 1969) is an American author who was indicted in 1998, on charges of felonious money-laundering activities, and sentenced to 15 months' detention in a federal correctional facility, of which she eventually served 13 months. Her memoir of her prison experiences, Orange Is the New Black: My Year in a Women's Prison, was adapted into the critically acclaimed Netflix original comedy-drama series Orange Is the New Black. Since leaving prison, Kerman has spoken widely about women in prison and about her own experiences there. She now works as a communication strategist for non-profit organizations.

Kerman was born in Boston into a family with a number of attorneys, doctors and educators. She graduated from Swampscott High School in Swampscott, Massachusetts, in 1987, and Smith College in 1992. She is a self-described WASP, with a paternal grandfather who was Russian-Jewish.

In 1998, Kerman was indicted for money laundering and drug trafficking and she pled guilty. Starting in 2004, she served 13 months of a 15-month sentence at FCI Danbury, a minimum security prison located in Danbury, Connecticut.
Statistics
Works

1

Members

3,755

Popularity

#6,749

Rating

3.6
Reviews

263

ISBNs

54

Languages

13

Favorited

1

Touchstones

172