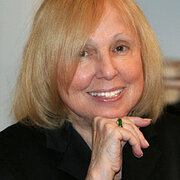 Betty Jean Lifton
(1926–2010)
Common Knowledge
Canonical name

Other names

Birthdate

Date of death

Gender

Nationality

Birthplace

Place of death

Places of residence

Staten Island, New York, USA (birth)
Cincinnati, Ohio, USA
New York, New York, USA
Tokyo, Japan
Hong Kong
New Haven, Connecticut, USA (show all 9)
New York, New York, USA
Cambridge, Massachusetts, USA
Wellfleet, Massachusetts, USA

Education

Occupations

Relationships

Short biography

Betty Jean Lifton was born Blanche Rosenblatt in New York City to an unmarried couple who gave her up for adoption. She was raised in Cincinnati by adoptive parents. She earned a bachelor's degree in English from Barnard College in 1948, and decades later earned a Ph.D. in counseling psychology from the Union Institute. In 1952, she married Robert Jay Lifton, a psychiatrist who became an influential author, with whom she had two children. While living with him in Japan in the early 1960s, she developed a passion for Japanese culture and folklore, and wrote many children's books, including Kap the Kappa, Joji and the Dragon, The Rice-cake Rabbit, and The Dwarf Pine Tree. After the family returned to the USA, she spent many years tracing her birth mother, which sparked a second career as a pioneering advocate of open adoption and adoption reform. She lectured widely on adoption and wrote a trilogy of nonfiction books on the subject, including her own memoir, Twice Born: Memoirs of an Adopted Daughter (1975). She also worked as a therapist, specializing in adoptees and their families.
Statistics
Works

28

Also by

2

Members

505

Popularity

#49,063

Rating

4.1
Reviews

5

ISBNs

50

Languages

4

Favorited

1

Touchstones

6