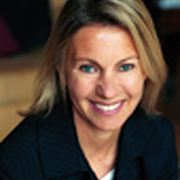 Common Knowledge
Canonical name

Legal name

Birthdate

Gender

Nationality

Birthplace

Places of residence

Education

Occupations

Relationships

Organizations

Awards and honors

Short biography

Katharine Louise Mosse OBE (born 20 October 1961) is an English novelist, non-fiction and short story writer and broadcaster. She is best known for her 2005 novel Labyrinth, which has been translated into more than 37 languages.

Mosse was born in Chichester, and raised in Fishbourne, West Sussex, the eldest of three sisters born to a solicitor. Their aunt was involved in the campaign for the ordination of women and her grandfather was a vicar. She was educated at Chichester High School For Girls and New College, Oxford and graduated in 1984 with a BA (Hons) in English. After leaving university, she spent seven years working in publishing in London for Hodder & Stoughton, then Century, and finally as an editorial director at Hutchinson, part of the Random House Group. She was a member of the National Union of Journalists (NUJ) and Women in Publishing.

She left publishing in 1992, for a writing career beginning with the non-fiction, Becoming a Mother.

Disambiguation notice

Not to be confused with the model Kate Moss.
Statistics
Works

24

Also by

10

Members

13,823

Popularity

#1,674

Rating

3.7
Reviews

516

ISBNs

380

Languages

22

Favorited

18

About

1

Touchstones

461