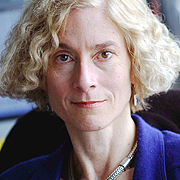 Common Knowledge
Legal name

Birthdate

Gender

Nationality

Birthplace

Places of residence

Education

Occupations

Relationships

Organizations

Awards and honors

Phi Beta Kappa's Sidney Hook Memorial Award (2012)
President, American Philosophical Association Central Division (1999-2000)
American Academy of Arts and Sciences
Prince of Asturias Prize (2012 ∙ Social Sciences)
Harvard Centennial Medal
Grawemeyer Award (2002) (show all 9)
Albertus-Magnus professorate (2012)
Kyoto Prize in Arts and Philosophy
Berggruen Prize (2018)

Short biography

Martha Nussbaum, née Craven, was born in New York City. Her parents were a wealthy lawyer and an interior designer-homemaker. She attended the Baldwin School and studied theatre and classics at New York University, earning her BA in 1969. She received an MA and a PhD in philosophy from Harvard University. In 1975, she married Alan Nussbaum, with whom she had a daughter, and converted to Judaism. She became the first woman to hold the Junior Fellowship at Harvard, where she taught philosophy and classics in the 1970s and early 1980s, until being denied tenure by the Classics Department in 1982. She then moved on to teach at Brown University and the University of Oxford. She became a leading figure in moral philosophy with the publication of her second book, The Fragility of Goodness: Luck and Ethics in Greek Tragedy and Philosophy (1986). Her other major works include Sex and Social Justice (1998), Frontiers of Justice (2006), and Political Emotions: Why Love Matters for Justice (2013). She has also edited 15 other books, and participated in many academic debates with figures such as John Rawls, Richard Posner, and Susan Moller Okin. In 2008, she was elected a Corresponding Fellow of the British Academy. Professor Nussbaum is the Ernst Freund Distinguished Service Professor of Law and Ethics, appointed in the Law School and Philosophy Department, and an Associate in the Classics Department, the Divinity School, and the Political Science Department, at the University of Chicago.
Statistics
Works

68

Also by

44

Members

5,304

Popularity

#4,695

Rating

3.8
Reviews

47

ISBNs

344

Languages

14

Favorited

10

Touchstones

32