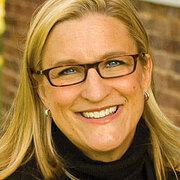 Common Knowledge
Legal name

Birthdate

Gender

Nationality

Birthplace

Places of residence

Education

Occupations

Organizations

Awards and honors

Cross of the Knight of the Order (Lithuania)
Rockefeller Bellagio fellow
First American writer of young adult literature to speak at the European Parliament

Short biography

Ruta Sepetys is a Lithuanian-American whose parents' history inspired her to research and then write about the Lithuanian deportation by the Soviets in the 1930s and 1940s.


Ruta Sepetys (born November 19, 1967) is a Lithuanian-American writer of historical fiction. As an author, she is a #1 New York Times bestseller, international bestseller, and winner of the Carnegie Medal.

She is a Rockefeller Foundation Bellagio Fellow and the first American writer of young adult literature to speak at the European Parliament and NATO. Her work is published in over sixty countries and forty languages and is currently in development for film and television.

Born in Detroit, Sepetys is the daughter of a Lithuanian refugee. She earned a B.S. in International Finance from Hillsdale College. While overseas, she studied at the Centre d'études Européennes in Toulon, France and at the ICN Graduate Business School in Nancy, France.

Following graduation Sepetys moved to Los Angeles. In 1994, she launched Sepetys Entertainment Group, Inc., an entertainment management firm representing Grammy-award-winning guitarist Steve Vai, multi-platinum songwriter Desmond Child, Orange County modern rockers Lit, and Emmy-nominated film composer Niels Bye Nielsen.

In 2002, Sepetys was featured in Rolling Stone magazine's "Women in Rock" special issue as a woman driven to make a difference. Sepetys is on the Board of Advisors for the Mike Curb College of Entertainment and Music Business at Belmont University and is also a director of the Make a Noise Foundation, a national non-profit that raises money for music education. Sepetys published her first novel in 2011 and currently resides in Nashville, Tennessee. She has been described as a "seeker of lost stories" who hopes to give voice to those who weren't able to tell their story.
Statistics
Works

9

Members

11,765

Popularity

#1,999

Rating

4.2
Reviews

767

ISBNs

218

Languages

18

Favorited

9

Touchstones

297