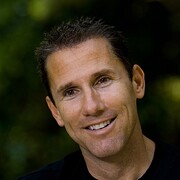 Common Knowledge
Legal name

Birthdate

Gender

Nationality

Birthplace

Places of residence

Watertown, Minnesota, USA
Inglewood, California, USA
Playa Del Rey, California, USA
Grand Island, Nebraska, USA
Fair Oaks, California, USA
Sacramento, California, USA (show all 7)
New Bern, North Carolina, USA

Education

Occupations

Relationships

Organizations

Agent

Short biography

Nicholas Charles Sparks is an American novelist, screenwriter, and philanthropist. He has published twenty one novels and two non-fiction books, all of which have been New York Times bestsellers, with over 115 million copies sold worldwide in more than 50 languages.

Eleven of his novels have been adapted to film, including The Choice, The Longest Ride, The Best of Me, Safe Haven (on all of which he served as a producer), The Lucky One, Message in a Bottle, A Walk to Remember, Nights in Rodanthe, Dear John, The Last Song, and The Notebook, with a cumulative domestic box office totaling more than $574M.

Sparks lives in North Carolina, where he contributes to a variety of local and national charities. In 2011, he launched The Nicholas Sparks Foundation, a 501(c)(3) nonprofit committed to improving cultural and international understanding through global education experiences for students of all ages.
Statistics
Works

155

Also by

87

Members

115,313

Popularity

#72

Rating

3.8
Reviews

2,162

ISBNs

1,991

Languages

31

Favorited

343