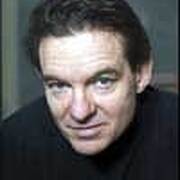 Lawrence Wright
(1)
(1947–)
For other authors named Lawrence Wright, see the disambiguation page.
Common Knowledge
Birthdate

Gender

Nationality

Places of residence

Education

Occupations

Organizations

Short biography

Lawrence Wright (born August 2, 1947) is an American writer and journalist, who is a staff writer for The New Yorker magazine, and fellow at the Center for Law and Security at the New York University School of Law. Wright is best known as the author of the 2006 nonfiction book The Looming Tower: Al-Qaeda and the Road to 9/11. Wright is also known for his work with documentarian Alex Gibney who directed film versions of Wright's one man show My Trip to Al-Qaeda and his book Going Clear. His 2020 novel, The End of October, a thriller about a pandemic, was released in April 2020 during the COVID-19 pandemic

Wright graduated from Woodrow Wilson High School in Dallas, Texas, in 1965 and was inducted into the school's Hall of Fame in 2009. He is a graduate of Tulane University and taught English at the American University in Cairo (from which he was awarded a Master of Arts in Applied Linguistics in 1969) in Egypt for two years. Wright lives in Austin, Texas.

In 1980, Wright began working for the magazine Texas Monthly and contributed to Rolling Stone magazine. In late 1992, he joined the staff of The New Yorker.

Wright is the author of six books but is best known for his 2006 publication, The Looming Tower: Al-Qaeda and the Road to 9/11. A quick bestseller, The Looming Tower was awarded the J. Anthony Lukas Book Prize, the 2007 Pulitzer Prize for General Nonfiction, and is frequently referred to by some media pundits as being an excellent source of background information on Al Qaeda and the September 11 attacks. The book's title is a phrase from the Quran 4:78: "Wherever you are, death will find you, even in the looming tower", which Osama bin Laden quoted three times in a videotaped speech seen as directed to the 9/11 hijackers.
Statistics
Works

17

Also by

1

Members

7,706

Popularity

#3,159

Rating

4.1
Reviews

276

ISBNs

187

Languages

13

Favorited

6

Touchstones

208