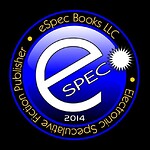 What Are We?
An independent publishing house drawing on decades of experience in the industry.
Who Are We?
Specialists in speculative fiction production, focusing on digital productions and print books.
Our Goal:
To bring to light new and original work, from both first-time and established authors and artists. As well as provide publishing services and technical support.
Homepage

Twitter

Facebook

Instagram