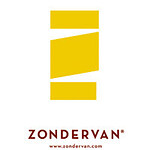 We're an international Christian communications company with a heart for helping people find and follow Jesus Christ. We love to help people discover biblical and spiritual resources that are life-changing, inspiring, relevant, interesting, fun, challenging... Find our free book excerpts at www.scribd.com/zondervan
Homepage

Twitter

Facebook
December 2011 Batch
Giveaway Ended: December 19 at 06:00 pm EST
Few pastors or Christian writers have dared to approach the subject of how proper eating and an active lifestyle can affect how we serve God. Author Gary Thomas does just that. And he reaches all the way back to the apostle Paul, who wrote that we need to prime our bodies to become, "an instrument for noble purposes, made holy, useful to the Master and prepared to do any good work." To illustrate the body/soul correlation, Thomas presents engaging and diverse stories that include a young mom who got fit through volleyball and reaped spiritual rewards in her marriage, a 300-pound pastor who realized his obesity was eroding his ministry impact, and a woman who gained the spiritual strength to survive a contentious divorce by training for a marathon. In every instance, Thomas makes a direct connection between the physical challenge and its spiritual consequence. This book is a must read for anyone seeking new and compelling motivation for strengthening their bodies and fortifying their souls.
Media

Paper

Genres

Religion & Spirituality, General Nonfiction, Nonfiction

Offered by

Zondervan (Publisher)

Links
November 2010 Batch
Giveaway Ended: November 29 at 04:00 pm EST
(Christian Fiction, Romance) First her father, then her best friend: two heartbreaking deaths have left Jules to look after both the potato farm Pop has left her and her friend's two children. In this relationally rich novel of faith and hope, a young woman struggles to salvage the farm, honor her promise to a dead friend, and win back the man whose heart she broke.
Media

Paper

Genres

Christian Fiction, Romance, Fiction and Literature

Offered by

Zondervan (Publisher)

Links
October 2010 Batch: 2 Books Offered
Giveaway Ended: October 29 at 06:00 pm EDT
(Christian Fiction) In the tradition of her widely popular Kauffman Amish Bakery series, author Amy Clipston tells the tale of Anna Mae McDonough who was shunned by her family four years ago when she left her Amish community in Lancaster County, PA, to marry an "Englisher" (non Amish) man and move with him to Baltimore. Now, eight months pregnant when her first child, she longs to return home for Christmas to reconcile with her family, especially her stern father, who is the religious leader for her former Amish church district. So Anne Mae writes a letter to Kathryn Beiler, her brother's wife, to enlist her help… When Anna Mae arrives in Lancaster for Christmas, she doesn't receive the welcome she expects and her world begins to fall apart, leaving her to question her place in her family – and her faith in God. A book filled with love, the pain of being separated from one's family, and the determination to follow God's will regardless of the outcome, A Plain and Simple Christmas is an inspiring page-turner that will keep you guessing what happens next…right to the very last page.
Media

Paper

Genres

Christian Fiction, General Fiction, Fiction and Literature

Offered by

Zondervan (Publisher)

Links
(BISAC: Family & Relationships / Children With Special Needs; TOPICAL: Christian Interest / Inspiration) Both a heartbreaking and heartwarming account of autism from Emily Colson and her father, Charles Colson. This is the true story of Emily Colson, a single mother who has faced life's toughest obstacles. This is also the story of her nineteen-year-old autistic son, Max, a young man who struggles to speak, who some professionals deemed a waste of time. Journey with Emily as she shows how Max unraveled the thinking of those who tried to teach him and help him, a lesson that seemingly weak people can be more powerful than the strong--including strong people like Max's own grandfather, Chuck Colson. Max doesn't communicate like we do, but he communicates better than we do about the most important things. Max doesn't think like we do, but his actions reflect deep spiritual truths. With candor and wit, Emily Colson shares about her personal battles and heartbreak when, as a suddenly single mother, she discovers her only child has autism. Emily illuminates the page with imagery—making you laugh, making you cry, inspiring you to face your own challenges. Chuck Colson, in his most personal writing since Born Again, speaks as a father and grandfather. It is a tender side Max brings out of his grandfather, a side some haven't seen. As Emily recalls her experiences, we discover that Max's disability does not so much define who he is, but reveals who we are. Dancing with Max is not a fairy tale with a magical ending. It's a real life story of grace and second chances and fresh starts in spite of life's hardest problems. And Max? Max will make you fall in love with life all over again, leaving you dancing with joy. Watch Book Trailer
Media

Paper

Genres

Biography & Memoir, Religion & Spirituality, General Nonfiction, Nonfiction

Offered by

Zondervan (Publisher)

Links
September 2010 Batch: 3 Books Offered
Giveaway Ended: September 26 at 06:00 pm EDT
(BISAC: FICTION / Christian / General) In the wake of heartrending family tragedies, Matt and Irene Moore move with their fourteen-year-old daughter, Casey, to a small town. Their goal is to get far away from the daily reminders that leave each of them raw and guilt-ridden. Their hope is to find redemption, repair, and renewal. Instead, the threads that hold them together unravel even more. Breakers, a small community perched on the rocky coast of the Pacific Northwest, is draped with cold isolation that seems to mirror the hearts. As they settle into their new life, old grief settles with them. Matt is always on edge and easily angered, Irene is sad and pensive, and Casey is confused and defiant. They've once more set the stage for calamity. Into this mix comes Billy Thurber, a young drifter with his own conflicts, whose life unexpectedly entangles with the Moores'. His arrival in Breakers parallels a rash of hateful and senseless crimes, and soon the whole town – eager for someone to blame – goes after Thurber with murderous intent. Out of this dangerous chaos, however, the Moores find unexpected grace and healing in a most unlikely way. Author C. S. Lakin explores our need to assign reason and fix blame for the pain and grief in our lives. Though the circumstances are fictional, the emotions are real and universal, making Someone to Blame a great and inspiring read.
Media

Paper

Genres

Christian Fiction, Fiction and Literature

Offered by

Zondervan (Publisher)

Links
(BISAC: RELIGION / Christian Life / Spiritual Growth) In her follow-up book to Cold Tangerines, author Shauna Niequist shifts her gaze to the challenges and blessings of change in Bittersweet. Drawing from her own experiences in a recent season of pain and chaos, she explores the bits of wisdom and growth we earn the hard way, through change, loss, and transition, and offers her own reflections on what brought her hope along the way. Niequist, a keen observer of life with a lyrical voice, writes with the characteristic warmth and honesty of a dear friend: always engaging, sometimes challenging, but always with a kind heart. "This is the work I'm doing now," Niequist says, "and the work I invite you into: when life is sweet, say thank you, and celebrate. And when life is bitter, say thank you, and grow."
Media

Paper

Genres

Biography & Memoir, Religion & Spirituality, General Nonfiction, Nonfiction

Offered by

Zondervan (Publisher)

Links
(BISAC: RELIGION / Christian Life / Spiritual Growth) Full-throttle faith resides in fully yielded hearts. In The Power of a Whisper: Hearing God, Having the Guts to Respond, Bill Hybels reveals the attitudes and actions that help us hear directly from heaven as we navigate the most significant challenges on earth. In The Power of a Whisper, vision is cast for what life can look like when God's followers choose to hear from heaven as they navigate life on earth. Whispers that arbitrate key decisions, nudges that rescue from dark nights of the soul, promptings that spur on growth, urgings that come by way of another person, inspiration that opens once-glazed-over eyes to the terrible plight people face in this world—through firsthand accounts spanning fifty-seven years of life, more than thirty of which have been spent in the trenches of ministry, Hybels promotes passion in Christ-followers' hearts for being wide open to hearing from God, and for getting gutsier about doing exactly what God says to do.
Media

Paper

Genres

Religion & Spirituality, General Nonfiction, Nonfiction

Offered by

Zondervan (Publisher)

Links