Christian Worship and Liturgy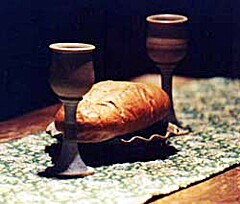 This group has become officially dormant. It happens. If you want to revive this group, or create a new group on the same topic
see this page
.
Discussion about books and other resources supporting Christian Worship. Worship planning, theology and ecclesiology of worship, liturgical calender, and whatnot...

Let's share about the work of worship, our understandings of how varying liturgical forms from across the traditions serve to support that work in corporate and individual settings, and what books we find to be most helpful.

Please make an effort to keep the discussions on-topic or risk a scary FLAGGING!
TopicTopic
Messages
Last Message
A paradigm-shifting lectionary for the whole church
1 unread / 1

John5918

,

August 2021

Catholic Liturgy of the Hours
16 unread / 16

eschator83

,

December 2020

Introduction
11 unread / 11

vpfluke

,

May 2018

New Monasticism (edited)
1 unread / 1

revadavidparker

,

April 2018

Why Join a Group?
1 unread / 1

eschator83

,

December 2016

Liturgy - from personal soul to Holy Trinity
12 unread / 12

ThomasRichard

,

January 2009

Introduce yourself...
61 unread / 61

vpfluke

,

August 2008

Lesser Feast Days of the Church
5 unread / 5

vpfluke

,

August 2007

Another blog about liturgy
2 unread / 2

vpfluke

,

July 2007

Liturgy Discussion
17 unread / 17

AnnaRichenda

,

February 2007

Web Resources on Christian Worship
12 unread / 12

currysue

,

January 2007

Seasonal Curmudgeon
19 unread / 19

scottknitter

,

January 2007

The Purpose of Worship
13 unread / 13

churchgeek

,

December 2006

Worshipful living, books that might be tangents...
2 unread / 2

vpfluke

,

December 2006

Happy 2nd Day of Christmas!
3 unread / 3

andersoj

,

December 2006

"Politcal Correctness" in the Church
11 unread / 11

currysue

,

December 2006

Group Meta-discussion -- Off-Topic Things go here
8 unread / 8

andersoj

,

December 2006
This is a feature balloon