Club Read 2013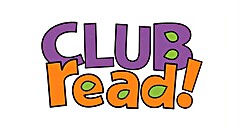 This group has become officially dormant. It happens. If you want to revive this group, or create a new group on the same topic,
see this page
.
Welcome to Club Read 2013!
As for the past several years, we are a group of serious readers who are varied and thoughtful in our reading and would like to log/journal publicly our 2013 reading. The group is also for those of us who like to follow what other LTers are reading. Pronounced like "Club Red". While all are welcome, please take a look around to see if we're the kind of readers you'd like to hang with. Many of us have been together on Club Read 2009, Club Read 2010, Club Read 2011, and Club Read 2012.

What to do: Create your own thread, naming it whatever you like but please use your LT user name in the title. This is so others can easily find you, if they would like. Feel free to include any and all reading you do, if you like (i.e. magazines, individual stories, work-related or school-related texts), it's your journal. Also, a few lines of commentary about each entry, even if you are linking to your review elsewhere, would encourage interest and thus, conversation - but, again, it's your journal.

This year, once again, volunteers have offered to set up and manage some of our regular threads, including monthly What Are You Reading? threads (lilisin), bimonthly Interesting Articles threads (MJ/detailmuse), and quarterly and year-end Best Reads threads (AnnieMod). Thanks also to Lois/avaland for the book stack group photo. THANK YOU ALL!

This group is for its members. Please feel free to start threads that you think would be of interest in addition to the standard ones.

And have fun reading!

Other Groups of Interest
Author Theme Reads. This group will focus on French authors in 2013, including Zola (year-long), Balzac, de Maupassant, Duras, and de Beauvoir.
Literary Centennials, "a group for celebrating the 100th, 200th, etc. birthdays of major authors by reading their works." The featured, but far from exclusive, author for 2013 is Albert Camus.
Read Mo Yan, a group for "reading and discussing the works of Mo Yan, the 2012 Nobel Laureate in Literature."
Reading Globally. The 2013 theme reads are: 20th and 21st century Central and Eastern European fiction, Southeast Asian fiction, fiction from Francophone countries outside Europe, and South American fiction.
TopicTopic
Messages
Last Message
edwinbcn's 2013 Books
219

unread

/ 219

edwinbcn

,

November 2022

***2013: Best Reads, Worst Reads, Stats, and Thoughts about Your Reading
21

unread

/ 21

edwinbcn

,

July 2021

edwinbcn's 2013 Books - Part 2
238

unread

/ 238

edwinbcn

,

April 2021

Caro Catches Up - Reading Log 2013
61

unread

/ 61

C4RO

,

April 2014

Lilisin in 2013
167

unread

/ 167

lilisin

,

January 2014

A fifth year of wandering_ II
99

unread

/ 99

wandering_star

,

January 2014

Mene's 2013 thread
95

unread

/ 95

mene

,

January 2014

akeela's reading in 2013
72

unread

/ 72

akeela

,

January 2014

Cariola's 2013 Reading Log
260

unread

/ 260

Cariola

,

January 2014

janeajones' jumble of books
230

unread

/ 230

janeajones

,

January 2014

SassyLassy sets sail for shore and year end
236

unread

/ 236

Polaris-

,

January 2014

yolana's 2013 reading
26

unread

/ 26

yolana

,

January 2014

detailmuse 2013: part 3
84

unread

/ 84

DetailMuse

,

January 2014

Robert Durick's Reading in 2013, fourth quarter
140

unread

/ 140

Mr.Durick

,

January 2014

Linda92007's Reading for 2013 - Part 2
60

unread

/ 60

rebeccanyc

,

January 2014

Japaul22's 2013 reading log
300

unread

/ 300

japaul22

,

January 2014

ljbwell: just a readin' machine in 2013
128

unread

/ 128

ljbwell

,

January 2014

The readings of JDHomrighausen, aka "the reader formerly known as lilbrattyteen," part 2.
140

unread

/ 140

labfs39

,

January 2014

labfs39 in 2013: Let the reading roll on!
194

unread

/ 194

labfs39

,

January 2014

NanaCC's 2013 Reading - Part 3 Finale
102

unread

/ 102

NanaCC

,

January 2014

dchaikin's last thread of 2013
226

unread

/ 226

dchaikin

,

January 2014

Rebeccanyc Reads in 2013, Part 6 -- Until the End of the Year!
117

unread

/ 117

rebeccanyc

,

January 2014

RidgewayGirl's Reading Part Three
154

unread

/ 154

RidgewayGirl

,

January 2014

Bragan reads ALL THE BOOKS in 2013, part 4
195

unread

/ 195

bragan

,

January 2014

Avidmom's Adventures Come to an End 2013
60

unread

/ 60

avidmom

,

January 2014

Milda-TX's Lucky 2013
19

unread

/ 19

Milda-TX

,

December 2013

Nickelini in 2013, Part Five
115

unread

/ 115

edwinbcn

,

December 2013

mkboylan's 2013 Reading Part III
294

unread

/ 294

avidmom

,

December 2013

Fuzzy's fancy reading feast 2013
101

unread

/ 101

fuzzy_patters

,

December 2013

PolarisBeacon's 2013 read
395

unread

/ 395

stretch

,

December 2013

TonyH reading groove 2013, dig in, dig it?
157

unread

/ 157

tonikat

,

December 2013

StevenTX's 2013 Reading Log - Vol. IV
216

unread

/ 216

StevenTX

,

December 2013

Baswood's books, music, films etc. Part 5
75

unread

/ 75

baswood

,

December 2013

timjones in 2013
141

unread

/ 141

timjones

,

December 2013

NielsenGW's 2013 Reading List - Part II
328

unread

/ 328

dchaikin

,

December 2013

DieFledermaus in 2013
243

unread

/ 243

rebeccanyc

,

December 2013

*** December - What are you reading?
53

unread

/ 53

Nickelini

,

December 2013

amysisson's 2013 book list
84

unread

/ 84

amysisson

,

December 2013

Torontoc's Reading ( and some films) in 2013
253

unread

/ 253

torontoc

,

December 2013

VivienneR's Club Read 2013 : Part II
115

unread

/ 115

baswood

,

December 2013

*** Interesting Articles -- November/December
93

unread

/ 93

wandering_star

,

December 2013

wildbill's reading for 2013
150

unread

/ 150

wildbill

,

December 2013

Random Topic: How do you define a "great" review?
18

unread

/ 18

japaul22

,

December 2013

Club Read recommends (an experimental thread)
37

unread

/ 37

dchaikin

,

December 2013

Ltlmiss's 2013 challenge
13

unread

/ 13

Ltlmiss

,

December 2013

*** QUESTIONS for the Avid Reader, 2013, Volume II
256

unread

/ 256

avaland

,

December 2013

Helensq joins the Club
105

unread

/ 105

helensq

,

December 2013

Stretch's reading commentary for 2013
181

unread

/ 181

stretch

,

December 2013

kidzdoc's back for more in 2013: part 4
229

unread

/ 229

rebeccanyc

,

December 2013

***MESSAGE BOARD
65

unread

/ 65

rebeccanyc

,

December 2013

Avaland's 2013 Literary Exploratorium: End of 2013
48

unread

/ 48

avaland

,

December 2013

Luv2read's 2013 Reading Log
13

unread

/ 13

luv2read97

,

December 2013

*****Planning for 2014
43

unread

/ 43

AnnieMod

,

December 2013

AuntMarge64's Club Read for 2013
52

unread

/ 52

auntmarge64

,

December 2013

**The Poetry Thread **
95

unread

/ 95

baswood

,

December 2013

*** November - What are you reading?
72

unread

/ 72

Mr.Durick

,

December 2013

Arubabookwoman's Reading
165

unread

/ 165

labfs39

,

November 2013

Baswood's books, music, films etc. Part 4
301

unread

/ 301

mkboylan

,

November 2013

Lunarreader in 2013
60

unread

/ 60

Lunarreader

,

November 2013

Rebeccanyc Reads in 2013, Part 5
208

unread

/ 208

rebeccanyc

,

November 2013

NanaCC's 2013 Reading - Part 2
221

unread

/ 221

NanaCC

,

November 2013

Avidmom's Adventures Continue 2013
235

unread

/ 235

avidmom

,

November 2013

Jargoneer's Perlustration
177

unread

/ 177

Jargoneer

,

November 2013

labfs39 in 2013: Let the reading continue!
270

unread

/ 270

rebeccanyc

,

November 2013

Nickelini in 2013, Part Four
188

unread

/ 188

Nickelini

,

November 2013

- Best of 2013 Lists -
2

unread

/ 2

alphaorder

,

November 2013

Avaland's 2013 Literary Exploratorium
234

unread

/ 234

avaland

,

November 2013

*** October - What are you reading?
93

unread

/ 93

rebeccanyc

,

October 2013

*** Interesting Articles -- September/October
52

unread

/ 52

avidmom

,

October 2013

dchaikin causes his own troubles in 2013
316

unread

/ 316

dchaikin

,

October 2013

*** Favorites in July-Sep
16

unread

/ 16

RidgewayGirl

,

October 2013

RidgewayGirl's Reading Part Two
255

unread

/ 255

RidgewayGirl

,

October 2013

detailmuse 2013: more
193

unread

/ 193

DetailMuse

,

October 2013

avidreaderchick's Grand World of Books 2013
3

unread

/ 3

TheGrandWorldofBooks

,

October 2013

Elainedav's book list for 2013
16

unread

/ 16

Elainedav

,

October 2013

*** August - What are you reading?
72

unread

/ 72

SaintSunniva

,

October 2013

Steven03tx's 2013 Reading Log - Vol. III
256

unread

/ 256

edwinbcn

,

October 2013

Bragan reads ALL THE BOOKS in 2013, part 3
170

unread

/ 170

bragan

,

October 2013

Robert Durick's Reading in 2013, third quarter
132

unread

/ 132

avidmom

,

October 2013

* * * Favorites in the THIRD quarter
1

unread

/ 1

AnnieMod

,

September 2013

Kimbs 2013 assault on the summit of Mount TBR
27

unread

/ 27

KimB

,

September 2013

*** September - What are you reading?
64

unread

/ 64

bragan

,

September 2013

Club Read Texans Unite!
19

unread

/ 19

StevenTX

,

September 2013

Alphaorder's 2013 Reading
72

unread

/ 72

LauraBrook

,

September 2013

aliay's 2013 reading
48

unread

/ 48

aliay

,

September 2013

Time for tomes: dmsteyn's reading 2013 Part Two
60

unread

/ 60

dmsteyn

,

September 2013

The readings of JDHomrighausen, aka "the reader formerly known as lilbrattyteen," part 2.
256

unread

/ 256

JDHomrighausen

,

September 2013

Rebeccanyc Reads in 2013, Part 4
205

unread

/ 205

rebeccanyc

,

September 2013

Plyte's Book Reads in 2013
28

unread

/ 28

ajagbay

,

September 2013

SassyLassy still sailing through 2013
240

unread

/ 240

SassyLassy

,

September 2013

Nickelini in 2013, Part Three
236

unread

/ 236

mkboylan

,

September 2013

VivienneR's Club Read 2013
229

unread

/ 229

mkboylan

,

September 2013

deebee's 2013 reading folio
165

unread

/ 165

rebeccanyc

,

September 2013

*** Interesting Articles -- July/August
42

unread

/ 42

Mr.Durick

,

August 2013

kidzdoc's back for more in 2013 part 3
200

unread

/ 200

kidzdoc

,

August 2013

Baswood's books, music, films etc. Part 3
202

unread

/ 202

baswood

,

August 2013

Rachbxl's reading 2013
74

unread

/ 74

akeela

,

August 2013

zenomax:the submerged universe
166

unread

/ 166

zenomax

,

August 2013

A fifth year of wandering_
201

unread

/ 201

wandering_star

,

August 2013

Robert Durick's Reading in 2013, second quarter
118

unread

/ 118

auntbuntisadunce

,

August 2013
This is a feature balloon