Irish & Celtic Studies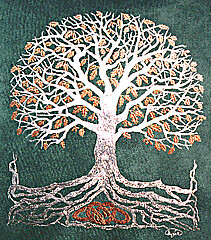 This group has become officially dormant. It happens. If you want to revive this group, or create a new group on the same topic,
see this page
.
For researchers and interested parties, whether formally academic or amateur enthusiasts... anything related to Irish/Celtic study or living is welcome!
TopicTopic
Messages
Last Message
What books have you bought lately?
23

unread

/ 23

gwernin

,

March 2022

Shon ap Shenkin
8

unread

/ 8

Crypto-Willobie

,

August 2016

Starting to learn Irish
8

unread

/ 8

aulsmith

,

December 2014

The Importance of Language
6

unread

/ 6

dheijl

,

February 2011

Irish & Celtic Studies Message Board
41

unread

/ 41

goth_marionette

,

January 2011

The Táin - Question
9

unread

/ 9

medievalist

,

January 2011

Professor Hutton reads "The Mabinogion"
1

unread

/ 1

Sile

,

October 2010

Currently Reading
15

unread

/ 15

Sile

,

September 2010

Bad books
1

unread

/ 1

MaelBrigdeTWO

,

September 2010

Vote for the Irish book of the decade!
1

unread

/ 1

orangewords

,

April 2010

Source for "The Wooing of Treblann"
1

unread

/ 1

Sile

,

December 2009

The Role of the Guest in Celtic Society
4

unread

/ 4

gwernin

,

November 2009

Quiet here...
1

unread

/ 1

gwernin

,

November 2009

travel planning?
9

unread

/ 9

MaelBrigde

,

July 2009

Góntia (Guntia, Candida, Fortuna)
2

unread

/ 2

An_Fear_Glas

,

February 2008

Is this group still active?
3

unread

/ 3

An_Fear_Glas

,

February 2008

Elements
3

unread

/ 3

An_Fear_Glas

,

September 2007

First Book
12

unread

/ 12

Sile

,

August 2007

Opinions please?
1

unread

/ 1

Sile

,

June 2007
This is a feature balloon