Mystery and Suspense Extra!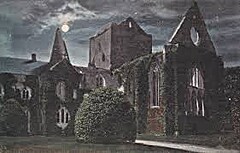 Welcome to the Mystery & Suspense Extra Group.

This is the sister group to the Mystery & Suspense Group. In this Group we will:
Complete Reading Challenges - including a Monthly and Annual Challenge;
Take Part in a Blind Date with a Book;
Send Postcards Around the World to show where in the World our latest book had taken us;
Learn about the Birth of New Books;
Celebrate the Monthly Births of authors in these genres;
Take Part in the Round Tuit Challenge to try to reduce those TBR Mountains (some chance!);
Celebrate Members' Birthdays.

Amongst many other things we haven't even thought about yet!

All Group Reads will now be linked from the main Mystery and Suspense Group.

If you like challenges then come and join us. Everyone welcome even if you aren't a member of the main Mystery and Suspense Group. We love making new reading friends but we do want people to be active and not just watch or lurk, it's much more fun to get involved!
TopicTopic
Messages
Last Message
Pinned — The Americana Series Monthly Challenge (the Territory Edition) – August 2023: Puerto Rico
10

unread

/ 10

Onilyn

,

August 26

LibraryCin's Roundtuits 2020+
307

unread

/ 307

LibraryCin

,

Yesterday 10:31pm

Sergei's Round Tuits
190

unread

/ 190

Sergeirocks

,

Monday 5:21pm

The Americana Series Monthly Challenge (the Territory Edition) – July 2023: US Virgin Islands
10

unread

/ 10

Carol420

,

July 23

The Americana Series Monthly Challenge (the Territory Edition) – June 2023: Northern Mariana Islands
11

unread

/ 11

bhabeck

,

June 17

The Americana Series Monthly Challenge (the Territory Edition) – April 2023: American Samoa
12

unread

/ 12

bhabeck

,

June 1

The Americana Series Monthly Challenge (the Territory Edition) – March 2023: Guam
10

unread

/ 10

Carol420

,

March 18

The Americana Series Monthly Challenge – February 2023: Arkansas
13

unread

/ 13

Sergeirocks

,

February 20

The Americana Series Monthly Challenge – January 2023: Massachusetts
21

unread

/ 21

Carol420

,

February 1

The Americana Series Monthly Challenge – December 2022: Wyoming
16

unread

/ 16

Sergeirocks

,

January 2

The Americana Series Monthly Challenge – November 2022: Virginia
20

unread

/ 20

Carol420

,

November 2022

Group Read - 1st October
3

unread

/ 3

Sergeirocks

,

November 2022

The Americana Series Monthly Challenge – October 2022: Connecticut
22

unread

/ 22

Andrew-theQM

,

November 2022

The meaning of it
1

unread

/ 1

markBla

,

October 2022

The Americana Series Monthly Challenge – September 2022: Rhode Island
11

unread

/ 11

Carol420

,

September 2022

The Americana Series Monthly Challenge – August 2022: Washington
22

unread

/ 22

Carol420

,

August 2022

The Americana Series Monthly Challenge – July 2022: North Carolina
19

unread

/ 19

Sergeirocks

,

July 2022

The Americana Series Monthly Challenge – June 2022: Maryland
27

unread

/ 27

Andrew-theQM

,

June 2022

The Americana Series Monthly Challenge – May 2022: West Virginia
18

unread

/ 18

Andrew-theQM

,

May 2022

The Americana Series Monthly Challenge – April 2022: South Carolina
15

unread

/ 15

Sergeirocks

,

May 2022

IT'S MY PARTY AND I'LL CRY IF I WANNA:)
446

unread

/ 446

Carol420

,

April 2022

The Americana Series Monthly Challenge – March 2022: South Dakota
17

unread

/ 17

Sergeirocks

,

March 2022

The Americana Series Monthly Challenge – February 2022: New Jersey
14

unread

/ 14

bhabeck

,

March 2022

The Americana Series Monthly Challenge – January 2022: Arizona
16

unread

/ 16

bhabeck

,

February 2022

The Americana Series Monthly Challenge – December 2021: Colorado
18

unread

/ 18

bhabeck

,

December 2021

The Americana Series Monthly Challenge – November 2021: Indiana
13

unread

/ 13

bhabeck

,

November 2021

A Book Is Born - November 2021
4

unread

/ 4

Sergeirocks

,

November 2021

The Americana Series Monthly Challenge – October 2021: Texas
12

unread

/ 12

bhabeck

,

November 2021

The Americana Series Monthly Challenge – September 2021: Louisiana
15

unread

/ 15

bhabeck

,

October 2021

A Book Is Born - October 2021
3

unread

/ 3

Olivermagnus

,

September 2021

M&S SubGenre Bingo
33

unread

/ 33

bhabeck

,

September 2021

Brenda's M&S SubGenre Bingo
3

unread

/ 3

bhabeck

,

September 2021

A BOOK IS BORN - SEPTEMBER 2021
6

unread

/ 6

bhabeck

,

September 2021

The Americana Series Monthly Challenge – August 2021: Mississippi
26

unread

/ 26

Sergeirocks

,

September 2021

A Book Is Born - August 2021
16

unread

/ 16

Sergeirocks

,

August 2021

The Americana Series Monthly Challenge – July 2021: Pennsylvania
19

unread

/ 19

Sergeirocks

,

July 2021

A BOOK IS BORN - JULY 2021
8

unread

/ 8

Sergeirocks

,

July 2021

The Americana Series Monthly Challenge – June 2021: Montana
23

unread

/ 23

Carol420

,

June 2021

The Americana Series Monthly Challenge – May 2021: New York
19

unread

/ 19

bhabeck

,

June 2021

A BOOK IS BORN - June 2021
2

unread

/ 2

Olivermagnus

,

May 2021

A BOOK IS BORN - MAY 2021
6

unread

/ 6

Sergeirocks

,

May 2021

The Americana Series Monthly Challenge – April 2021: Ohio
18

unread

/ 18

Carol420

,

April 2021

Your Favorite Authors
15

unread

/ 15

Carol420

,

April 2021

Chats in March 2021
2

unread

/ 2

bhabeck

,

March 2021

A Book Is Born - April 2021
3

unread

/ 3

Carol420

,

March 2021

The Americana Series Monthly Challenge – March 2021: Nebraska
15

unread

/ 15

nrmay

,

March 2021

The Americana Series Monthly Challenge – February 2021: California
18

unread

/ 18

Carol420

,

February 2021

A BOOK IS BORN - MARCH 2021
3

unread

/ 3

Sergeirocks

,

February 2021

Chats in February 2021
4

unread

/ 4

Carol420

,

February 2021

A BOOK IS BORN - FEBRUARY 2021
10

unread

/ 10

gaylebutz

,

January 2021

The Americana Series Monthly Challenge – January 2021: Florida
22

unread

/ 22

Olivermagnus

,

January 2021

2020 Annual Group Challenge : Sepetated by a Pond Tour 🌎
85

unread

/ 85

gaylebutz

,

January 2021

1001 Mystery Books To Read Before You Die
40

unread

/ 40

bhabeck

,

January 2021

A BOOK IS BORN - JANUARY 2021
2

unread

/ 2

Sergeirocks

,

December 2020

The Americana Series Monthly Challenge – December 2020: Georgia
18

unread

/ 18

gaylebutz

,

December 2020

A BOOK IS BORN - NOVEMBER 2020
6

unread

/ 6

Carol420

,

December 2020

A BOOK IS BORN - DECEMBER 2020
2

unread

/ 2

Sergeirocks

,

December 2020

Birthday's are special leave your date here
19

unread

/ 19

Olivermagnus

,

November 2020

The Americana Series Monthly Challenge – November 2020: Wisconsin
10

unread

/ 10

Sergeirocks

,

November 2020

The Americana Series Monthly Challenge – October 2020: Vermont
11

unread

/ 11

gaylebutz

,

November 2020

A BOOK IS BORN - OCTOBER 2020
7

unread

/ 7

Sergeirocks

,

October 2020

The Americana Series Monthly Challenge – September 2020: Idaho
10

unread

/ 10

Carol420

,

September 2020

A BOOK IS BORN - SEPTEMBER 2020
10

unread

/ 10

Carol420

,

September 2020

The Americana Series Monthly Challenge – August 2020: Oregon
17

unread

/ 17

Olivermagnus

,

August 2020

A BOOK IS BORN - AUGUST 2020
3

unread

/ 3

Andrew-theQM

,

July 2020

The Americana Series Monthly Challenge – July 2020: Illinois
20

unread

/ 20

Carol420

,

July 2020

A BOOK IS BORN - JULY 2020
7

unread

/ 7

Carol420

,

July 2020

A BOOK IS BORN - JUNE 2020
4

unread

/ 4

Andrew-theQM

,

July 2020

The Americana Series Monthly Challenge – June 2020: Minnesota
29

unread

/ 29

bhabeck

,

July 2020

The Americana Series Monthly Challenge – May 2020: Maine
19

unread

/ 19

jguidry

,

May 2020

A BOOK IS BORN - MAY 2020
6

unread

/ 6

Carol420

,

May 2020

The Americana Series Monthly Challenge – April 2020: Utah
26

unread

/ 26

Carol420

,

April 2020

The Americana Series Monthly Challenge – March 2020: Kentucky
29

unread

/ 29

Andrew-theQM

,

March 2020

A BOOK IS BORN - APRIL 2020
8

unread

/ 8

EadieB

,

March 2020

The Americana Series Monthly Challenge – February 2020: Nevada
39

unread

/ 39

Andrew-theQM

,

March 2020

A Book Is Born - March 2020
3

unread

/ 3

Carol420

,

March 2020

A Book Is Born - February 2020
5

unread

/ 5

ColinMichaelFelix

,

February 2020

The Americana Series Monthly Challenge – January 2020: Tennessee
28

unread

/ 28

Carol420

,

January 2020

Brenda's Separated By a Pond Challenge
1

unread

/ 1

bhabeck

,

January 2020

A BOOK IS BORN - DECEMBER 2019
4

unread

/ 4

Andrew-theQM

,

January 2020

Sergei's Century of Suspense
185

unread

/ 185

Sergeirocks

,

December 2019

Carol Goes Pond Hopping
1

unread

/ 1

Carol420

,

December 2019

The Americana Series Monthly Challenge – December 2019: Oklahoma
22

unread

/ 22

bhabeck

,

December 2019

LibraryCin's Roundtuits
242

unread

/ 242

LibraryCin

,

December 2019

2020 Challenge?
11

unread

/ 11

Andrew-theQM

,

December 2019

A Book Is Born - January 2020
7

unread

/ 7

Sergeirocks

,

December 2019

A Book Is Born - January 2020
1

unread

/ 1

Carol420

,

December 2019

2019 Group Annual Challenge : A Century of Mystery and Suspense Books.
269

unread

/ 269

gaylebutz

,

December 2019

The Americana Series Monthly Challenge – November 2019: Kansas
23

unread

/ 23

Carol420

,

November 2019

A Book is Born - October 2019
3

unread

/ 3

Andrew-theQM

,

November 2019

A BOOK IS BORN - NOVEMBER 2019
13

unread

/ 13

EadieB

,

November 2019

The Americana Series Monthly Challenge – October 2019: Missouri
17

unread

/ 17

Carol420

,

October 2019

The Americana Series Monthly Challenge – September 2019: New Hampshire
14

unread

/ 14

bhabeck

,

October 2019

A Book Is Born - September 2019
8

unread

/ 8

Carol420

,

September 2019

August Chats
5

unread

/ 5

bhabeck

,

August 2019

The Americana Series Monthly Challenge – August 2019: New Mexico
30

unread

/ 30

Sergeirocks

,

August 2019

Chats in September
1

unread

/ 1

Carol420

,

August 2019

EadieB - 2019 Challenge - 100 Years of Mystery and Suspense
29

unread

/ 29

EadieB

,

August 2019

A Book Is Born - July 2019
9

unread

/ 9

Andrew-theQM

,

August 2019

The Americana Series Monthly Challenge – July 2019: Alabama
24

unread

/ 24

jguidry

,

August 2019
This is a feature balloon