2018 ROOT (READ OUR OWN TOMES)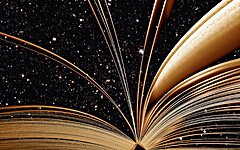 This group has become officially dormant. It happens. If you want to revive this group, or create a new group on the same topic,
see this page
.
Together in 2017 we read over 3,000 of our own books and reached our goal for the third consecutive year! ROOT was successful but there are still books to be read. We will be Reading Our Own Tomes (those old books that deserve their time in the limelight). Join in the fight against unread books! But ROOT also says how we support each other in the effort and cheer each other to their own goal.

Many of us have mountains of books that are just waiting to be read and this is our way of making that decision to read those books. Newer and prettier books are always catching our eyes so older books fall farther to the bottom of the pile. This group is designed to help everyone see those books that have been hiding, and read them with the same joy as a new book arriving from the bookstore.

At the end of each month, we tally up the books that have been read by the members so far, so that we can see if we are still on target to reach our group goal.

To all our new members - When joining the group, please set a numerical goal and create a ticker and copy it into your own personal thread as well as the group ticker thread - https://www.librarything.com/topic/278507

This will help tremendously at the end of each month when the totals are calculated to show our progress. As we watch the group tickers move, we will root on each other to reach our individual goals and win the fight against unread books.
TopicTopic
Messages
Last Message
Ellie's (elliepotten) first time ROOTing around
150

unread

/ 150

elliepotten

,

January 2019

TBR@61 Robertgreaves's challenge for 2018/2019 part 1
78

unread

/ 78

Robertgreaves

,

January 2019

Martencat continues to unearth ROOTs in 2018
81

unread

/ 81

martencat

,

January 2019

Lilisin ROOTs again in 2018
80

unread

/ 80

lilisin

,

January 2019

DECEMBER ROOT - Progress Thread
102

unread

/ 102

elliepotten

,

January 2019

Nickelini Reads Her Own Books 2018
56

unread

/ 56

connie53

,

January 2019

Janoorani's 2018 ROOTS
22

unread

/ 22

rabbitprincess

,

January 2019

detailmuse ROOTs (and triages) in 2018
227

unread

/ 227

DetailMuse

,

January 2019

Cheli's 2018 ROOTs 2nd try
37

unread

/ 37

cyderry

,

January 2019

floremolla's ROOTs part two
179

unread

/ 179

connie53

,

January 2019

Benita's Big Bad Book Pile - 2018
104

unread

/ 104

benitastrnad

,

January 2019

Bragan's 2018 ROOTing
213

unread

/ 213

bragan

,

January 2019

fuzzi's 2018 ROOT Rehoming Thread
43

unread

/ 43

fuzzi

,

January 2019

fuzzi Delves Another Hundred ROOTs in 2018
103

unread

/ 103

fuzzi

,

January 2019

Seven tree books in an entire year? I gotta re-shift my paradigm
5

unread

/ 5

TheAmpersand

,

January 2019

DisassemblyOfReason's 2018 ROOT Challenge
27

unread

/ 27

DisassemblyOfReason

,

January 2019

1707 books to read, 144 audiobooks to hear.
47

unread

/ 47

Coach_of_Alva

,

January 2019

Familyhistorian digs up more ROOTs in 2018 part 2
107

unread

/ 107

Familyhistorian

,

December 2018

karenmarie ROOTs around her shelves in 2018
286

unread

/ 286

karenmarie

,

December 2018

rabbitprincess exterminates the TBR pile in 2018
235

unread

/ 235

rabbitprincess

,

December 2018

Connie ROOTs again in 2018, part 2
207

unread

/ 207

Jackie_K

,

December 2018

Jackie's 5th year of ROOTing part 2
237

unread

/ 237

Jackie_K

,

December 2018

HelenNZ back for 2018
67

unread

/ 67

rabbitprincess

,

December 2018

Kale ROOTs around in 2018
49

unread

/ 49

rabbitprincess

,

December 2018

Rhea's 2018 ROOTs
35

unread

/ 35

Settings

,

December 2018

LibraryLover23's 2018 ROOT Challenge
96

unread

/ 96

LibraryLover23

,

December 2018

SueD tackles those stubborn ROOTs!
53

unread

/ 53

vestafan

,

December 2018

FAMeulstee ROOTS in 2018 - thread 2
243

unread

/ 243

FAMeulstee

,

December 2018

EAM Back for More ROOTs
58

unread

/ 58

enemyanniemae

,

December 2018

LauraBrook Pulls Some ROOTs 2018, part 1
63

unread

/ 63

LauraBrook

,

December 2018

Henrik_Madsen ROOTS - Here we go again...
105

unread

/ 105

Henrik_Madsen

,

December 2018

si: 2018 ROOTs
53

unread

/ 53

rabbitprincess

,

December 2018

LoraShouse ROOTs again - Year 3
67

unread

/ 67

rabbitprincess

,

December 2018

How to make stars
21

unread

/ 21

kac522

,

December 2018

Sibyx reads in 2018
101

unread

/ 101

connie53

,

December 2018

Tanya-Dogearedcopy's Stax!
84

unread

/ 84

Tanya-dogearedcopy

,

December 2018

MissWatson cooks her ROOTs, the second course
188

unread

/ 188

karenmarie

,

December 2018

lkernagh (Lori) continues to pull ROOTs in 2018
148

unread

/ 148

lkernagh

,

December 2018

quigui tries ROOT
41

unread

/ 41

quigui

,

December 2018

Torontoc reads a lot of books in 2018
62

unread

/ 62

connie53

,

December 2018

Nebula_21's ROOTs 2018
45

unread

/ 45

nebula21

,

December 2018

rainpebble ROOTs in 2018
48

unread

/ 48

rainpebble

,

December 2018

Majkia's ROOTs
169

unread

/ 169

majkia

,

December 2018

brewergirl's ROOT for 2018
30

unread

/ 30

brewergirl

,

December 2018

Sally Lou's 2018 ROOTs
85

unread

/ 85

sallylou61

,

December 2018

LadyBookworth's reading list in 2018
34

unread

/ 34

LadyBookworth

,

December 2018

Kristel Joins the forage for ROOTS, 2018
93

unread

/ 93

Kristelh

,

December 2018

Crazy4reading reads her own ROOTS 2018
28

unread

/ 28

connie53

,

December 2018

Amanda's 2018 ROOT Total
3

unread

/ 3

connie53

,

December 2018

Caramellunacy's TBR excavation resumes in 2018
42

unread

/ 42

connie53

,

December 2018

2018 TICKER THREAD
104

unread

/ 104

SquidgetsRoom

,

December 2018

PensiveCat gets back to her ROOTs
29

unread

/ 29

connie53

,

December 2018

My ROOT for 2018
15

unread

/ 15

rabbitprincess

,

December 2018

CurrerBell's Hatchery (2018)
35

unread

/ 35

CurrerBell

,

December 2018

Erratic charmer digs out old ROOTs
23

unread

/ 23

Erratic_Charmer

,

December 2018

LadyoftheLodge reads her own books in 2018
74

unread

/ 74

connie53

,

December 2018

NOVEMBER ROOT - Progress Thread
75

unread

/ 75

benitastrnad

,

December 2018

ROOT 2018 - eicuthbertson
12

unread

/ 12

eicuthbertson

,

December 2018

KWharton returns after much inactivity on LibraryThing and records her ROOTS
3

unread

/ 3

connie53

,

December 2018

Clue's 2018 ROOTS
49

unread

/ 49

clue

,

November 2018

Avidmom's 2018 Reading Frenzy
40

unread

/ 40

avidmom

,

November 2018

lindapanzo's 2018 ROOTS
27

unread

/ 27

connie53

,

November 2018

Helenoel's ROOT of dusty tomes 2018
9

unread

/ 9

connie53

,

November 2018

OCTOBER ROOT - Progress Thread
96

unread

/ 96

cyderry

,

November 2018

Leslie's 2018 ROOTs
128

unread

/ 128

leslie.98

,

October 2018

Quaisior's 2018 ROOTs
24

unread

/ 24

connie53

,

October 2018

Rebeki ROOTs again in 2018
43

unread

/ 43

connie53

,

October 2018

Mirk's last 'minute' rush
5

unread

/ 5

MissWatson

,

October 2018

Johanna's 2018 ROOTS
56

unread

/ 56

Jackie_K

,

October 2018

Amberfly Reads Roots 2018
79

unread

/ 79

Familyhistorian

,

October 2018

SEPTEMBER ROOT - Progress Thread
111

unread

/ 111

enemyanniemae

,

October 2018

Hélène's 2018 ROOTs
58

unread

/ 58

h-mb

,

October 2018

Jenn's 2018 ROOT Challenge
78

unread

/ 78

connie53

,

September 2018

Ameise1 (Barbara)'s sixth ROOT
59

unread

/ 59

connie53

,

September 2018

TBR@60 Robertgreaves's challenge for 2017/2018 part 2
221

unread

/ 221

Robertgreaves

,

September 2018

Dee's TBR ROOT 2018
7

unread

/ 7

connie53

,

September 2018

AUGUST ROOT - Progress Thread
119

unread

/ 119

Familyhistorian

,

September 2018

Deern reads her own tomes in 2018
62

unread

/ 62

Deern

,

August 2018

Avanders ROOTs around in 2018
53

unread

/ 53

LoraShouse

,

August 2018

mabith's 2018 ROOTs (Meredith)
24

unread

/ 24

mabith

,

August 2018

Lisa's TBR Stack (If at first you don't succeed, grab another book...)
82

unread

/ 82

This-n-That

,

August 2018

First 2018 Root
5

unread

/ 5

connie53

,

August 2018

Miss_Moneypenny's ROOT 2018 Challenge
52

unread

/ 52

connie53

,

August 2018

JULY ROOT - Progress Thread
94

unread

/ 94

cyderry

,

August 2018

New Ticker For Clue
1

unread

/ 1

clue

,

July 2018

Benny's 2018 ROOT
34

unread

/ 34

roomsofbooks

,

July 2018

readingtangent (Elizabeth)'s 2018 ROOTs
51

unread

/ 51

roomsofbooks

,

July 2018

FAMeulstee ROOTS in 2018
215

unread

/ 215

FAMeulstee

,

July 2018

JUNE ROOT = Progress Thread
101

unread

/ 101

benitastrnad

,

July 2018

Familyhistorian digs up more ROOTs in 2018
237

unread

/ 237

Familyhistorian

,

June 2018

Better late than never
8

unread

/ 8

LoraShouse

,

June 2018

MAY ROOT - Progress Thread
137

unread

/ 137

benitastrnad

,

June 2018

mandymarie needs to find her ROOTs. Where are they?
27

unread

/ 27

LadyoftheLodge

,

May 2018

Jackie's 5th year of ROOTing
300

unread

/ 300

Jackie_K

,

May 2018

Kimberly's (kkunker) 2018 ROOT Challenge
27

unread

/ 27

kkunker

,

May 2018

APRIL ROOT - Progress Thread
132

unread

/ 132

benitastrnad

,

May 2018

Connie ROOTs again in 2018
254

unread

/ 254

connie53

,

May 2018

MissWatson cooks her ROOTs
200

unread

/ 200

MissWatson

,

April 2018

BookDoc16 pulls ROOTs from his shelves
9

unread

/ 9

BookDoc16

,

April 2018

Guanhumara is looking to her ROOTs
18

unread

/ 18

connie53

,

April 2018
This is a feature balloon