Book Discussion : What Reamains of Heaven by C S Harris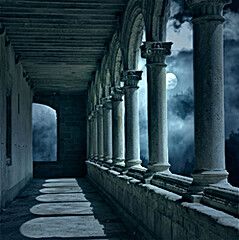 This group has become officially dormant. It happens. If you want to revive this group, or create a new group on the same topic
see this page
.
This is the group for the book discussion by the Mystery and Suspense Group of What Remains of Heaven by C S Harris, which is Book 5 in the Sebastian St. Cyr Series.

All are welcome to join in the discussion, but please ensure that you do not leave any spoilers if you finish the book before Tuesday 3rd December when others will be reading the final section.

Schedule
Saturday 30th November : Chapter 1 - 12
Sunday 1st December : Chapter 13 - 24
Monday 2nd December : Chapter 25 - 34
Tuesday 3rd December : Chapter 35 - 43

Synopsis (From www.csharris.net)
London, 1812.

When the controversial reform-minded Bishop of London is found bludgeoned to death in an ancient crypt beside the corpse of an unidentified man murdered decades before, Sebastian St. Cyr, Viscount Devlin, reluctantly agrees to help with the investigation.

To Sebastian's consternation, the last person to see the Bishop alive was Miss Hero Jarvis, a woman whose already strained relationship with St. Cyr has been complicated by a brief, unexpectedly passionate encounter. As his search for the killer leads him from the back allies of Smithfield to the power corridors of Whitehall, Sebastian must confront the well-guarded secrets of his own family's past—and a devastating truth that could ultimately force him to question who—and what—he really is.
TopicTopic
Messages
Last Message
4P
11 unread / 11

EadieB

,

December 2019

1N
17 unread / 17

Andrew-theQM

,

December 2019

Chat
27 unread / 27

Sergeirocks

,

December 2019

4O
8 unread / 8

Carol420

,

December 2019

4Q
7 unread / 7

Sergeirocks

,

December 2019

4N
7 unread / 7

Sergeirocks

,

December 2019

4M
7 unread / 7

Sergeirocks

,

December 2019

4L
7 unread / 7

Sergeirocks

,

December 2019

4K
7 unread / 7

Sergeirocks

,

December 2019

4J
7 unread / 7

Sergeirocks

,

December 2019

4I
7 unread / 7

Sergeirocks

,

December 2019

4H
7 unread / 7

Sergeirocks

,

December 2019

4G
7 unread / 7

Sergeirocks

,

December 2019

4F
7 unread / 7

Sergeirocks

,

December 2019

4E
7 unread / 7

Sergeirocks

,

December 2019

4D
7 unread / 7

Sergeirocks

,

December 2019

4C
7 unread / 7

Sergeirocks

,

December 2019

4B
7 unread / 7

Sergeirocks

,

December 2019

4A
7 unread / 7

Sergeirocks

,

December 2019

3M
8 unread / 8

Sergeirocks

,

December 2019

3L
8 unread / 8

Sergeirocks

,

December 2019

3K
7 unread / 7

Sergeirocks

,

December 2019

3J
7 unread / 7

Sergeirocks

,

December 2019

3I
7 unread / 7

Sergeirocks

,

December 2019

3H
7 unread / 7

Sergeirocks

,

December 2019

3G
7 unread / 7

Sergeirocks

,

December 2019

3F
7 unread / 7

Sergeirocks

,

December 2019

3E
7 unread / 7

Sergeirocks

,

December 2019

3D
7 unread / 7

Sergeirocks

,

December 2019

3C
6 unread / 6

Sergeirocks

,

December 2019

3B
9 unread / 9

Sergeirocks

,

December 2019

3A
7 unread / 7

Sergeirocks

,

December 2019

2L
8 unread / 8

Andrew-theQM

,

December 2019

2K
8 unread / 8

Andrew-theQM

,

December 2019

Let's Meet...
9 unread / 9

EadieB

,

December 2019

3N
1 unread / 1

Andrew-theQM

,

December 2019

2J
7 unread / 7

EadieB

,

December 2019

2I
7 unread / 7

EadieB

,

December 2019

2H
7 unread / 7

EadieB

,

December 2019

2H
7 unread / 7

EadieB

,

December 2019

2G
7 unread / 7

EadieB

,

December 2019

2F
7 unread / 7

EadieB

,

December 2019

2E
7 unread / 7

EadieB

,

December 2019

1O
8 unread / 8

Andrew-theQM

,

December 2019

2D
7 unread / 7

EadieB

,

December 2019

2C
8 unread / 8

EadieB

,

December 2019

2B
7 unread / 7

EadieB

,

December 2019

2A
7 unread / 7

EadieB

,

December 2019

Series Update
8 unread / 8

Carol420

,

December 2019

1M
7 unread / 7

Olivermagnus

,

December 2019

1L
7 unread / 7

Olivermagnus

,

December 2019

1K
7 unread / 7

Olivermagnus

,

December 2019

1J
7 unread / 7

Olivermagnus

,

December 2019

1I
7 unread / 7

Olivermagnus

,

December 2019

1H
8 unread / 8

Olivermagnus

,

December 2019

1G
7 unread / 7

Olivermagnus

,

December 2019

1F
7 unread / 7

Olivermagnus

,

December 2019

1E
7 unread / 7

Olivermagnus

,

December 2019

1D
7 unread / 7

Olivermagnus

,

December 2019

1B
7 unread / 7

Olivermagnus

,

December 2019

1A
7 unread / 7

Olivermagnus

,

December 2019

2M
1 unread / 1

Andrew-theQM

,

December 2019

1C
3 unread / 3

Andrew-theQM

,

December 2019

1P
1 unread / 1

Andrew-theQM

,

December 2019
This is a feature balloon