Jesus and Mo Cartoons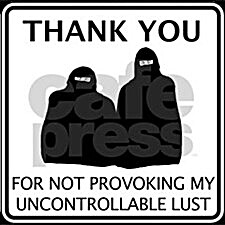 Humankind's greatest step forward since language was invented.

In their first ever cartoon (in 2005) Mo goes out of his way to show that he is a BODY DOUBLE 'cos he does not want to upset his more sensitive fans' mums.
See it here. 😊

Either you love Jesus and Mo . . . . . . .
Or you're wrong.
TopicTopic
Messages
Last Message
AUTHORS SPECIAL.
10 unread / 10

Jammy1

,

March 13

JESUS AND MO AND DONALD
7 unread / 7

Charger777

,

February 15

Late 20 cent. sufi / dervish cartoon
1 unread / 1

Cynfelyn

,

November 2020

AUTHOR'S SPECIAL 5
3 unread / 3

Charger777

,

September 2020

Cock and Bull
12 unread / 12

SpikeSix

,

September 2020

Jesus and Mo Cartoons
43 unread / 43

Novak

,

September 2020

We wont be silenced by violence.
2 unread / 2

SpikeSix

,

September 2020

AUTHOR'S SPECIAL 4
4 unread / 4

Novak

,

August 2020

"Forbidden"?
21 unread / 21

HannahGibson

,

August 2020

Moses and other visitors
13 unread / 13

Novak

,

August 2020

Strips
9 unread / 9

Charger777

,

August 2020

AUTHOR'S SPECIAL 3
1 unread / 1

Suspected.Spam

,

August 2020

AUTHOR'S SPECIAL
4 unread / 4

Suspected.Spam

,

August 2020

New this week:
5 unread / 5

Jammy1

,

August 2020

Cock and Bull
1 unread / 1

Novak

,

July 2020

Blinking miracles.
6 unread / 6

Meredy

,

July 2020
This is a feature balloon