Reformation Era: History and Literature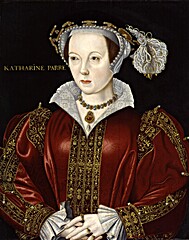 This discussion group is an extension of a rather ambitious personal reading goal. I want to read about the Reformation Era in England and Europe, focusing especially on the 1500's but also including the 1600's. I want to read the literature of the Era, mostly in chronological order, mixing in history and biography as needed. I don't have too much reading time available, so I'm anticipating this will be a "slow burn" for quite a while.

Read along with me, or just pop in from time to time. Ask questions, if you wish. That's what I plan to do. A list of some of the books I hope to read will be given in the first post.
TopicTopic
Messages
Last Message
The Persecuting Society
1

unread

/ 1

geoffreymeadows

,

Monday 11:24pm

Jesuit spirituality
1

unread

/ 1

geoffreymeadows

,

November 1

Why Read The Jesuits: A History by Markus Friedrich?
1

unread

/ 1

geoffreymeadows

,

October 1

MacCulloch's book a definite improvement
3

unread

/ 3

geoffreymeadows

,

June 6

Diet of Augsburg, 1530
1

unread

/ 1

geoffreymeadows

,

March 12

List of Books
23

unread

/ 23

geoffreymeadows

,

January 16

The Spirituali and MacCulloch's book
1

unread

/ 1

geoffreymeadows

,

December 2021

Wolf Hall and fiction vs. history
4

unread

/ 4

AnnieMod

,

December 2021

Two "Five Books" book lists
1

unread

/ 1

geoffreymeadows

,

November 2021

Michael Massing's Fatal Discord
1

unread

/ 1

geoffreymeadows

,

November 2021
This is a feature balloon