Book Discussion : The Gallery of the Dead by Chris Carter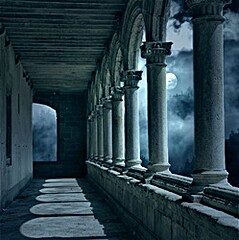 This is the group for the book discussion by the Mystery and Suspense Group of The Gallery of the Dead by Chris Carter which is the ninth book in The Robert Hunter Series.

All are welcome to join the discussion whether you are a member of the Mystery and Suspense Group or not, but please ensure that you you do not leave any spoilers if you finish the book before Wednesday 5th October when others will be reading the final section. Each day the questions for that section will be posted.

Schedule

Saturday 1st October : One - Twenty-Two
Sunday 2nd October : Twenty-Three - Thirty-Nine
Monday 3rd October : Forty - Fifty-Seven
Tuesday 4th October : Fifty-Eight - Seventy-Nine
Wednesday 5th October : Eighty - One Hundred and Four

Book Description (From http://chriscarterbooks.com/GOTDBook.htm)

'Thirty-seven years in the force, and if I was allowed to choose just one thing to erase from my mind, what's inside that room would be it.'

That's what a LAPD Lieutenant tells Detectives Hunter and Garcia of the Ultra Violent Crimes Unit as they arrive at one of the most shocking crime scenes they have ever attended.

In a completely unexpected turn of events, the detectives find themselves joining forces with the FBI to track down a serial killer whose hunting ground sees no borders; a psychopath who loves what he does because to him murder is much more than just killing – it's an art form.

Welcome to The Gallery of the Dead.
TopicTopic
Messages
Last Message
Series Update : Catch-Up
1

unread

/ 1

Andrew-theQM

,

November 9

The meaning of it
1

unread

/ 1

markBla

,

October 14

3L
7

unread

/ 7

bhabeck

,

October 9

3K
8

unread

/ 8

bhabeck

,

October 9

3J
7

unread

/ 7

bhabeck

,

October 9

3I
6

unread

/ 6

bhabeck

,

October 9

3H
7

unread

/ 7

bhabeck

,

October 9

3G
6

unread

/ 6

bhabeck

,

October 9

3F
6

unread

/ 6

bhabeck

,

October 9

3E
6

unread

/ 6

bhabeck

,

October 9

3D
6

unread

/ 6

bhabeck

,

October 9

3C
7

unread

/ 7

bhabeck

,

October 9

3B
6

unread

/ 6

bhabeck

,

October 9

3A
14

unread

/ 14

bhabeck

,

October 9

5J
6

unread

/ 6

bluebird_

,

October 8

5N
11

unread

/ 11

Andrew-theQM

,

October 7

5K
7

unread

/ 7

Andrew-theQM

,

October 7

5G
7

unread

/ 7

Andrew-theQM

,

October 7

5L
5

unread

/ 5

Andrew-theQM

,

October 7

5I
5

unread

/ 5

Andrew-theQM

,

October 7

5H
6

unread

/ 6

Andrew-theQM

,

October 7

5F
5

unread

/ 5

Andrew-theQM

,

October 7

5E
5

unread

/ 5

Andrew-theQM

,

October 7

5D
5

unread

/ 5

Andrew-theQM

,

October 7

5C
5

unread

/ 5

Andrew-theQM

,

October 7

5B
7

unread

/ 7

Andrew-theQM

,

October 7

5A
5

unread

/ 5

Andrew-theQM

,

October 7

5M
5

unread

/ 5

bluebird_

,

October 6

4M
10

unread

/ 10

Sergeirocks

,

October 6

4L
5

unread

/ 5

bluebird_

,

October 5

4K
5

unread

/ 5

bluebird_

,

October 5

4J
5

unread

/ 5

bluebird_

,

October 5

4I
5

unread

/ 5

bluebird_

,

October 5

4H
7

unread

/ 7

bluebird_

,

October 5

4G
5

unread

/ 5

bluebird_

,

October 5

4F
5

unread

/ 5

bluebird_

,

October 5

4E
5

unread

/ 5

bluebird_

,

October 5

4D
5

unread

/ 5

bluebird_

,

October 5

4C
9

unread

/ 9

bluebird_

,

October 5

4A
5

unread

/ 5

bluebird_

,

October 5

4B
5

unread

/ 5

EadieB

,

October 5

3M
5

unread

/ 5

bluebird_

,

October 4

2D
9

unread

/ 9

bluebird_

,

October 3

2L
8

unread

/ 8

Andrew-theQM

,

October 3

2K
7

unread

/ 7

Andrew-theQM

,

October 3

2J
9

unread

/ 9

Andrew-theQM

,

October 3

2M
8

unread

/ 8

Andrew-theQM

,

October 3

2A
10

unread

/ 10

Andrew-theQM

,

October 3

2N
6

unread

/ 6

bhabeck

,

October 3

2I
7

unread

/ 7

bhabeck

,

October 3

2H
7

unread

/ 7

bhabeck

,

October 3

2G
7

unread

/ 7

bhabeck

,

October 3

2F
6

unread

/ 6

bhabeck

,

October 3

2E
6

unread

/ 6

bhabeck

,

October 3

2C
7

unread

/ 7

bhabeck

,

October 3

2B
6

unread

/ 6

bhabeck

,

October 3

1C
9

unread

/ 9

Sergeirocks

,

October 2

1J
8

unread

/ 8

Andrew-theQM

,

October 2

1H
7

unread

/ 7

Andrew-theQM

,

October 2

1E
8

unread

/ 8

Andrew-theQM

,

October 2

1M
6

unread

/ 6

bhabeck

,

October 2

1L
6

unread

/ 6

bhabeck

,

October 2

1K
6

unread

/ 6

bhabeck

,

October 2

1I
8

unread

/ 8

bhabeck

,

October 2

1G
7

unread

/ 7

bhabeck

,

October 2

1F
7

unread

/ 7

bhabeck

,

October 2

1D
6

unread

/ 6

bhabeck

,

October 2

1B
8

unread

/ 8

bhabeck

,

October 2

1A
7

unread

/ 7

bhabeck

,

October 2

Character List
7

unread

/ 7

EadieB

,

October 2

Chat
14

unread

/ 14

bluebird_

,

October 2

Let's Meet the Author
8

unread

/ 8

EadieB

,

October 1

Series Update : Catch-Up
4

unread

/ 4

Andrew-theQM

,

September 30
This is a feature balloon