2024 Category Challenge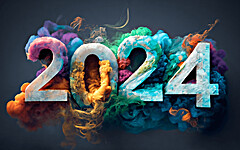 Welcome to the 2024 Category Challenge! The only rule for this challenge is that there are no rules. All members choose their own categories (as many or as few as they want, on whatever topics they choose), so everyone's challenge is going to look different. Some members use the same categories every year and change the theme. Some members put aside their challenges halfway through the year and start over. Whatever works for you!

We host optional year-long themed reads called CATs and KITs, as well as a BingoDOG. The planning of these challenges will begin in the last months of 2023. For more details throughout the year, see the welcome post, pinned posts, and list of wikis.

The challenge officially starts January 1, 2024, but you're welcome to start earlier or later!
TopicTopic
Messages
Last Message
Pinned — 2024 HistoryCat Planning Thread
58

unread

/ 58

Tess_W

,

November 23

Pinned — 2024 PrizeCAT Planning Thread
58

unread

/ 58

pamelad

,

November 23

Pinned — 2024 CalendarCat Planning Thread
24

unread

/ 24

VivienneR

,

November 13

Pinned — 2024 ScaredyKIT Planning
46

unread

/ 46

LibraryCin

,

November 18

Pinned — 2024 RandomKIT Planning
29

unread

/ 29

LadyoftheLodge

,

November 14

Pinned — 2024 SFF Planning Thread
24

unread

/ 24

majkia

,

November 13

Pinned — 2024 MysteryKit Planning
28

unread

/ 28

LadyoftheLodge

,

November 15

Pinned — BingoDog planning thread
99

unread

/ 99

pamelad

,

November 25

Pinned — 2024 AlphaKIT Main Thread
33

unread

/ 33

jeanned

,

November 20

Pinned — Welcome to the 2024 Category Challenge!
216

unread

/ 216

atozgrl

,

November 19

rabbitprincess has a Master-ful 2024
30

unread

/ 30

mysterymax

,

Today 1:39pm

DeltaQueen's 2024 Tea Party
49

unread

/ 49

mysterymax

,

Today 1:28pm

Christina reads even more series in 2024
10

unread

/ 10

christina_reads

,

Today 12:26pm

Threadnsong Has Some Reading Fun in 2024
10

unread

/ 10

threadnsong

,

Yesterday 5:37pm

My Year of S and M
36

unread

/ 36

JayneCM

,

Yesterday 6:44am

susanna.fraser climbs Mount TBR in 2024
30

unread

/ 30

rabbitprincess

,

Saturday 9:58am

Soffitta1's 2024 Challenge
27

unread

/ 27

soffitta1

,

Saturday 8:17am

Ebook Bargain Basement
67

unread

/ 67

pamelad

,

Friday 3:20pm

VivienneR Reads in 2024
35

unread

/ 35

VivienneR

,

Friday 3:08pm

In which Keith tracks KITs, CATs, and a DOG (2024 edition)
17

unread

/ 17

mstrust

,

Friday 2:08pm

Jean's Genre Challenge
31

unread

/ 31

majkia

,

Thursday 8:56pm

Pete does 2024
25

unread

/ 25

pamelad

,

Thursday 3:34pm

Mstrust's Year of Swell Stuff
49

unread

/ 49

mstrust

,

Wednesday 10:07am

Becky's Carefully Curated Reads for 2024
18

unread

/ 18

mstrust

,

Tuesday 3:25pm

LadyoftheLodge Reads in 2024
29

unread

/ 29

LadyoftheLodge

,

Tuesday 3:04pm

JayneCM Finds Magic in 2024
34

unread

/ 34

rabbitprincess

,

Monday 9:12pm

Tess Rolls Fives in 2024
32

unread

/ 32

rabbitprincess

,

Monday 8:34pm

Bewitched, Bothered and Bewildered: pamelad reads more romance
37

unread

/ 37

pamelad

,

November 26
This is a feature balloon