Art & Books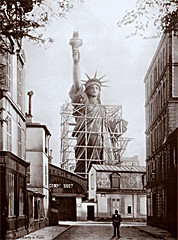 This group has become officially dormant. It happens. If you want to revive this group, or create a new group on the same topic
see this page
.
For those who like to read any kind of book that 'uses' Works of Art (Paintings, Scultures, Architecture) or their construction in them.

To share opinions and get to know new books!

I'm thinking about 'Girl with a Pearl Earring', 'The Pillars of the Earth', 'The Lady and the Unicorn', 'The Heaven Tree Trilogy', The Passion of Artemisia ... you name it!

This is a feature balloon