Books in Books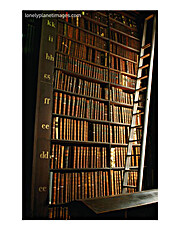 This group has become officially dormant. It happens. If you want to revive this group, or create a new group on the same topic,
see this page
.
For those who like to read books that 'talk' about books.
I'm thinking about The Shadow of the Wind, The Eyre Affair, The Rule of Four, The Judas Testament...
TopicTopic
Messages
Last Message
Books in Books Message Board
95

unread

/ 95

Crypto-Willobie

,

January 2021

Books mentioned in the Chalet School series
2

unread

/ 2

MDGentleReader

,

April 2013

Mr. Penumbra's 24-hour Bookstore by Robin Sloan
8

unread

/ 8

sixswans

,

February 2013

Books based on other books
8

unread

/ 8

Stillman

,

January 2013

Libraries in Books
25

unread

/ 25

KayEluned

,

October 2012

aIm suprised no one has mentioned
8

unread

/ 8

Booksloth

,

October 2012

The invisible library
5

unread

/ 5

PeterKein

,

August 2011

If on a winter's night a traveler
3

unread

/ 3

marjasric

,

March 2010

New group: Bibliomysteries
2

unread

/ 2

wookiebender

,

December 2009

dibdin collectors
8

unread

/ 8

benjclark

,

September 2009

Tagging Books-In-Books
16

unread

/ 16

Greenhead-Bluebeak

,

March 2009

Books in books with the same title
30

unread

/ 30

Greenhead-Bluebeak

,

March 2009

Anne Fadiman
11

unread

/ 11

WholeHouseLibrary

,

February 2009

Who is That Book-Worm?
1

unread

/ 1

armillarygal

,

February 2009

City of dreaming books
1

unread

/ 1

wester

,

June 2008

The Case of the Missing Books by Ian Sansom
4

unread

/ 4

Thalia

,

September 2007

I, Libertine
4

unread

/ 4

princemuchao

,

June 2007

Not so surprised...
5

unread

/ 5

MaggieO

,

February 2007

The world of rare books
21

unread

/ 21

WholeHouseLibrary

,

December 2006

"The Apple and the Orange" was
1

unread

/ 1

SimonW11

,

December 2006

studying LT members' use of tags
1

unread

/ 1

circadia

,

November 2006

An Affair to Remember
7

unread

/ 7

SimonW11

,

September 2006
This is a feature balloon