Iris Murdoch readers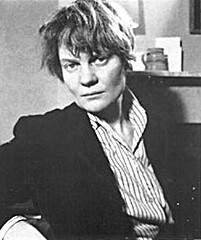 This group has become officially dormant. It happens. If you want to revive this group, or create a new group on the same topic,
see this page
.
A group for readers of my favourite author, Iris Murdoch. Which is your favourite? Why? Has anyone else read all the novels in chronological order?
TopicTopic
Messages
Last Message
Reading Groups and Iris Murdoch
4

unread

/ 4

LolaWalser

,

October 2020

My favourite Iris Murdoch book
67

unread

/ 67

LyzzyBee

,

April 2018

The Bell
94

unread

/ 94

sibylline

,

February 2018

Musing on Murdoch in General
77

unread

/ 77

Cyss

,

October 2017

The Nice and the Good
14

unread

/ 14

sibylline

,

February 2017

The Red and the Green
5

unread

/ 5

sibylline

,

April 2016

Hello! New to Murdoch
29

unread

/ 29

sibylline

,

January 2016

Exploring Recurrent Imagery: WATER
4

unread

/ 4

sibylline

,

December 2015

The next IM read
67

unread

/ 67

sibylline

,

November 2015

The Italian Girl
1

unread

/ 1

sibylline

,

November 2015

The Sea, the Sea
19

unread

/ 19

EBT1002

,

September 2015

The Sandcastle
18

unread

/ 18

tommi180744

,

January 2015

The Message to the Planet
9

unread

/ 9

sibylline

,

December 2014

Iris Murdoch Conference
2

unread

/ 2

sibylline

,

October 2014

The Green Knight
20

unread

/ 20

LyzzyBee

,

May 2014

Murdoch Database
2

unread

/ 2

BookMonk

,

March 2014

The Unicorn
3

unread

/ 3

sibylline

,

February 2014

An Unoffcial Rose
4

unread

/ 4

sibylline

,

November 2013

The Book and the Brotherhood
11

unread

/ 11

sibylline

,

October 2013

A Severed Head
20

unread

/ 20

BonnieJune54

,

May 2013

The Black Prince
53

unread

/ 53

sibylline

,

May 2013

A Murdoch A Month 1: Under the Net
7

unread

/ 7

sibylline

,

May 2013

Iris Murdoch: A Life, by Peter J. Conradi
83

unread

/ 83

sibylline

,

April 2013

The Philosopher's Pupil
27

unread

/ 27

LizzieD

,

April 2013

A Writer at War: Letters & Diaries, 1939-1945
4

unread

/ 4

rainpebble

,

March 2013

An Interested Fan Weighs In
2

unread

/ 2

labwriter

,

March 2013

The Good Apprentice
15

unread

/ 15

sibylline

,

March 2013

Something Special
9

unread

/ 9

rainpebble

,

March 2013

Henry and Cato
20

unread

/ 20

LyzzyBee

,

February 2013

[Something Special]
1

unread

/ 1

rainpebble

,

February 2013

A Word Child
3

unread

/ 3

labwriter

,

February 2013

Bruno's Dream
10

unread

/ 10

sibylline

,

February 2013

An Unofficial Rose
2

unread

/ 2

sibylline

,

February 2013

Henry Cato
3

unread

/ 3

rainpebble

,

January 2013

Murdoch and Mayhem LINK to 75
4

unread

/ 4

sibylline

,

December 2012
This is a feature balloon