Bas Bleu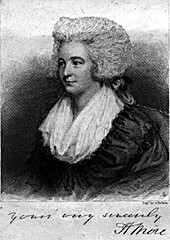 This group has become officially dormant. It happens. If you want to revive this group, or create a new group on the same topic
see this page
.
A Literary Salon of Thingamabrarians who frequent Bas Bleu, The Common Reader, and similar book sellers. They don't have to shop there, but do look at their catalog offerings and sometimes use them as recommended reads.

They (Bas Bleu) are more than welcome to 'take over' this group, or get on it. I don't care. Or we can form our own Bas Bleu book club or form our own literary salon. Sky's the Limit, I guess. Feel free to talk amongst yourselves!
What's A Bluestocking?
Bluestocking on Wikipedia
The Bluestocking Archive

Let's see how we evolve...


This is a feature balloon