TBR Challenge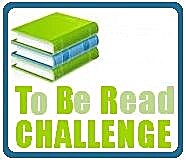 Pick 12 books you especially want to read, perhaps ones that have been sitting on your shelves (or your mental list) for quite some time, and aim to read one book each month for a year. The challenge begins every year on January 1st and ends on December 31st.

* You can also add an "Alternates List" of 12 books you read on the side, or substitute for one of your primary 12 if one of those doesn't strike your fancy when you try it.

* You can overlap with other challenges if you like, but it's considered bad form if you change your list once you've made it public!

* MizB was our group's creator; you can visit her blog entry about this challenge from 2014, noting that we've loosened the rules quite a bit to suit ourselves. Now we only use the word "rules" in quotes.
TopicTopic
Messages
Last Message
LittleTaiko - 2023 TBR Challenge
32

unread

/ 32

Cecrow

,

Tuesday 7:22pm

Majkia 2023 Challenge
31

unread

/ 31

Cecrow

,

Sunday 1:27pm

riida's 2023 TBR challenge
34

unread

/ 34

riida

,

May 19

LibraryLover23's 2023 TBR Challenge
28

unread

/ 28

riida

,

May 19

Cecrow - 2023 TBR Challenge
32

unread

/ 32

Cecrow

,

May 17

Handshakes' 2023 Challenge
23

unread

/ 23

handshakes

,

April 6

2023 - TBR lists of Yuki-Onna
5

unread

/ 5

Yuki-Onna

,

March 21

Narilka's 2023 TBR Challenge
7

unread

/ 7

Narilka

,

March 13

DisassemblyOfReason's 2023 TBR Challenge
3

unread

/ 3

DisassemblyOfReason

,

March 3

Little Taiko's (Stacy) - 2022 TBR Challenge
72

unread

/ 72

LittleTaiko

,

January 2

Quaisior's 2023 TBR Challenge
3

unread

/ 3

riida

,

January 2

LibraryLover23's 2022 TBR Challenge
31

unread

/ 31

Cecrow

,

January 1

Quaisior's 2022 TBR Challenge
10

unread

/ 10

Quaisior

,

December 2022

Handshake's 2022 Challenge
39

unread

/ 39

handshakes

,

December 2022

Cecrow - 2022 TBR Challenge
65

unread

/ 65

riida

,

December 2022

Petroglyph's 2022 TBR challenge
7

unread

/ 7

Cecrow

,

December 2022

riida's 2022 TBR challenge
45

unread

/ 45

LittleTaiko

,

November 2022

Narilka's 2022 TBR Challenge
33

unread

/ 33

Narilka

,

November 2022

DisassemblyOfReason's TBR Challenge for 2022
11

unread

/ 11

DisassemblyOfReason

,

November 2022

Dara's 2022 List
35

unread

/ 35

LittleTaiko

,

August 2022

DisassemblyOfReason's TBR Challenge for 2021
14

unread

/ 14

riida

,

January 2022

Cecrow - 2021 TBR Challenge
57

unread

/ 57

riida

,

January 2022

Narilka's 2021 TBR Challenge
26

unread

/ 26

Narilka

,

January 2022

my 2021 TBR
36

unread

/ 36

LittleTaiko

,

December 2021

Dara's 2021 TBR
21

unread

/ 21

dara85

,

December 2021

LittleTaiko's (Stacy) - 2021 TBR Challenge
39

unread

/ 39

Cecrow

,

December 2021

LibraryLover23's 2021 TBR Challenge
42

unread

/ 42

Cecrow

,

December 2021

The_Kat_Cache's 2021 TBR Challenge
3

unread

/ 3

LittleTaiko

,

August 2021

Group administrator
3

unread

/ 3

LibraryLover23

,

February 2021

DisassemblyOfReason's 2020 Challenge
5

unread

/ 5

DisassemblyOfReason

,

December 2020

Narilka's 2020 TBR Challenge
41

unread

/ 41

Narilka

,

December 2020

misscleasia: 2021 TBR Challenge
7

unread

/ 7

misscleasia

,

December 2020

Dara 2020 list TBR
25

unread

/ 25

dara85

,

December 2020

LibraryLover23's 2020 TBR Challenge
38

unread

/ 38

Cecrow

,

December 2020

Cecrow - 2020 TBR Challenge
61

unread

/ 61

LibraryLover23

,

December 2020

Stacy's 2020 TBR Challenge
35

unread

/ 35

Narilka

,

December 2020

riida's 2020 TBR
13

unread

/ 13

riida

,

November 2020

Elgatoazabache's 2020 TBR challenge
19

unread

/ 19

elgatoazabache

,

November 2020

Yuki's TBR Challenge 2020
42

unread

/ 42

Yuki_Onna

,

October 2020

TBR Challenge - frahealee 2nd year in 2020
9

unread

/ 9

frahealee

,

May 2020

Bookworm's TBR 2020
4

unread

/ 4

Cecrow

,

January 2020

Cecrow - 2019 TBR Challenge
68

unread

/ 68

Cecrow

,

January 2020

Petroglyph's 2020 TBR Challenge
5

unread

/ 5

LittleTaiko

,

January 2020

Petroglyph's 2019 Challenge
111

unread

/ 111

Cecrow

,

December 2019

Narilka's 2019 TBR Challenge
52

unread

/ 52

Narilka

,

December 2019

Dara 2019 list
34

unread

/ 34

dara85

,

December 2019

LibraryLover23's 2019 TBR Challenge
28

unread

/ 28

LibraryLover23

,

December 2019

Stacy's 2019 TBR Challenge
53

unread

/ 53

Narilka

,

November 2019

Monkey's 2019 TBR hideaway
34

unread

/ 34

.Monkey.

,

August 2019

DisassemblyOfReason's 2019 Challenge
8

unread

/ 8

DisassemblyOfReason

,

April 2019

TBR Challenge 2019 ... frahealee attempt #1
22

unread

/ 22

frahealee

,

March 2019

Katrina's 2019 challenge
12

unread

/ 12

Petroglyph

,

January 2019

BJ's 2019 TBR Challenge List
24

unread

/ 24

.Monkey.

,

January 2019

Petroglyph's 2018 Challenge
120

unread

/ 120

Petroglyph

,

January 2019

Cecrow - 2018 TBR Challenge
89

unread

/ 89

Narilka

,

January 2019

Kathy's 2018 TBR Must-reads
39

unread

/ 39

kac522

,

January 2019

LibraryLover23's 2018 TBR Challenge
45

unread

/ 45

Cecrow

,

January 2019

Dara's 2018 list
36

unread

/ 36

dara85

,

December 2018

DisassemblyOfReason's 2018 TBR Challenge
16

unread

/ 16

Petroglyph

,

December 2018

Stacy's 2018 TBR Challenge
81

unread

/ 81

LittleTaiko

,

December 2018

Billiejean reads tbr in 2018
58

unread

/ 58

billiejean

,

November 2018

Monkey's 2018 TBR Alcove
105

unread

/ 105

.Monkey.

,

November 2018

Narilka's 2018 TBR Challenge
53

unread

/ 53

Narilka

,

November 2018

passion4reading's 2018 TBR challenge
64

unread

/ 64

billiejean

,

November 2018

Danie's 3rd Time's the Charm 2018 TBR List
10

unread

/ 10

Cecrow

,

October 2018

Monkey's 2017 TBR Nook
109

unread

/ 109

.Monkey.

,

March 2018

Cecrow - 2017 TBR Challenge
102

unread

/ 102

LittleTaiko

,

January 2018

LibraryLover23's 2017 TBR Challenge
48

unread

/ 48

billiejean

,

January 2018

Nova's TBR Challenge
12

unread

/ 12

LittleTaiko

,

January 2018

PageTurner3 Must Reads 2018
6

unread

/ 6

billiejean

,

January 2018

Petroglyph's 2017 TBR challenge
85

unread

/ 85

Cecrow

,

January 2018

Stacy's 2017 TBR Challenge
63

unread

/ 63

Cecrow

,

January 2018

Dara's 2017 list
46

unread

/ 46

Cecrow

,

January 2018

Narilka's 2017 TBR Challenge
78

unread

/ 78

.Monkey.

,

December 2017

Danie's 2017 TBR List - Trying again
27

unread

/ 27

.Monkey.

,

December 2017

Art Back Again In 2017
92

unread

/ 92

.Monkey.

,

December 2017

passion4reading is late to join the group
4

unread

/ 4

billiejean

,

December 2017

iamFOXFIRE'S TBR 2017
23

unread

/ 23

iamFOXFIRE

,

October 2017

Majkia's TBR - The Femmes in SF/F
62

unread

/ 62

majkia

,

October 2017

BJ's 2017 TBR Challenge
74

unread

/ 74

billiejean

,

October 2017

Carmenere's (Lynda's) 2017 TBR Challenge
50

unread

/ 50

Carmenere

,

July 2017

Elgatoazabache's 2017 TBR Challenge
9

unread

/ 9

.Monkey.

,

May 2017

Andrew's 2017 TBR Challenge
13

unread

/ 13

.Monkey.

,

May 2017

Alisia's 2017 TBR Challenge List
18

unread

/ 18

artturnerjr

,

February 2017

CocoReads 2017 TBR Challenge
11

unread

/ 11

artturnerjr

,

February 2017

EricaSJ's 2017 TBR Challenge
12

unread

/ 12

billiejean

,

January 2017

DisassemblyOfReason's 2017 TBR Challenge
9

unread

/ 9

artturnerjr

,

January 2017

Petroglyph's 2016 TBR challenge
45

unread

/ 45

Petroglyph

,

January 2017

Cecrow - 2016 TBR Challenge
214

unread

/ 214

billiejean

,

December 2016

Monkey's 2016 TBR Corner
218

unread

/ 218

LittleTaiko

,

December 2016

Jean (Majkia) in 2016 - Scaling the Series Sides of Mt TBR
61

unread

/ 61

majkia

,

December 2016

LibraryLover23's 2016 TBR Challenge
26

unread

/ 26

LibraryLover23

,

December 2016

Narilka's 2016 TBR Challenge
105

unread

/ 105

Narilka

,

December 2016

Stacy's 2016 TBR Challenge
60

unread

/ 60

billiejean

,

November 2016

:) Dara's 2016 TBR list
31

unread

/ 31

Cecrow

,

November 2016

BJ's 2016 TBR Challenge
99

unread

/ 99

billiejean

,

November 2016

Art Back Again In 2016
163

unread

/ 163

billiejean

,

November 2016

THE KING IN YELLOW Discussion Thread
69

unread

/ 69

billiejean

,

October 2016

Book-dragon1952's TBR Challenge
35

unread

/ 35

billiejean

,

October 2016

Alisia's 2016 TBR Challenge List
106

unread

/ 106

.Monkey.

,

September 2016
This is a feature balloon