Slipstream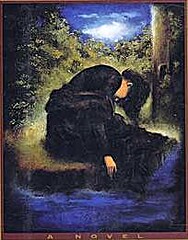 This group has become officially dormant. It happens. If you want to revive this group, or create a new group on the same topic,
see this page
.
A place to discuss the category of fiction termed 'slipstream' by SF author Bruce Sterling, a kind of fiction that makes you feel very strange.

See slipstream tag info.

See Sterling's and Person's list of slipstream books.
This is a feature balloon