Scandinavian detectives and thrillers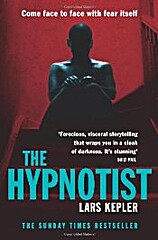 This group has become officially dormant. It happens. If you want to revive this group, or create a new group on the same topic
see this page
.
In the seventies the Sweden couple Maj SJOEWALL en Per Wahlöo were famous. Nowadays a whole new group of authors from Norway, Sweden, Denmark, Finland and Iceland has come forward. One of the most famous authors is Henning Mankell from Sweden with chief inspector Kurt Wallander as the main character.

See also: http://www.noordseliteratuur.nl/index (this website is in dutch)

Om zoveel mogelijk mensen aan de discussies in deze groep te laten deelnemen, is de voertaal Engels en Nederlands.
TopicTopic
Messages
Last Message
Has anyone read Lars Keplar?
6 unread / 6

eclt83

,

February 2016

New York Times review of "Nordic noir" novels
2 unread / 2

lriley

,

October 2014

De eenzamen / De ensamma / Die Einsamen / Håkan Nesser
1 unread / 1

Anne51

,

January 2014

Finnish Crime Writer Passes, But Is Not Forgotten
2 unread / 2

Anne51

,

January 2014

arnaldur Indridason
3 unread / 3

Anne51

,

January 2014

The best crime writers from Scandinavia?
44 unread / 44

eclt83

,

September 2012

Scandinavian Readers Challenge 2010
1 unread / 1

BlackSheepDances

,

April 2010

Wat vind jij van de Zweedse serie en boeken over de gepensioneerde politieinspecteur Van Veeteren?
2 unread / 2

marieke54

,

March 2008

What makes Wallander appealing?
2 unread / 2

Anne51

,

February 2008
This is a feature balloon