Japanese Literature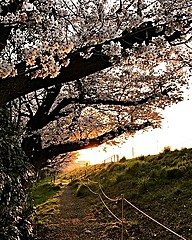 Welcome to the Japanese literature group!

The group is currently very small and quiet but we always welcome new members and would love the opportunity to discuss everything Japanese with you. Two of us have our own threads where we post and review every Japanese book we read as we read it. Perhaps you'd like to start your own thread as well!

In any case, feel free to discuss anything literature-related in Japan: fiction, poetry, drama and non-fiction from Japan and about Japan.
TopicTopic
Messages
Last Message
Your Japanese Literature Top Three - What are they?
16

unread

/ 16

Pendrainllwyn

,

Friday 6:50am

Lilisin in Japan, Part 2
103

unread

/ 103

stretch

,

Wednesday 7:44pm

Upcoming Japanese translations
44

unread

/ 44

lilisin

,

September 19

Stretch - Japanese Archive
28

unread

/ 28

signature103

,

February 22

Haruki Murakami or Banana Yoshimoto?
3

unread

/ 3

benbrainard8

,

June 2020

Fear and Trembling
2

unread

/ 2

lilisin

,

September 2019

The Modern Famous Japanese Personal library
1

unread

/ 1

Taisuke-Yokota

,

May 2019

Japanese Fairy Tales - Ozaki
1

unread

/ 1

Cecrow

,

January 2018

Mishima Yukio Prize
2

unread

/ 2

Cecrow

,

July 2016

Characteristics of modern Japanese literature?
2

unread

/ 2

SqueakyChu

,

May 2016

Lilisin's Japanese adventure
139

unread

/ 139

lilisin

,

January 2016

Yasunari Kawabata, The Master of Go
3

unread

/ 3

heathrel

,

December 2015

Akutagawa Prize
7

unread

/ 7

lilisin

,

March 2015

Yomiuri Prize
4

unread

/ 4

lilisin

,

February 2015

Japanese Cinema
15

unread

/ 15

tros

,

November 2013

The Oxford Book of Japanese Short Stories
16

unread

/ 16

lilisin

,

November 2013

What are you reading? (July '12)
2

unread

/ 2

GYKM

,

January 2013

Ningen no jōken 人間の條件
2

unread

/ 2

lilisin

,

October 2012

Looking for authors and themes for the Japanese Literature Reads in 2013
2

unread

/ 2

lilisin

,

October 2012

Alexander Vivon's Man'yoshu
1

unread

/ 1

signature103

,

June 2012

A study on Nagai Kafu
1

unread

/ 1

signature103

,

June 2012

The Key by Tanizaki Jun'ichiro
2

unread

/ 2

lilisin

,

June 2012

magick in narrative
1

unread

/ 1

Dario_de_Giacomo

,

September 2011

Suggestions for a beginner?
9

unread

/ 9

JanetinLondon

,

March 2011

Ryu Murakami // Almost Tranpasparant Blue
5

unread

/ 5

ConsciousReader

,

June 2009

What work(s) are you most likely to return to?
21

unread

/ 21

gscottmoore

,

January 2009

A Japanese mystery, anyone?
11

unread

/ 11

JackFrost

,

October 2008

Some books in English trans.
22

unread

/ 22

nobooksnolife

,

June 2008

Kyoko no Ie
3

unread

/ 3

Rood

,

May 2008
This is a feature balloon