MemberColumbusLee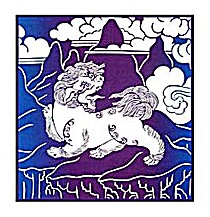 Collections

Tags

Non Fiction (288), History (229), Fiction (172), Biography (115), Astrology (115), American History (110), Occult (65), Made into movie (62), Mystery (50), Military History (44), Spiritual (43), Western Mysteries (40), Self-Help (39), Ancient History (39), Presidents (35), WWII (35), Qabalah (31), Art (29), Historical Fiction (27), Economics (21), Great Ages of Man (21), BOTA (20), Cosmobiology (20), Tarot (19), Religion (18), Alchemy (16), Civil War (15), Thriller (14), Ancient Egypt (14), The Teaching Company (13), American Literature (12), Vocation (12), Autobiography (12), Science (12), Humor (11), Crime Fiction (10), Uranian Astrology (10), Memoir (9), Edgar Cayce (9), Mythology (9), Evolution (9), American Revolution (8), Magic (8), Architecture (7), Engineering (7), USMC (7), Inspirational (6), Psychology (6), American Classic (6), Nobel Prize (5), Jung (5), Pulitzer (5), Chicago (5), Byzantium (5), Yoga (4), Gnostic (4), WWI (4), Philosophy (4), Diet (4), China (3), I Ching (3), Crowley (3), Sports (3), Environment (3), Geology (3), Biographical Fiction (3), Management (3), World History (2), Men's Studies (2), Accounting (2), personal finance (2), Meditation (2), Self Help (2), Classic (2), Medieval History (2), Chakras (2), Palmistry (2), Spirituality (2), Music (2), Politics (2), Science Fiction (2), English Literature (2), Short Stories (1), . Military History (1), New age (1), suspense (1), NLP (1), Ancient Greece (1), Brain (1), thriller (1), Native Amerians (1), Hiking (1), Mind Machines (1), Gardening (1), Consulting (1), Reconstruction (1), Business History (1), Classical Music (1), Aerobics (1), Noble Prize (1), memoir (1), Military History. (1), Gurdjieff (1), Marines (1), True Crime (1), British History (1), Theosophy (1), Made into Movie (1), Technology (1), Classic Fiction (1), Consciousness (1), Business (1), Fantasy (1), audiobook (1), Korean War (1), Cartoons (1), Feng Shui (1)

Clouds

Media

Groups

Joined

Mar 20, 2008
About My Library

I have been interested in Midpoint & Uranian Astrology for over 30 years.

About Me

Columbus has the Best Public Library in the United States!!!!!


Location

Currently Reading

Favorite Authors

Robert A. Caro, Lon Milo DuQuette, Noah Feldman, Ulysses S. Grant, Robert Greenberg, David Allen Hulse, Jack London, David Macaulay, Don McBroom, Cormac McCarthy, David McCullough, J. R. Moehringer, Elaine Pagels, Mike Royko, David Sedaris, John Steinbeck, Mark Twain, Robert Penn Warren, Simon Winchester, Markus Zusak

Local Favorites

Bookstores: Phoenix Books Ltd.
Member Connections
Friends

Interesting Library
This site uses cookies to deliver our services, improve performance, for analytics, and (if not signed in) for advertising. By using LibraryThing you acknowledge that you have read and understand our
Terms of Service and Privacy Policy
. Your use of the site and services is subject to these policies and terms.