MemberFogies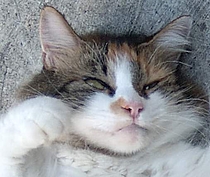 Books

6,800

Collections

Tags

fiction (2,235), history (756), sf (668), crime (638), sociology (437), politics (387), bio (333), bio (auto) (302), psychology (289), short stories (284), humor (233), anthology (209), how-to (176), reference (173), espionage (154), linguistics (150), wwii (150), poetry (139), lit crit (136), miscellany (136), nature (128), travel (127), sailing (124), war (119), philosophy (111), horror (106), drama (99), science (95), math (88), anthropology (86), international relations (84), business (79), bloviation (70), China (69), Americana (67), collected articles (67), Japan (67), economics (62), police work (60), satire (59), art (57), cartoons (56), trials (54), religion (54), sea tales (53), textbook (53), publishing (45), reportage (45), translated ancient Chinese (40), England (38), modern China (37), archaeology (36), voyages (35), holocaust (34), music (32), Chinese (32), Vietnam (30), military life (29), law (29), psychiatry (28), boats (28), ancient Greek (27), wwi (25), sinology (25), ancient China (24), finance (24), letters (23), engineering (23), Russia (23), collected columns (23), education (23), computing (22), free spirits (22), dynastic China (21), flick crit (20), occult (20), middle ages (19), gardening (19), fantasy (18), parody (18), US court system (18), penology (18), logic (18), English (18), AI (18), us court system (17), sea disasters (17), tinfoil hat (17), coast pilot (16), academia (16), medieval (16), flying (16), traditional China (15), Germany (15), US (15), comics (15), elizabethan (14), Ireland (13), cybernetics (13), cults (12), photos (12), biology (12), birds (12), France (12), health (12), wingnuts (12), Soviet (11), medicine (11), journalism (11), US civil war (11), survival (11), ancient (10), Africa (10), apothegms (10), chimps (9), baseball (9), astronomy (9), navigation (9), exploration (9), Latin (9), cats (9), physics (9), meteorology (9), race relations (8), oenology (8), ethnology (8), yacht racing (8), India (7), folk tales (7), antiques (7), German (7), old English (7), games (7), translated ancient Greek (7), cookbook (7), government (7), watergate (6), grassy knoll (6), translated Chinese (6), Japanese (6), essays (6), marine (6), vietnam (6), fishing (6), forensics (6), Elizabethan (6), flowers (6), food (6), ancient Greece (6), fish (5), primate behavior (5), coffeetable (5), cruising (5), Buddhism (5), diaries (5), Italy (5), psychoanalysis (5), South America (5), evolution (5), outdoors (5), cryptology (5), collected essays (5), Korea (5), middle English (5), Sinology (5), east Europe (5), novellas (5), Rome (5), architecture (5), Russian (4), east Asia (4), epistemology (4), art crit (4), middle east (4), Spain (4), US justice system (4), biblio (4), disasters (4), Australiana (4), botany (4), software design (4), sports (4), adventure (4), central Asia (4), broadcasting (3), ancient Chinese (3), ropework (3), ancient world (3), public policy (3), reptiles (3), London (3), Ancient Greece (3), Norse sagas (3), boating (3), apes (3), renaissance (3), scuba (3), Australia (3), Sherlock (3), labor (3), ships (3), translated Old English (3), Florida (3), technology (3), French (3), cold war (3), etymology (3), dictionary (3), Mexico (3), trees (3), Sanskrit (3), insects (3), Poland (3), Chile (3), boat-building (3), navy (3), translated (2), near east (2), Scotland (2), Europe (2), Sino-Tibetan (2), mythology (2), south asia (2), Roman empire (2), medieval Japan (2), tales (2), folktales (2), medecine (2), modern English (2), motorcycles (2), bicycles (2), cruises (2), ethology (2), Burma (2), Yiddish (2), primates (2), numismatics (2), Israel (2), weapons (2), programming (2), otters (2), editing (2), debunking (2), psychopathology (2), aviation (2), sagas (2), imperialism (2), stories (2), cryptography (2), animals (2), language (2), ballads (2), seamanship (2), bats (2), old Japan (2), oil tankers (2), marine molluscs (2), teen-agers (2), selected articles (2), modern Japan (2), speech processing (2), exhibition catalog (2), Chinese script (2), small claims (2), flying saucers (2), cheese (1), crfime (1), opera (1), Pakistan (1), journeys (1), Bahasa Indonesia (1), beachwalking (1), puzzles (1), marine life (1), mathematics (1), Tibetan (1), working (1), Linguistics (1), Spanish (1), Greek (1), weather (1), referenced (1), fungi (1), translated old Irish (1), coral reefs (1), Hindi (1), aircraft (1), antiiques (1), old-time religion (1), Heian Japan (1), unintentional humor (1), near East (1), ancient Rome (1), swamps (1), swords (1), construction (1), spacefare (1), invertebrates (1), wolves (1), refeence (1)

Clouds

Media

Groups

Joined

Oct 28, 2005
About My Library

books we acquired to read or to work on and never gave away or sold

About Me

couple of stodgy academics, one retired; old-fashioned intellectuals with special interest in East Asia
A statuette of a sitting cat with forepaw in this position is used in Japan to mean "Open for business, please come in."
This site uses cookies to deliver our services, improve performance, for analytics, and (if not signed in) for advertising. By using LibraryThing you acknowledge that you have read and understand our
Terms of Service and Privacy Policy
. Your use of the site and services is subject to these policies and terms.