MemberJeffBuckley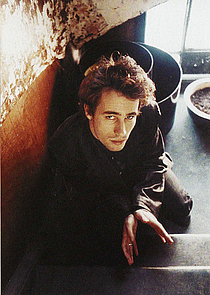 Books

161

Collections

Tags

Clouds

Media

Joined

Dec 30, 2010
About My Library

Buckley's library is recreated using files provided by his mother, Mary Guibert, at jeffbuckley.com

[http://www.jeffbuckley.com/pages/downloads/booklist]

About Me

Jeff Buckley (November 17, 1966 – May 29, 1997) was a singer-songwriter and guitarist. His only completed studio album, Grace, was released in 1994.
This site uses cookies to deliver our services, improve performance, for analytics, and (if not signed in) for advertising. By using LibraryThing you acknowledge that you have read and understand our
Terms of Service and Privacy Policy
. Your use of the site and services is subject to these policies and terms.