Memberdustydigger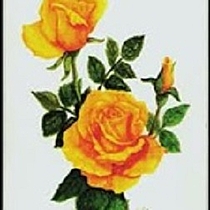 Collections

Tags

crime (1,035), science fiction (787), urban fantasy (524), childrens book (307), young adult (266), 2011 : my reads (235), paranormal romance (213), 2012 : my reads (207), 2019 : my reads (203), 2013 : my reads (200), 2015 : my reads (184), romance (183), mystery (177), 2014 : my reads (176), suspense (174), 2017 : my reads (163), fantasy (162), 2016 : my reads (161), golden age crime (157), 2010 : my reads (156), classic (151), 1001 books you must read before you die (151), picture book (149), 2018 : my reads (137), 2021 : my reads (137), romantic suspense (125), horror (118), 2022 : my reads (118), 2023 : my reads (96), general fiction (93), nonfiction (87), 2020 :my reads (79), historical fiction (77), nora roberts (75), agatha christie (66), 2009 : my reads (59), anne mccaffrey (53), regency romance (49), j d robb (47), manga (45), c j cherryh (43), dick francis (41), graphic novel (40), jayne ann krentz (39), georgette heyer (39), drama (38), m&b (36), christine feehan (36), laurell k. hamilton (31), quintin jardine (30), historical romance (30), robert a heinlein (30), espionage (28), lindsey davis (28), charlaine harris (27), keri arthur (27), margaret duffy (26), ngaio marsh (26), humor (25), james patterson (24), roger zelazny (23), lois mcmaster bujold (23), linda howard (23), jonathan kellerman (23), action/adventure (23), kathy reichs (22), amanda quick (22), kelley armstrong (22), patricia cornwell (21), judith cutler (20), jim butcher (20), neil gaiman (19), faye kellerman (19), andre norton (19), poetry (19), historical mystery (19), serial killer (18), simon r green (18), isaac asimov (18), beatrix potter (17), thriller (17), dorothy l. sayers (16), m j trow (16), nathan lowell (16), janet evanovich (16), clifford d simak (15), lynsay sands (15), rick riordan (15), patricia briggs (15), tami hoag (15), kim harrison (15), edgar rice burroughs (14), arthur c clarke (14), john d. macdonald (14), michael connelly (14), chloe neill (14), cozy (14), karen robards (13), terry pratchett (13), kay hooper (13), allison brennan (13), meg cabot (13), shakespeare (13), nalini singh (13), margery allingham (13), dean koontz (13), carol o'connell (13), charles stross (13), elizabeth moon (12), carrie vaughn (12), jeffery deaver (12), k m shea (12), john scalzi (12), karen chance (12), maryjanice davidson (12), kresley cole (12), c s lewis (12), ray bradbury (12), john sandford (12), mary stewart (12), ursula k. le guin (11), arthur conan doyle (11), darynda jones (11), enid blyton (11), richelle mead (11), lara adrian (11), robert b parker (11), rachel caine (11), tess gerritsen (11), mary higgins clark (11), beverly barton (11), matsuri hino (11), elizabeth george (11), linda barnes (10), lester del rey (10), kevin hearne (10), anthony horowitz (10), lori handeland (10), victoria holt (10), judith mcnaught (10), stephen king (10), tove jansson (10), ian fleming (10), roald dahl (10), karen rose (10), laurie r king (9), katie fforde (9), robyn donald (9), linda fairstein (9), natsuki takaya (9), christopher golden (9), raymond chandler (9), iris johansen (9), beverly connor (9), alan dean foster (9), john dickson carr (9), ben aaronovitch (9), james white (9), lyndon stacey (9), sandra brown (9), alistair maclean (9), j a kerley (9), e. nesbit (8), mark billingham (8), david weber (8), anthony browne (8), jacqueline winspear (8), chris carter (8), larry niven (8), erica spindler (8), phil rickman (8), michael innes (8), lynne graham (8), jenna black (8), jennifer rardin (8), asterix (8), mercedes lackey (8), true crime (8), lisa jackson (8), christine warren (8), p.d. james (8), lilith saintcrow (8), j.r. ward (7), murray leinster (7), winston graham (7), john francome (7), jilly cooper (7), david brin (7), amanda stevens (7), josephine tey (7), gareth k pengelly (7), sherrilyn kenyon (7), historical crime (7), diana palmer (7), j a jance (7), rachel vincent (7), humour (7), alex kava (7), h p lovecraft (7), ludwig bemelmans (7), lisa gardner (7), jonathan gash (7), thea harrison (7), jane austen (7), ian rankin (7), jr ward (7), poul anderson (7), algernon blackwood (7), jefferson bass (6), alan garner (6), zoe sharp (6), dr seuss (6), ilona andrews (6), sarah addison allen (6), peter o'donnell (6), brian aldiss (6), ed mcbain (6), jaye wells (6), val mcdermid (6), star trek (6), j r r tolkien (6), simon beckett (6), harry harrison (6), john wyndham (6), richard montanari (6), elizabeth peters (6), mike ripley (6), henning mankell (6), helen macinnes (6), jack vance (6), karen marie moning (6), frederik pohl (6), edward eager (6), michelle rowen (6), p j tracy (6), n k jemisin (6), timothy zahn (6), benedict jacka (6), jeff lindsay (6), nicci french (6), katie macalister (6), casey hill (5), darcy coates (5), paula gosling (5), laken cane (5), adams & clamp (5), arthur w upfield (5), nancy gideon (5), susan napier (5), s j bolton (5), gothic romance (5), r d wingfield (5), mary norton (5), ross macdonald (5), weird fiction (5), joe haldeman (5), reginald hill (5), jim kelly (5), charles todd (5), patricia wentworth (5), mary balogh (5), martha grimes (5), tite kubo (5), ellery queen (5), james blish (5), jan karon (5), naomi novik (5), edgar allan poe (5), charles dickens (5), fairy tales (5), daphne du maurier (5), david drake (5), leigh brackett (5), greg bear (5), mo hayder (5), jeaniene frost (5), lynda la plante (5), cyril hare (5), p.c. cast (5), jan burke (5), gene wolfe (5), heather g harris (5), jules verne (5), andrew vachss (5), h beam piper (5), rudyard kipling (4), michael crichton (4), christopher fowler (4), western (4), delano ames (4), andrew van aardvark (4), andrew klavan (4), dan simmons (4), iain m banks (4), cynthia harrod-eagles (4), marissa meyer (4), hal clement (4), j j marric (4), leigh evans (4), len deighton (4)

Clouds

Media

Groups

Joined

Aug 8, 2010
About My Library

Although I am quite an eclectic reader,I read mostly crime,science fiction,and urban fantasy with a soft spot for classic children's literature.I avoid war books,most chick lit and erotica,and am not keen on historical fiction or massive fantasy wristbreaking tomes. I am so busy looking out older genre classics that I am hopelessly far behind the trending books or bestsellers!

About Me

Hi,my username is dustydigger because I am the person in the corner of a dusty bookshop rooting through tantalizing old tatty books looking for hidden gems.I am over 60 and have been an avid reader all my life.One of my earliest memories is receiving Beatrix Potter's Tale of Mr.Jeremy Fisher for my 4th birthday. I couldnt join the public library till I was seven,and I joined on my birthday and have been a staunch library goer ever since.Only allowed 2 books at a time,I took out C.S.Lewis Lion, the Witch and the Wardrobe and the Magician's Nephew and never looked back.No wonder I decided on librarianship as my college course.I still get through 3 or 4 books a week and love reading as much as ever.I admit to being a listoholic,never happier than preparing massive lists of books I want to read!I look to on-site friends for many recommendations,and always have a HUGE TBR as a result!
Member Connections
Friends

Andrew-theQM, AnitaUnmuted, Bettesbooks, bhabeck, bormgans, CarmenMilligan, Carol420, catwoman23, ChristinaT., Darth-Heather, daxxh, EadieB, grammarchick, Hope_H, jerry-book, jguidry, jkdavies, Juan-banjo, JulieLill, LauraM77, LeslieHurd, LibraryCin, nx74defiant, Olivermagnus, Raspberrymocha, Rich_B, ScoLgo, Spurts, Stella-T, sushicat, tealadytoo, ThomasWatson, threadnsong, wifilibrarian

Interesting Library

Contacts
This site uses cookies to deliver our services, improve performance, for analytics, and (if not signed in) for advertising. By using LibraryThing you acknowledge that you have read and understand our
Terms of Service and Privacy Policy
. Your use of the site and services is subject to these policies and terms.