Memberemma_mc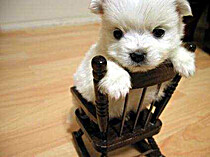 Collections

Clouds

Media

Joined

Nov 3, 2008
Real Name

Emma

About My Library

erm, i love to read.
obviously. :]
i began this in Nov 2008. have not included books from past years, as it would be much too meticulous and i have ocd (dates MUST be spot-on). so haha.

About Me

i like living.
and loving.
and reading.
and good food.
and music.
sleeping, however, is a luxury.
This site uses cookies to deliver our services, improve performance, for analytics, and (if not signed in) for advertising. By using LibraryThing you acknowledge that you have read and understand our
Terms of Service and Privacy Policy
. Your use of the site and services is subject to these policies and terms.