The Old English Baron
Join LibraryThing to post.
This topic is currently marked as "dormant"—the last message is more than 90 days old. You can revive it by posting a reply.
I own a 1802 copy of The Old English Baron, a Gothic Story by Clara Reeves :
http://www.librarything.com/work/237652/book/73503134
I thought you might be interested in seing the plates illustrating the book. So, here is one scan - sorry for the mediocre quallity but, as you know it is difficult to scan pages from antique books without damaging them (I can post four other ones, if you like) :
Go ahead - I, for one, am always attracted by old illustrations (well, any illustrations, really - a bit a lot of the kid still in me, I suppose).

If you do post them, you might like to put a link to here from the 'Interesting Editons' thread.
Wow, that's lovely, Myriades! This is a title one doesn't much hear of, either. Thanks for sharing! :)
rankamateur and veilofisis, I'm glad you are interested. I'm sorry I don't know how to post smaller images. I hope it isn't too great a nuisance...
So here are the other ones. They are all etchings by Chapman (see the mention "I. Chapman sc." in the bottom-right-hand corner). I don't know who did the original drawings (they are only described as "elegant engravings from new designs" :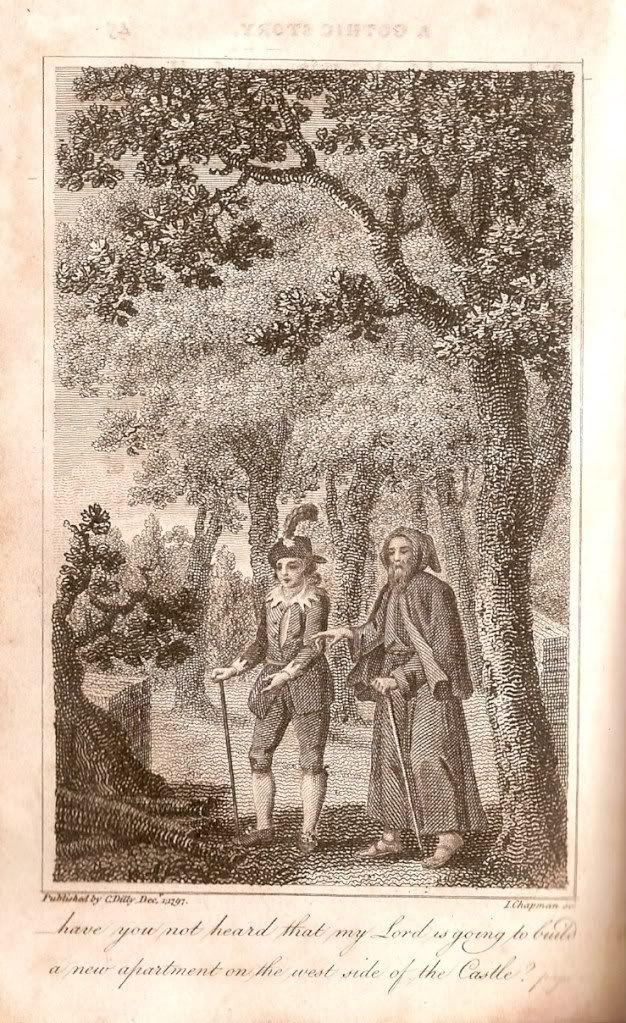 The last one is the frontispiece :
My mistake - I posted the same image twice. :(
Here is the frontispiece :
Lovely! It's not a nuisance to post them large; I prefer it!
I love the caption in #1--"...is this our child?"--I suppose it's the armoured knight asking of the bride-like woman. One MUST learn the story behind the scene!