LShelby never gives up
Join LibraryThing to post.
This topic is currently marked as "dormant"—the last message is more than 90 days old. You can revive it by posting a reply.
Hi, y'all
I'm L. Shelby
(It's a pen name and the L doesn't actually stand for much. Y'all can call me Shel.)
I am a fantasy and science fiction author and artist, and I also like to sing, code webpages, play boardgames, go hiking (or disc golfing) and tat. I am the mother of six -- now almost all grown up, and a Canadian, although I currently live in Ohio, ('cause I married a USian).
I read fantasy and science fiction, non-fiction, regency romances (of the 'sweet' variety), YA romance, cozy-mysteries, adventure fiction, and occasionally even classics. I also read manga/graphic novels. I spent most of last year under the weather, got essentially no writing done and hardly read anything at all*, so I'm all fired up to do better this year.
*I mean hardly anything compared to what I usually read. I know I'm still above the national average, but I'm a writer, by golly, I'm supposed to be way over the national average.
51 books read in 2019
Sub-goals:
20 New Authors
12 new authors in 2019
20 Old Favorites (SFF->RR->C/YA->O)
5 rereads in 2019
20 Non-Fiction Books (Largely to prevent me from counting these as new authors)
12 non-fiction in 2019
24 LT Authors (Because I'm playing Bingo.)
3 LTAuthors in 2019
Also:
34 Volumes of Manga
18 Asian Dramas
I'm already off to a better start this year than last year. Woot!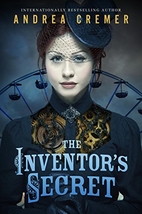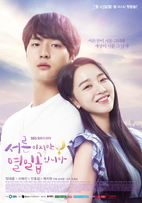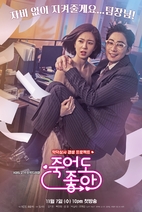 1)
Southern Peach Pie and A Dead Guy
by A. Gardner
The protag is an ex-ballerina now attending cooking school, and the book was written in present tense. Which, frankly, I think I found more distracting that it was worth. Perhaps because of the tense or the school setting, the heroine felt younger than she supposedly was, but *shrug* YA's are fine with me, so whatever.
2)
Secrets of a fashion therapist
by Betty Halbreich (non-fiction)
The author made all sorts of assumptions about who I was and why I was reading the book that were incorrect. It was the "therapist" that caught my attention, not the fashion. The fashion advice did seem pretty sensible, and I loved the personality of the author as it came across in the text. But I don't wear a suit five days a week, don't window-shop at clothes stores, and couldn't care less what colors are 'in'.
3)
Requiem for a mezzo
by Carola Dunn
Third Daisy Dalrymple book. This time someone died in the middle of a London concert, instead of at a country estate. (Nice that she doesn't feel the need to stick to a formula.)
4) The Inventor's Secret by Andrea Cremer
An alternate history steampunk story. I wonder sometimes why I keep reading steampunk when it seems almost a forgone conclusion that the technology will be an issue for me. Sad, really, because other than that I simply cannot believe that the technology that is supposedly being used can achieve the effects claimed, the worldbuilding in this one was really, really awesome. IIRC, the author has a phd in history.
The plot was also fast moving and engaging, although the romance elements weren't doing much for me.
It looks like the world contains some fantastic elements, so I wish the approach had been to call it all magic -- that would have bothered me a lot less. Oh, well. My fault for being the daughter of an engineer, I guess.
5) Murder on the Flying Scotsman by Carola Dunn
This time the murder is on a train. :)
... As an aside, my daughter is writing a fantasy series in which the world is influenced by literature. So all detectives attract murders. It's just part of what being a detective is.
6) Damsel in distress by Carola Dunn
And this time, they don't even HAVE a murder. Is that awesome or what?
(I really can't figure out why mystery stories have to have murders in them, there are many more types of mysteries out there than that. But for some reason the genre convention is that if it's a 'mystery story', it must be murder. If it's not murder, it's some other genre... detective fiction, or thriller or something.)
But this is where my digital library let me down by not having the next book in the series. :( Ah, well. I needed more excuses to take walks to the local library anyway, right? It's good for my health. And I can maybe order those Lady Astronaut books too. The digital collection didn't seem to have them.
Edit:
So, some people said they would track movies in the thread too, so I decided to track Asian dramas. So I went back to add the two that should have been added with these books.
Thirty But Seventeen - this was a cute romance about a girl who had been in a coma for 13 years. She finds it a bit difficult adjusting to her "new self" but finds help in the home of someone who is more closely related to her past than she realizes.
Feel Good to Die - this one has a more fantastic premise: A over-burdened office worker realizes that she must somehow save the life of her much hated boss, because if he dies (or to be more accurate, every time he dies) time rewinds and she ends back at the start of the day. This was actually a show about work culture in Korea, and how it isn't evil for workers to stand up for themselves and have their company treat them well.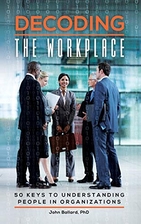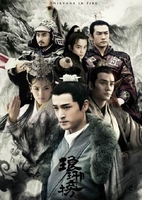 7) Phantom Lock: The Lost by A. Charles Ross (LT Author)
This is a supernatural thriller that I picked up because it's by someone in a local writer's group I attended. It's a little more gory than I usually go for.
8)
Bewitching Season
by Marissa Doyle (LT Author, re-read)
This is a historical fantasy romance set at the start of the Victorian Era. I re-read it because I hadn't done so since my husband bought a copy, and also because I'm playing bingo. But it's really cute. :)
9)
Steering the craft
: exercises and discussions on story writing for the lone navigator or the mutinous crew by Ursula K. Le Guin
I got this one out because, having started attending writers' groups at the local library I have been threatened with Writing Exercises -- which I normally attempt to avoid. I remembered one of my writing mentors (who also doesn't like doing exercises) mention that if she was going to do exercises, she would turn to this book, because the exercises in here actually looked interesting and helpful. So I checked it out to see if I should recommend it to my writing groups. The exercises do indeed look more worthwhile than most I've bumped into. :)
10)
Decoding the workplace
: 50 keys to understanding people in organizations by John Ballard
I picked up this one, once again, because it's by a writer in a group I'm in. It's about understanding why the people at work do the things they do, and how understanding the people around you can make you more effective and happier in the workplace. I rather liked it. The basic principals were all things I was aware of, but having them spelled out with examples probably would make them easier to apply if I actually had a workplace to apply them.
Manga:
Skip Beat! Volumes 1-9 (Yes, again. I'm going to keep regularly re-reading this one until the whole thing is finally out and I can get to the end. Otherwise, when I pick up the latest volume, it feels like too long a gap since I read what came before.)
Asian Drama:
May I Blackmail You - A cute and relatively short (7 hours-ish) Japanese Drama about a man who blackmails people to make the world a better place. The romance went nowhere and the end was left open for a possible season 2. I prefer a completed arc. But otherwise it was fun.
Nirvana in Fire - A 40 hour Chinese historical drama, which is very intelligently written, and managed to do court intrigue for 40 hours straight without losing my interest -- that's really something. Labled a "tear-jerker" by some, I find that if the tragedy at the end has been a foregone conclusion from the start, that I'm not particularly bothered by it. In general, though, I like to have a little more romance. I mean, the 2nd Male lead even gets married, but it's just a political thing, and his wife is a mere bit player. What a waste. :)
>4 ronincats:
At least I am clearly doing better than last year Roni, which makes me happy.
Unfortunately, though, I have slowed down these past couple weeks. So only two books to report this time: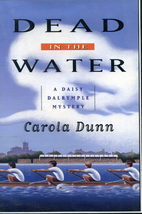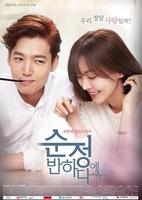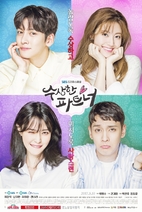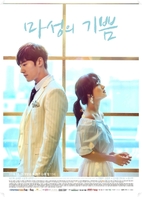 11)
Dead in the water
by Carola Dunn
Next Daisy Dalrymple installment.
12)
The Shawnee Prophet
by R. David Edmunds
A biography about Tecumseh's brother, -- I read this as research for a planned story in my alternate history world.
In spite of the author's best efforts to give his subject a fair shake and to not go over-board in Tecumseh worship, I still got the impression that Tecumseh was a pretty good guy in general and his brother really wasn't. But whatever. There was some valuable information on just what the whole "Prophet" business was about, and why it appealed so strongly to the native americans of the time.
As usual when my book consumption goes down, my drama consumption goes up. ::sigh::
Asian Drama:
Falling for Innocence - this was a rewatch for me. A 16 hour Korean romantic comedy set in a business environment, in which a heart transplant not only brings about a "change of heart" in its recipient, but along with it came some memories that reveal that the donor's death was not an accident, but murder.
Suspicious Partner - Another rewatch, this 20 hour long Korean drama probably counts as a crime drama more than a romance, although it is both. The heroine has recently passed her bar exam, and is working as a prosecutor trainee when she is unjustly accused of murdering her ex-boyfriend, the son of the chief prosecutor. Her only hope of a fair trial is her trainer -- but he's the man assigned to convict her.
Devilish Joy - 16 hour Korean romcom. I can't complain about the the amnesia plot in this one, because they start the whole thing off with it. Because of being hit by a car a few years ago the hero has "Cinderella Amnesia" -- each day's memories disappear at midnight (actually, whenever he goes to sleep). Until he happens to meet a woman, who, strangely, he can't seem to forget. Except that he already has: he met and fell in love with her the day of his accident. And his missing memories of that day are the key to proving her innocence... yadda, yadda. It was cute except for the utterly cheesy separation sequence.
(Separating lovers for at least a year is a trope seen in many Korean dramas)
Manga:
Merupuri Vol. 1+ 2 (reread) - Very silly fantasy romance manga in which the hero is a young boy who temporarily ages when in exposed to darkness.
Black Bird Vol. 1 + 2 - Another fantasy romance about a "tungu bride".
So a pinched nerve leading to my left arm has been preventing me from doing any typing (also seriously interfering with my ability to sleep, which is bad), and this is the first time I've been brave enough to attempt to post on LibraryThing since it happened.
But I haven't stopped reading entirely, although recently it's been pretty light-weight stuff. :)
Books:
13:
The Calculating Stars
by Mary Robinette Kowal (LT Author)
15:
The Fated Sky
by Mary Robinette Kowal
Alternate history in which an asteroid strike make the space program a much more obvious need.
I really, really enjoyed the space program parts of these, and really, really didn't enjoy all the social history type stuff.
19:
Marked
by S. Andrew Swann
For as long as she can remember, she's had a strange tattoo like mark on her back that allows her to walk between alternate worlds. But now the past she doesn't remember has come looking for her, and it wants her dead. IMHO, the protagonist suffered from guy with boobs syndrome, but the worldbuilding was actually kind of cool, and I'm interested in reading the next installment.
24:
Don't expect magic
by Kathy McCullough
Teen romance/fantasy in which our heroine discovers when her mother dies that the reason her parents got divorced is because her father is a fairy godmother. It was cute once you get past the opening teen-goth-angst "I hate everyone and everything" bits.
16:
Wedded Bliss
by Barbara Metzger
20:
The Last leprechaun
by June Calvin
22:
A Regency Christmas
(Anthology)
26: Once upon a kiss (Anthology)
28: Isabella by Loretta Chase (reread)
29: The English Witch by Loretta Chase
My husband, very concerned over my emotional well being, has gone back to buying me assorted regency romances every time he passes by a used bookstore. I don't have much to say about any of them. Sorry.
14:
Styx and stones
by Carola Dunn
17:
Rattle his bones
by Carola Dunn
18:
To Davy Jones below
by Carola Dunn
21:
The case of the murdered muckraker
by Carola Dunn
23:
Mistletoe and murder
by Carola Dunn
25:
Die laughing
by Carola Dunn
27:
A mourning wedding
by Carola Dunn
30:
Fall of a philanderer
by Carola Dunn
And I've continued to check Daisy Dalrymple mysteries out of the library. :)
Manga:
Merupuri Vol. 3 (reread) - There is a volume 4 but the library lost their copy. :(
Black Bird Vol. 3 + 10 - My daughters don't like this series because it is so risque. ::shrug::
Skip Beat! 11 - 22 (reread)
Asian Drama:
Legend of Yun Xi - Chinese Fantasy/Historical Drama about a mistress of poisons... the ending isn't great, but that's par for the course. Otherwise, I enjoyed it. (But the review that babbled about how much the poster enjoyed learning about poisons from the show scared me silly -- each new poison shown was less realistic than the previous one and clearly pulled out of the wuxia ether for the sake of the plot.)
Two Weeks - Ex-gangster on the run from both the cops and his former boss, needs to stay alive long enough to donate bone marrow to his dying daughter. Fun 16 hour Korean action/thriller.
The Story of Ming Lan - A 55 hour long Chinese historical where the romance has a genuinely happy ending. (That's rare!) There was a bit where I thought the plot gone all dumb on me, only it HADN'T -- it was been sneaky instead!
Candle in the Tomb - An Indiana Jones / The Mummy -ish archeological/supernatural adventure, but with a Chinese outlook. This one goes by fast -- a mere 12 hours or so. ;)
My ID is Gangnam Beauty - Fluffy 16 hour Korean romance about a girl who gets cosmetic surgery because she's being persecuted for being ugly, only to be persecuted for having had cosmetic surgery. Fortunately there's an extremely hot guy around who likes her for herself. (A great many him-staring-at-her and her-staring-at-him scenes were needed to make up the full 16 hours.)
Love Alert - Korean romance - Actress gets in a fabricated scandal with doctor, decides to pretend to date him for publicity purposes and they really fall in love. Although I apparently did watch all 16 hours of this, it wasn't very memorable.
K-Pop Extreme Survival - This is the second "girl dresses up as a boy in order to join a k-pop boy band" that I've watched (actually this was a rewatch). It's cute, but also shorter than usual (14 hours) and the ending is even flakier than usual, I suspect the schedule got cut.
Whisper - 17 hour Korean legal thriller. A judge pressured into making an unjust ruling decides he wants his honor back, and with the help of a spunky ex-cop goes up against corruption in the judicial and political systems. A lot of watching people be clever in this one, which I like. But the opening where our hero falls from grace was really painful for me. :(
One and Another Him - 20 hour Chinese romance, about a college girl trying to get over her crush on her much older tutor. She starts to be interested in the school's top math student, who seems to have two personalities -- one of which is painfully familiar. The personality switching was not entirely clear at first, leaving you going 'Wha?' And then once you figure it all out you can't believe it, but whatever. Teeny-bopper romances are meant to be silly, right?
The Cage of Love - 23 hour drama set in China in the 20s or 30s. The man who caused his father's death is murdered before our hero can complete his revenge. Then to further complicate matters, he discovers that the girl he's been falling for is his enemy's daughter, and she thinks he's the murderer. The thing I liked best about this show was the costumes. The thing I liked second best was the opening theme song, sung by the lead actor. The show itself was watchable (especially that lead actor) but overly dramatic and marred by a heroine who made jumping to conclusions an olympic event, and scored gold every time.
The Last Emperess - An alternate history thriller, this felt a bit like a historical palace intrigue only transported into modern times. A tightly plotted 26 hour long show, it suffers somewhat from having originally been planned as a 24 hour show -- the lead actor does not appear in the final episodes. :( Other than that, I found the ending satisfying but far from happy.
...and I haven't finished with the dramas but my arm's giving out. So I guess I'll stop here for now.
I hope your arm mends soon! A pinched nerve sounds awful.
Hey, Shel, how is life going for you now? Hope the pinched nerve has gotten. unpinched.
The Calculating Stars
just won the Nebula for best novel of 2018! Yes, the social stuff is so depressing but also so accurate!!
I just got disk replacement surgery. So hopefully that worked and I will be back for real now.
>8 ronincats:
Kudos to Kowal! I think the award was deserved.
It's just that I like it when books spend less time on stuff I don't enjoy, and more time on stuff I do, because I'm egocentric like that. ;)
Books read since the last time I posted:
31:
Screenwriting: Techniques for Success
, by Jimmy Sangster
32:
Save the cat! : the last book on screenwriting you'll ever need
by Blake Snyder
I was watching so many asian dramas that I started to invent stories for that media in my head the same as I do books and comics. So, whatever, I got out a few books on Screenwriting. Save the Cat is an interesting book. Very, very, very horribly prescriptive. But the reasons behind everything he perscribed seemed sound and were very informative.
His giving you actual page numbers for when various things needed to happen amused me a ton. If I'm writing a screenplay for a 16+ hour long drama, I somehow don't think any of those page numbers are going to apply.
(Sure enough, when my laptop died, since I hadn't been able to use it much anyway, I asked for a keyboard for my tablet instead of replacing the laptop immediately. And since then I have written 71K+ words of screenplay. After all, none of my books were set up to work on, on my tablet, so of course I would end up starting a new project even though I was already in the middle of three.) ::sigh::
33:
Gunpowder plot
by Carola Dunn
34:
The bloody tower
by Carola Dunn
Two more Daisy Dalrymple mysteries.
35:
Knack drums for everyone : a step-by-step guide to equipment, beats, and basics
by Carmine Appice
IF you want to be a drummer, this seems like a really good book to get. I don't actually want to be a drummer. I just have a fairly voracious appetite for non-fiction.
36:
The life of Daniel Boone
by Lyman Copeland Draper
This was an big huge slog of a book, but it had a lot of very useful information in it for me, since I was reading it as research into that period and place rather than because I wanted to know about Daniel Boone in particular.
37:
Deerskins into Buckskins: How to Tan with Brains, Soap or Eggs; 2nd Edition
by Matt Richards
This was a surprisingly fun book to read, as well as being informative. I loved the voice.
38:
Leatherwork : a practical guide
by Chris Taylor
Can't say this was a fun read by I found it informative. The author mostly does tack/saddlery for horses.
39:
Every Bride Has Her Day
by Lynnette Austin
I found this misshelved in fantasy and so read it just because. It was an okay read, but I didn't run out and get more by the same author.
40:
Under a painted sky
by Stacey Lee
YA Historical Fiction Romance. Cute.
41:
The Drummer's Bible: How to Play Every Drum Style from Afro-Cuban to Zydeco
by Mick Berry
Very technical in content, but the chapter headers with the history of each drum style were fascinating.
42:
My life next door
by Huntley Fitzpatrick
YA romance. Girl raised by a single mother who is never home wistfully watches the large, messy family next door... plus a healthy dose of drama later on, which wasn't nearly so fun for me, but whatever.
43:
The ransom of Mercy Carter
by Caroline B. Cooney
Children's Historical Fiction. Read largely for research purposes... I'm not writing an Indian abduction/adoption story myself, my protag is going to be a "breed". But I've been finding adoption stories useful sources. A bibliography of where she got her details on native culture would have been nice.
44:
Murder at the courthouse
by Ann H. Gabhart
45:
Assaulted Caramel
by Amanda Flower (LT Author)
46:
A murder for the books
by Victoria Gilbert
47:
By book or by crook
by Eva Gates
Some cozy mysteries. This long after I read them, I'm not really coming up with anything specific to say about them.
48:
12 rules for life : an antidote to chaos
Jordan B. Peterson
I read this self help book while visiting my parents, because with a pinched nerve and all, I spent most of my visit lying on a couch. There was a book on the end table, I read it. Mostly the author seems like a sensible guy, but I remember having one or two reservations about certain chapters.
This isn't what the book was about, but apparently the author is famous in Canada (infamous?) for asserting that nobody has the right to insist that he call a biologically female person 'he', or something like that. His stance is that although society may possibly have the right to prevent him from saying certain things, forcing him to say something he doesn't believe or agree with is just wrong.
I think he has a point. I don't want to be forced to say things I don't believe in or agree with.
49: Serendiptiy's Tide by L. Shelby (LT Author, re-read)
50:
Treachery's Harbor
by L. Shelby (re-read)
51:
Fealty's Shore
by L. Shelby (re-read)
This was my hospital reading material. I didn't know how woozy the pain medication would make me, so I wanted something familiar that I knew would absorb me easily. :)