MemberAlexanderPushkin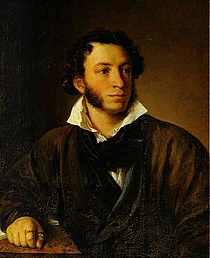 Books

1,571

Collections

Tags

1491 (18), 1332 (12), needs contents (6), .0308 (1), .0307 (1), .0306 (1), .0305 (1), .0310 (1), .0312 (1), .0311 (1), .0304 (1), .0309 (1), .0302 (1), .0298 (1), .0297 (1), .0296 (1), .0299 (1), .0300 (1), .0313 (1), .0301 (1), .0303 (1), .0315 (1), .0430 (1), .0429 (1), .0428 (1), .0431 (1), .0432 (1), .0435 (1), .0433 (1), .0427 (1), .0426 (1), .0317 (1), .0316 (1), .0295 (1), .0318 (1), .0319 (1), .0425 (1), .0320 (1), .0314 (1), .0292 (1), .0269 (1), .0268 (1), .0267 (1), .0270 (1), .0271 (1), .0274 (1), .0273 (1), .0272 (1), .0266 (1), .0265 (1), .0260 (1), .0259 (1), .0258 (1), .0261 (1), .0262 (1), .0264 (1), .0263 (1), .0275 (1), .0276 (1), .0289 (1), .0287 (1), .0286 (1), .0290 (1), .0291 (1), .0293 (1), .0436 (1), .0285 (1), .0284 (1), .0279 (1), .0278 (1), .0277 (1), .0280 (1), .0281 (1), .0283 (1), .0282 (1), .0294 (1), .0438 (1), .0506 (1), .0502 (1), .0501 (1), .0507 (1), .0509 (1), .0841 (1), .0518 (1), .0512 (1), .0498 (1), .0497 (1), .0479 (1), .0476 (1), .0475 (1), .0480 (1), .0481 (1), .0485 (1), .0484 (1), .1409 (1), .0004 (1), .0788 (1), .0722 (1), .0598 (1), .1154 (1), .1155 (1), .1157 (1), .1156 (1), .1153 (1), .0361 (1), .0118 (1), .0006 (1), .0005 (1), .0003 (1), .0114 (1), .0115 (1), .0117 (1), .0116 (1), .0474 (1), .0473 (1), .0449 (1), .0448 (1), .0447 (1), .0450 (1), .0451 (1), .0454 (1), .0453 (1), .0452 (1), .0446 (1), .0445 (1), .0440 (1), .0439 (1), .0257 (1), .0441 (1), .0442 (1), .0444 (1), .0443 (1), .0455 (1), .0456 (1), .0468 (1), .0467 (1), .0466 (1), .0469 (1), .0470 (1), .0472 (1), .0471 (1), .0465 (1), .0464 (1), .0459 (1), .0458 (1), .0457 (1), .0460 (1), .0461 (1), .0463 (1), .0462 (1), .0437 (1), .0254 (1), .0154 (1), .0153 (1), .0152 (1), .0155 (1), .0156 (1), .0159 (1), .0158 (1), .0157 (1), .0151 (1), .0150 (1), .0145 (1), .0144 (1), .0143 (1), .0146 (1), .0147 (1), .0149 (1), .0148 (1), .0160 (1), .0161 (1), .0173 (1), .0172 (1), .0171 (1), .0174 (1), .0175 (1), .0178 (1), .0177 (1), .0176 (1), .0170 (1), .0169 (1), .0164 (1), .0163 (1), .0162 (1), .0165 (1), .0166 (1), .0168 (1), .0167 (1), .0142 (1), .0141 (1), .0111 (1), .0110 (1), .0109 (1), .0112 (1), .0113 (1), .0122 (1), .0121 (1), .0120 (1), .0108 (1), .0107 (1), 1322 (1), 0051 (1), 0052 (1), 0434 (1), 1335 (1), .0106 (1), 4 t. (1), .0123 (1), .0124 (1), .0136 (1), .0135 (1), .0134 (1), .0137 (1), .0138 (1), .0140 (1), .0139 (1), .0133 (1), .0132 (1), .0127 (1), .0126 (1), .0125 (1), .0128 (1), .0129 (1), .0131 (1), .0130 (1), .0179 (1), .0180 (1), .0231 (1), .0230 (1), .0229 (1), .0232 (1), .0233 (1), .0236 (1), .0235 (1), .0234 (1), .0228 (1), .0227 (1), .0222 (1), .0221 (1), .0220 (1), .0223 (1), .0224 (1), .0226 (1), .0225 (1), .0237 (1), .0238 (1), .0250 (1), .0249 (1), .0248 (1), .0251 (1), .0252 (1), .0255 (1), .0253 (1), .0247 (1), .0246 (1), .0241 (1), .0240 (1), .0239 (1), .0242 (1), .0243 (1), .0245 (1), .0244 (1), .0219 (1), .0218 (1), .0192 (1), .0191 (1), .0190 (1), .0193 (1), .0194 (1), .0197 (1), .0196 (1), .0195 (1), .0189 (1), .0188 (1), .0183 (1), .0182 (1), .0181 (1), .0184 (1), .0185 (1), .0187 (1), .0186 (1), .0198 (1), .0199 (1), .0213 (1), .0212 (1), .0211 (1), .0214 (1), .0215 (1), .0217 (1), .0216 (1), .0210 (1), .0209 (1), .0204 (1), .0203 (1), .0200 (1), .0205 (1), .0206 (1), .0208 (1), .0207 (1), .0256 (1)

Clouds

Media

Joined

Sep 26, 2008
Real Name

Alexander Pushkin

About My Library

Pushkin's library catalog was printed in 1910 as "Biblioteka A.S. Pushkina," by B L Modzalevskii. A facsimile edition was reprinted in 1988.

About Me

Alexander Pushkin was a Russian poet and writer who lived from 1799 to 1837. He is considered Russia's greatest poet and an important figure in the Romantic movement. His most famous work is Eugene Onegin, a novel in verse for which he invented his own type of sonnet. Other famous works include The Queen of Spades and Boris Godunov.
This site uses cookies to deliver our services, improve performance, for analytics, and (if not signed in) for advertising. By using LibraryThing you acknowledge that you have read and understand our
Terms of Service and Privacy Policy
. Your use of the site and services is subject to these policies and terms.