MemberCharlesMacklin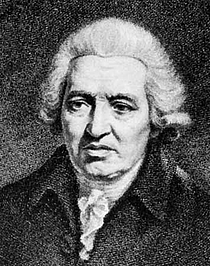 Books

1,794

Collections

Tags

London (820), Drama (247), 2 vol (193), History (182), Paris (162), Religion/Theology (157), Poetry (138), Not Categorized (131), Classics (112), Philosophy (100), Language (98), Sciences (91), Amsterdam (78), Biography (76), Prose Fiction (74), Law (69), Geography/Travel (68), 3 vol (59), 4 vol (50), Dublin (46), Essays (44), Politics (36), Miscellaneous (36), Art/Music (35), 2 copies (29), Theatre Criticism/History (29), Culture (24), London or Dublin (23), Manuscripts/Pamphlets (22), 6 vol (21), Literary Criticism (21), 5 vol (21), La Haye (19), Letters (18), Lyon (16), Oxford (14), Acting/elocution (14), Geneve (13), Edinburgh (13), 8 vol (12), Cambridge (10), 7 vol (10), Lot 1074 (9), Lot 287 (9), Stained (9), Economics/Trade (9), Berlin (8), London or Paris (8), Lot 860 (8), Lot 1068 (8), Lot 1073 (8), Lot 861 (7), Lot 1113 (7), Lot 1081 (6), Lot 274 (6), Lot 296 (6), Lot 323 (6), Lot 1071 (6), Lot 1072 (6), Lot 260 (6), 9 vol (6), Lot 206 (6), Lot 1075 (6), Lot 1083 (6), Lot 774 (6), Lot 1076 (6), Lot 320 (5), Lot 637 (5), Lot 862 (5), Lot 251 (5), Lot 224 (5), Lot 789 (5), Lot 1080 (5), Lot 302 (5), 10 vol (5), Lot 1084 (5), Glasgow (5), Lot 293 (5), Roüen (5), Lot 225 (4), Lot 408 (4), Lot 300 (4), Lot 343 (4), Lot 489 (4), Lot 629 (4), Lot 348 (4), Lot 814 (4), Lot 729 (4), Lot 331 (4), Lot 145 (4), Lot 285 (4), Lot 332 (4), Lot 816 (4), Lot 107 (4), 12 vol (4), Cologne (4), Lot 3 (4), Lot 1097 (4), Lot 1085 (4), Lot 63 (4), Lot 926 (4), Lot 95 (4), Lot 342 (4), Lot 101 (4), Lot 85 (4), Lot 769 (3), Lot 399 (3), Lot 446 (3), Lot 927 (3), Lot 426 (3), Lot 928 (3), Lot 929 (3), Lot 780 (3), Lot 932 (3), Lot 943 (3), Lot 786 (3), Lot 407 (3), Lot 404 (3), Lot 396 (3), Lot 458 (3), Lot 787 (3), Lot 394 (3), Lot 385 (3), Lot 364 (3), Lot 1111 (3), Lot 353 (3), Lot 349 (3), Lot 788 (3), Lot 821 (3), Lot 817 (3), Lot 105 (3), Lot 106 (3), Lot 457 (3), Lot 459 (3), Lot 770 (3), Lot 883 (3), Lot 731 (3), Lot 826 (3), Lot 714 (3), Lot 710 (3), Lot 707 (3), Lot 700 (3), Lot 656 (3), Lot 640 (3), Lot 825 (3), Lot 838 (3), Lot 635 (3), Lot 776 (3), Lot 633 (3), Lot 462 (3), Lot 893 (3), Lot 613 (3), Lot 604 (3), Lot 555 (3), Lot 900 (3), Lot 492 (3), Lot 815 (3), Lot 491 (3), Lot 907 (3), Lot 487 (3), Lot 481 (3), Lot 779 (3), Lot 829 (3), Lot 309 (3), Lot 108 (3), Lot 65 (3), Lot 273 (3), Lot 14 (3), Lot 263 (3), Lot 261 (3), Lot 257 (3), Lot 94 (3), Lot 129 (3), Lot 92 (3), Lot 91 (3), Lot 98 (3), Lot 61 (3), Lot 238 (3), Lot 235 (3), Lot 16 (3), Lot 228 (3), Lot 141 (3), Lot 74 (3), Lot 199 (3), Maestricht (3), Lot 78 (3), Lot 183 (3), Lot 84 (3), Lot 143 (3), 11 vol (3), Lot 86 (3), Lot 163 (3), Lot 153 (3), Lot 275 (3), Lot 18 (3), Lot 276 (3), Lot 321 (3), Lot 111 (3), Regensburg (3), Rotterdam (3), Lot 316 (3), Lot 112 (3), Lot 97 (3), 14 vol (3), Lot 116 (3), Lot 5 (3), Lot 217 (3), Lot 314 (3), Lot 420 (3), Lot 313 (3), Lot 310 (3), Lot 672 (3), Lot 278 (3), Lot 9 (3), Lot 13 (3), Lot 123 (3), Lot 291 (3), Lot 151 (3), Lot 305 (3), Lot 485 (3), Lot 306 (3), Lot 307 (3), Lot 465 (3), Lot 887 (2), Lot 892 (2), Lot 839 (2), Lot 90 (2), Lot 890 (2), Lot 330 (2), Lot 895 (2), Lot 951 (2), Naples (2), Dresden (2), Boston (2), Lot 4 (2), Lot 680 (2), 13 vol (2), Lot 963 (2), Lot 947 (2), Lot 901 (2), Lot 946 (2), Lot 936 (2), Lot 930 (2), Lot 72 (2), Lot 913 (2), Lot 909 (2), Lot 906 (2), Lot 44 (2), Lot 777 (2), Lot 833 (2), Lot 406 (2), Lot 504 (2), Lot 499 (2), Lot 266 (2), Lot 461 (2), Lot 460 (2), Lot 280 (2), Lot 456 (2), Lot 455 (2), Lot 284 (2), Lot 294 (2), Lot 308 (2), Lot 543 (2), Lot 367 (2), Lot 362 (2), Lot 360 (2), Lot 358 (2), Lot 356 (2), Lot 355 (2), Lot 354 (2), Lot 351 (2), Lot 350 (2), Lot 318 (2), Lot 505 (2), Lot 247 (2), Lot 115 (2), Lot 728 (2), Lot 122 (2), Lot 127 (2), Lot 133 (2), Lot 139 (2), Lot 784 (2), Lot 783 (2), Lot 142 (2), Lot 344 (2), Lot 149 (2), Lot 159 (2), Lot 726 (2), Lot 574 (2), Lot 170 (2), Lot 180 (2), Lot 184 (2), Lot 698 (2), Lot 678 (2), Lot 205 (2), Lot 223 (2), 21 vol (2), Lot 589 (2), Lot 577 (2), Lot 315 (2)

Clouds

Media

Joined

Jun 12, 2017
Real Name

Charles Macklin

About My Library

This catalogue of Macklin's library is based on the printed auction catalogue which was produced when the library was sold in London in 1797. The copy of the catalogue held in the New York Public Library has been used. It is the work of Rebecca Vollan and Paul Goring, both of the Norwegian University of Science and Technology in Trondheim.

We have organized the library in the following manner. The auction catalogue organized Charles Macklin's library in lot numbers from 1-1117. Most of the lots contain the title, author and date of publication, but some of them lack date of publication or the author. We have tried to attribute as many works as possible with its missing author. Many entries are marked as "... Additional Works". These entries are books in a lot that the auctioner decided not to name. Perhaps because they were not as valuable or quite damaged.

We have also attempted to categorize the books in Charles Macklin's library by tagging it with its main category.

There are 25 main categories:
Acting/Elocution
Art/Music
Biography
Classics
Culture
Drama
Economics/Trade
Essays
Geography/Travel
History
Language
Law
Letters
Literary Criticism
Manuscripts/Pamphlets
Miscellaneous
Not Categorized
Poetry
Politics
Prose Fiction
Philosophy
Religion/Theology
Sciences
Stained
Theatre Criticism/History

Some of the entries have, furthermore, been assigned a subcategory in the comments section, which we have also used to note each works physical description or any additional information mentioned in the auction catalogue.

About Me

Charles Macklin (1699?-1797) was an Irish actor and playwright who performed upon English and Irish stages throughout much of the eighteenth century. He was one of the most celebrated performers of the period - renowned most of all for his portrayal of Shylock. In the 1740s he began writing plays and had great success with Love à la Mode (1759) and The Man of the World (1781). Macklin took a scholarly approach to his craft and collected a vast library of books which were auctioned off after his death.
This site uses cookies to deliver our services, improve performance, for analytics, and (if not signed in) for advertising. By using LibraryThing you acknowledge that you have read and understand our
Terms of Service and Privacy Policy
. Your use of the site and services is subject to these policies and terms.