Memberthimbleberry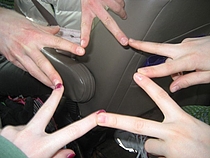 Collections

Tags

Clouds

Media

Groups

Joined

Mar 18, 2007
Real Name

Marjorie

About My Library

it may be small, but every book in it is a good one

About Me

I love to read and I have a great job reviewing books for my local book store. My most favorite book ever is pride and prejudice, and I love the new movie with Kiera Knightly. I have definitely not read all of the books in my library, but I am working on it, and it grows bigger all the time.
Some sort of error just happened. The error was logged and Tim has been alerted. If problems persist, email timspalding
librarything.com
In most cases, the problem can be fixed by using this link.
The reported error was:

      Problem with the concurrent query manager in the LibraryThing Bureau of Garbage Collections.
We have an entire room of trained monkeys working to solve the problem..