The Anubis Gates by Tim Powers - CENTIPEDE PRESS 2013
Join LibraryThing to post.
The Anubis Gates by Tim Powers - CENTIPEDE PRESS 2013

A PICTORIAL REVIEW
Two volumes – 463 page novel, concertina folder of colour illustrations.
Signed upside down by Tim Powers
Limited edition of 500 copies
New afterword by Tim Powers.
An appendix of deleted scenes from the original manuscript.
Ten full page, full colour paintings by David Palumbo.
Four page fold-out map of London with settings highlighted.
Red pattern printed endpapers.
Red two-part case with black slide area blocked with a silver pattern and rare mismatched sides.
Two-page fold-out infographic on the exploits of Dog-Faced Joe.
Page tops stained red.
Full felt cloth binding in red and black with lenticular image on front board.
Two ribbon markers, head and tail bands, reinforced binding.
2013
30.8x19.3cm.
US$200
One of the greatest science fiction/fantasy novels ever published, The Anubis Gates takes literary history, lycanthropy, the Knights Templar, and a bizarre cast of characters into one of the most original and memorable time travel stories ever published.
The book is designed by Jacob McMurray, and he also created a fold-out map of London and an infographic regarding the exploits of Dog-Faced Joe. These inserts are simply astonishing and complement the text and book design. The book is bound in imported cloth and housed in a slipcase that can only be called unique.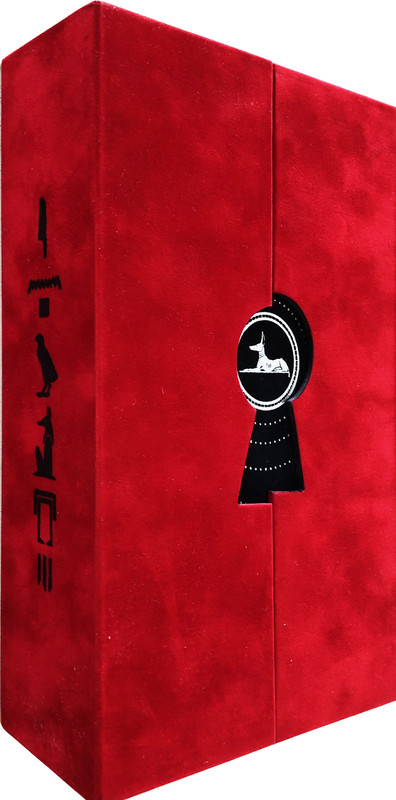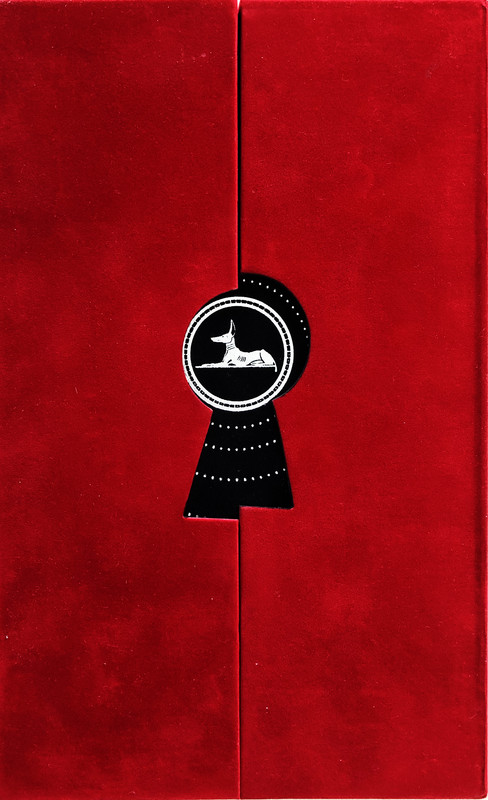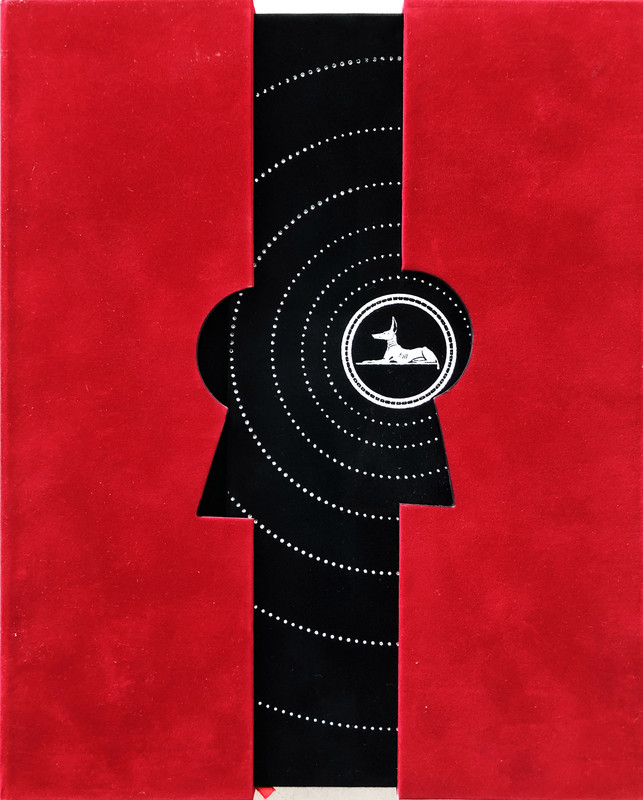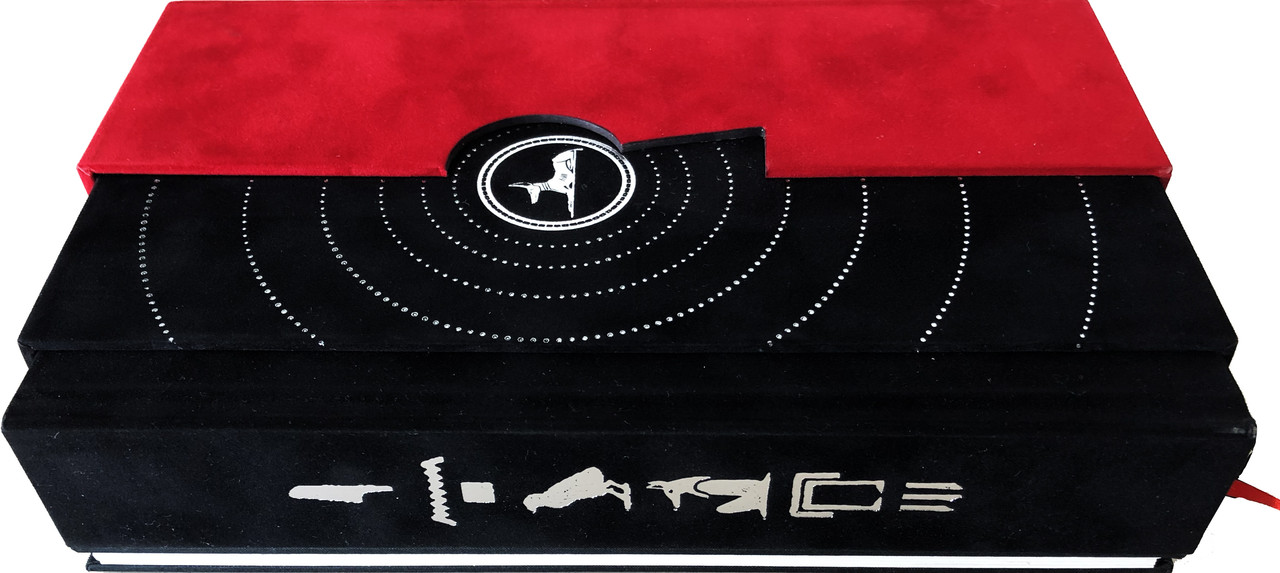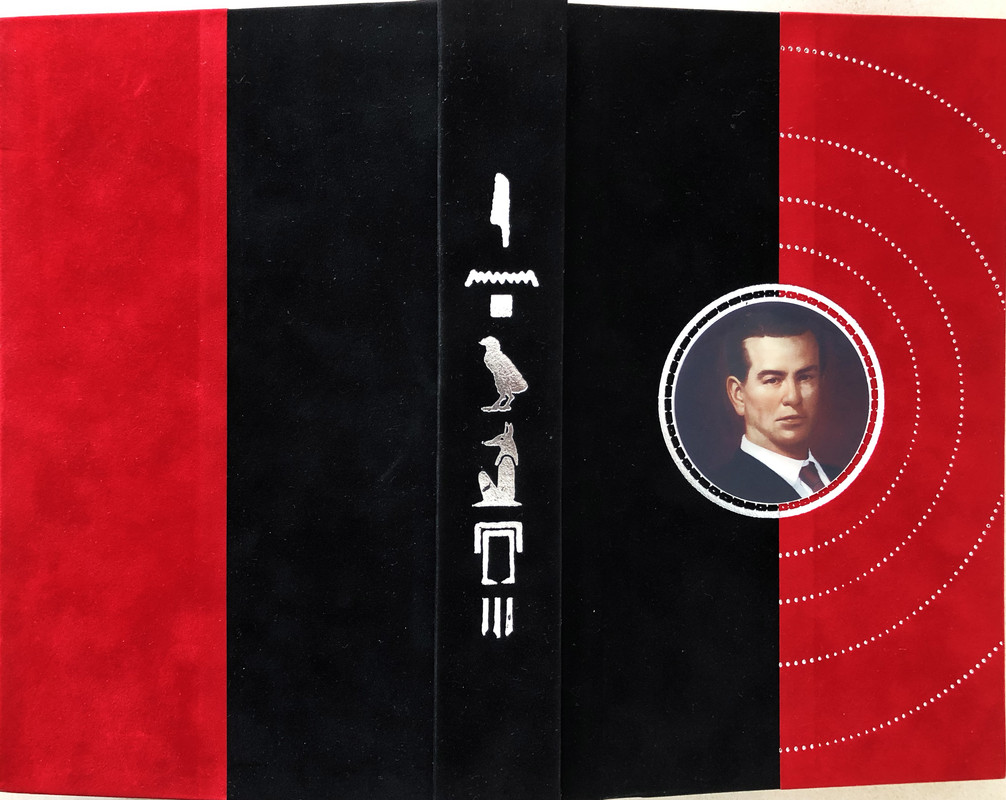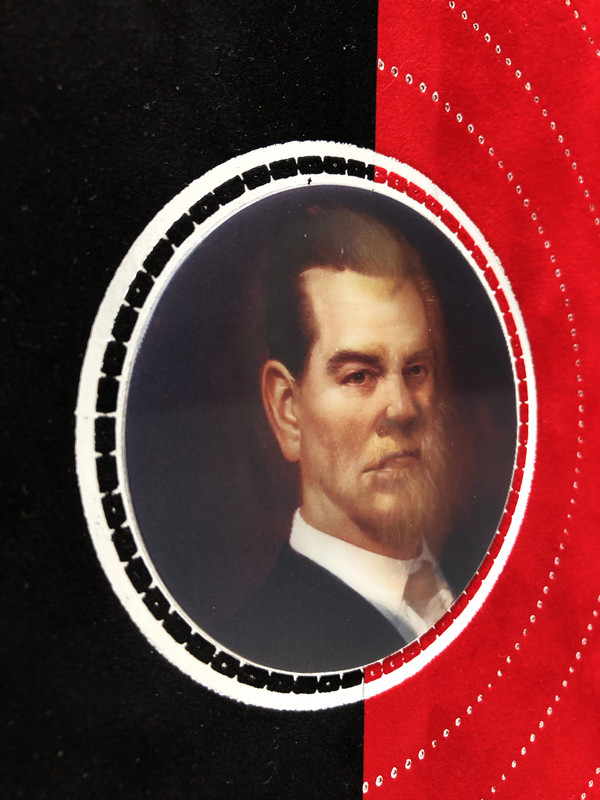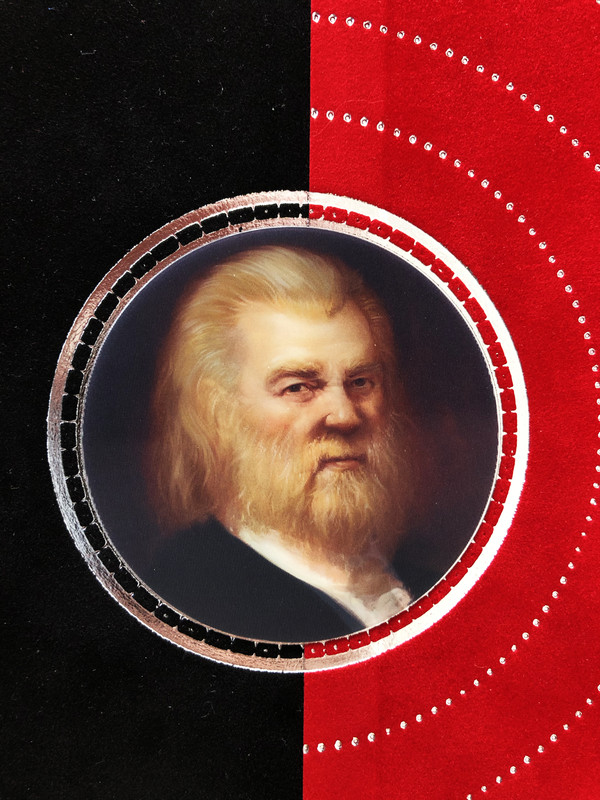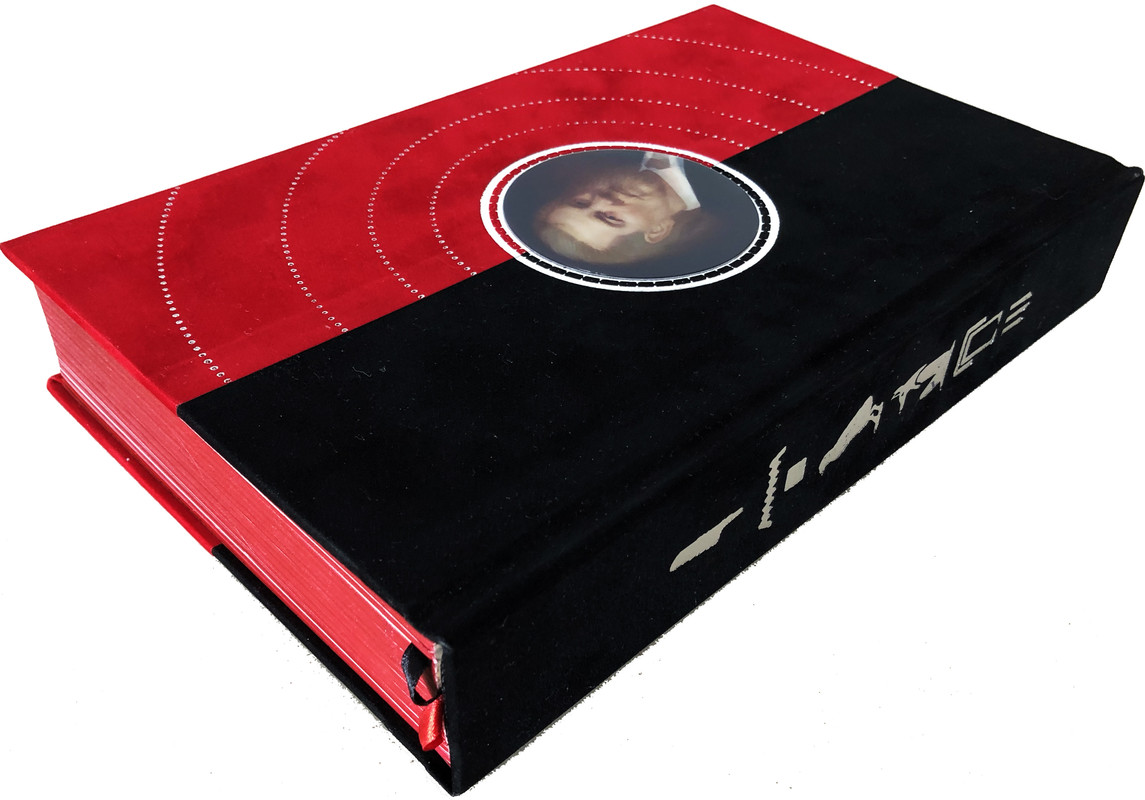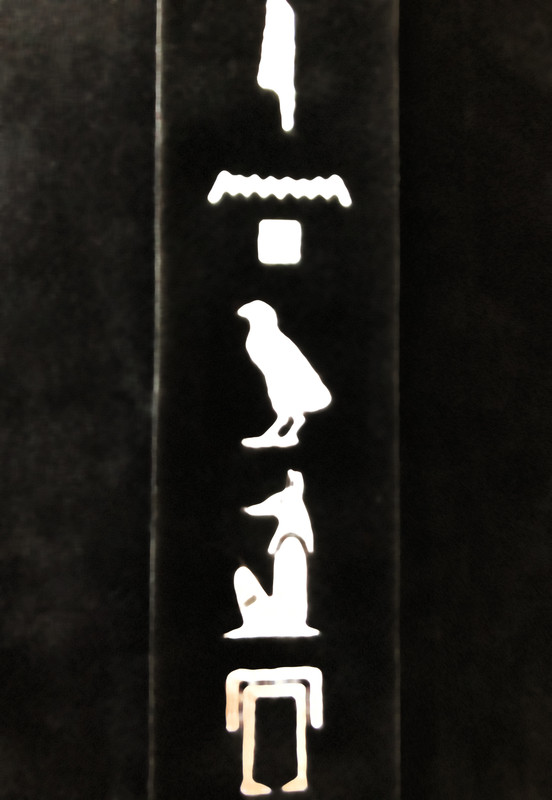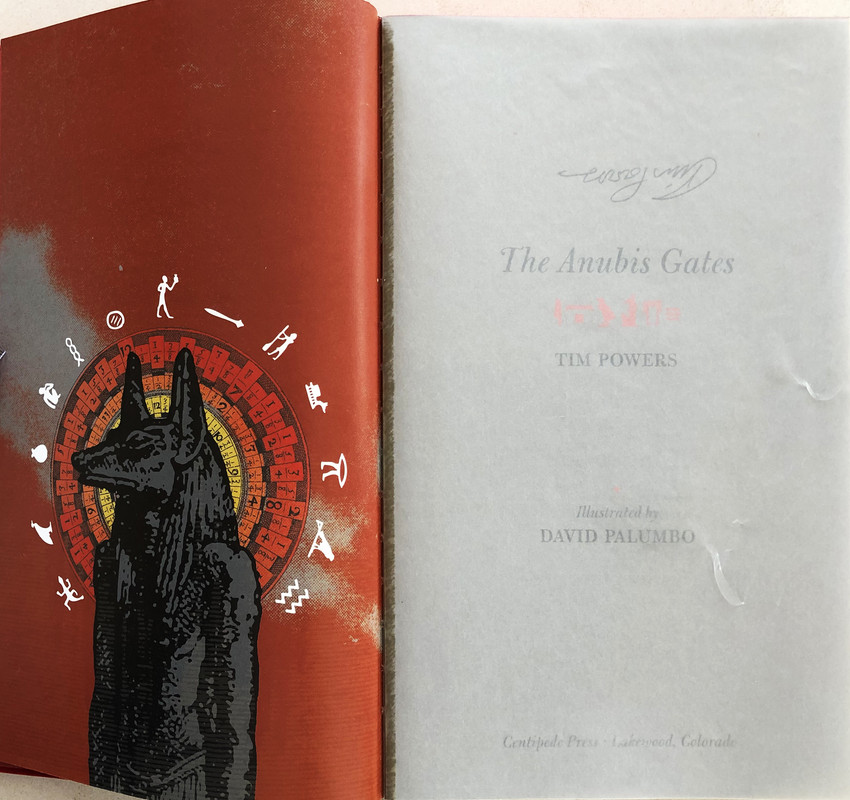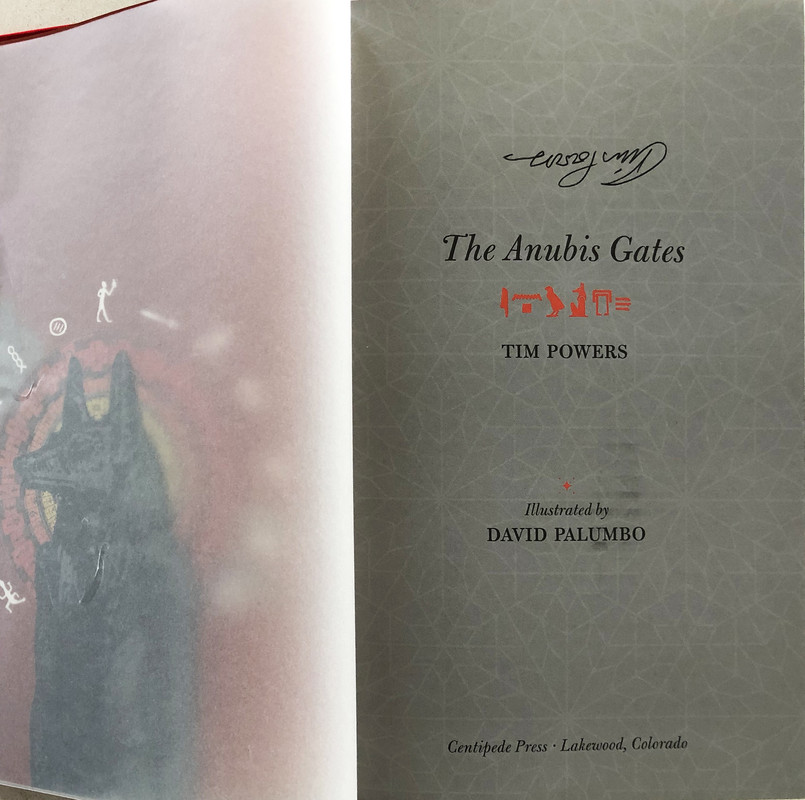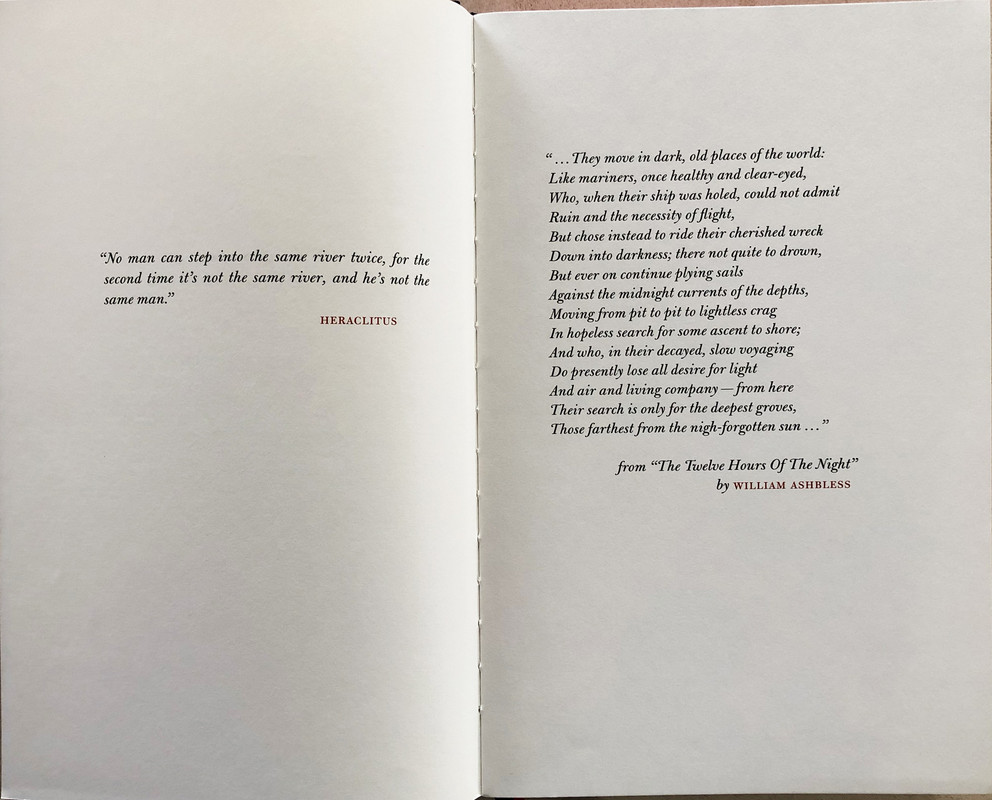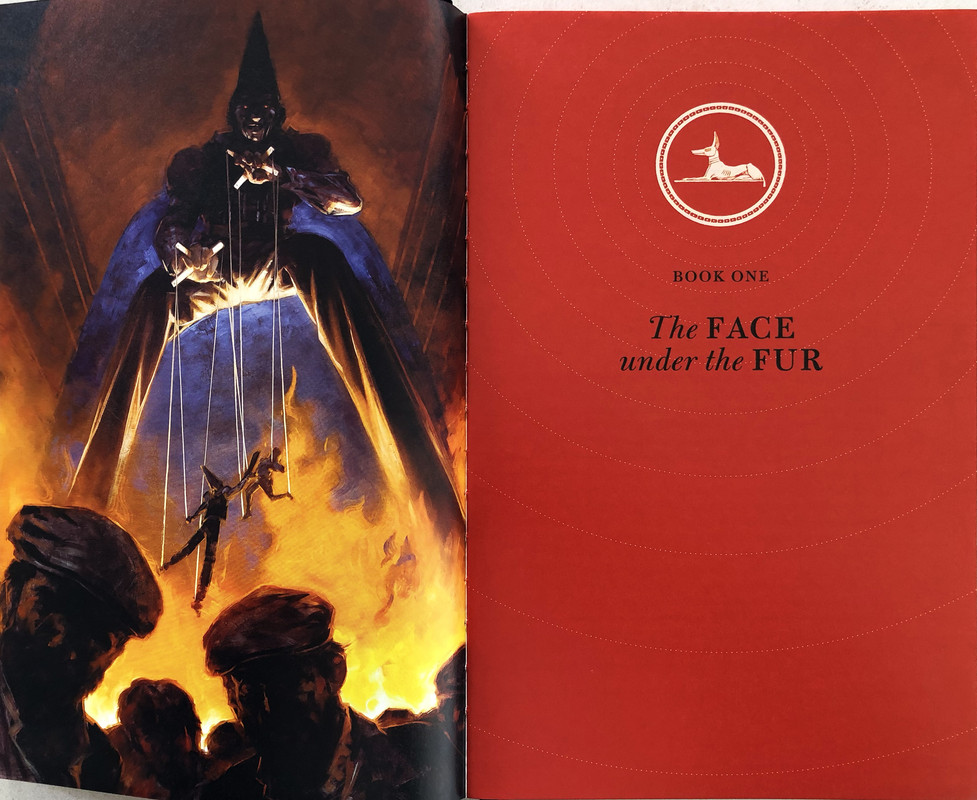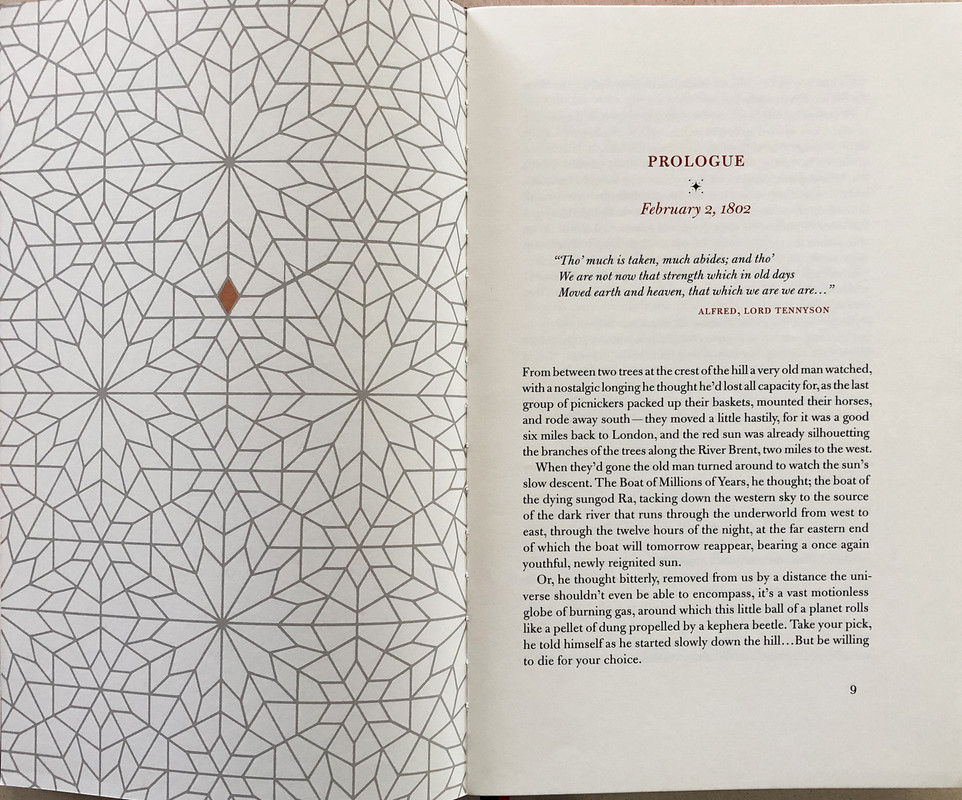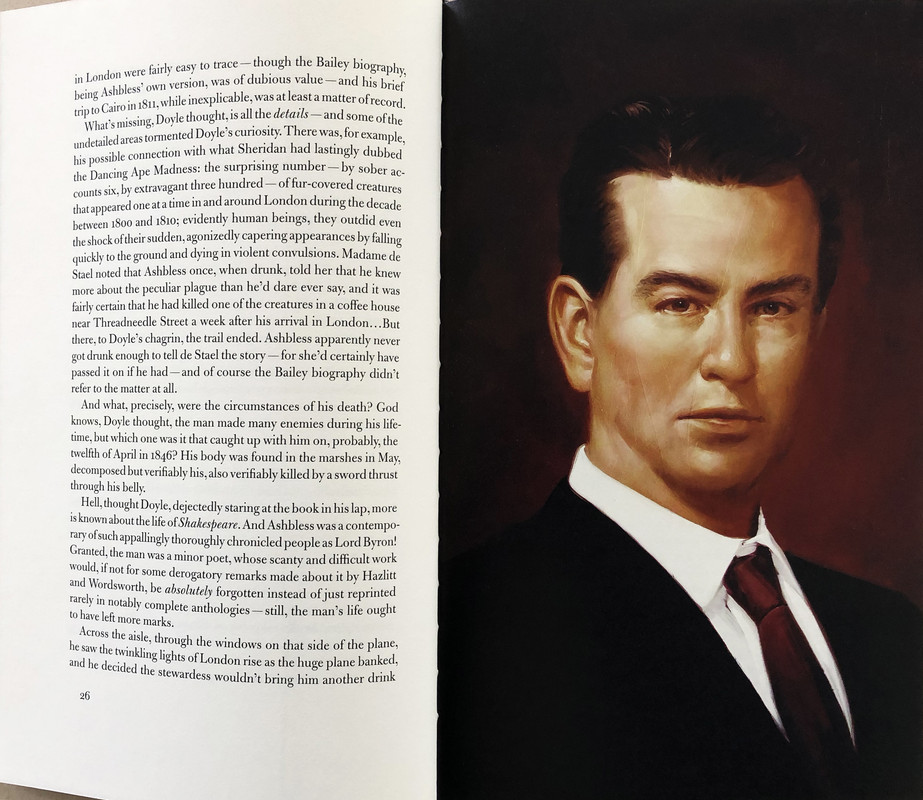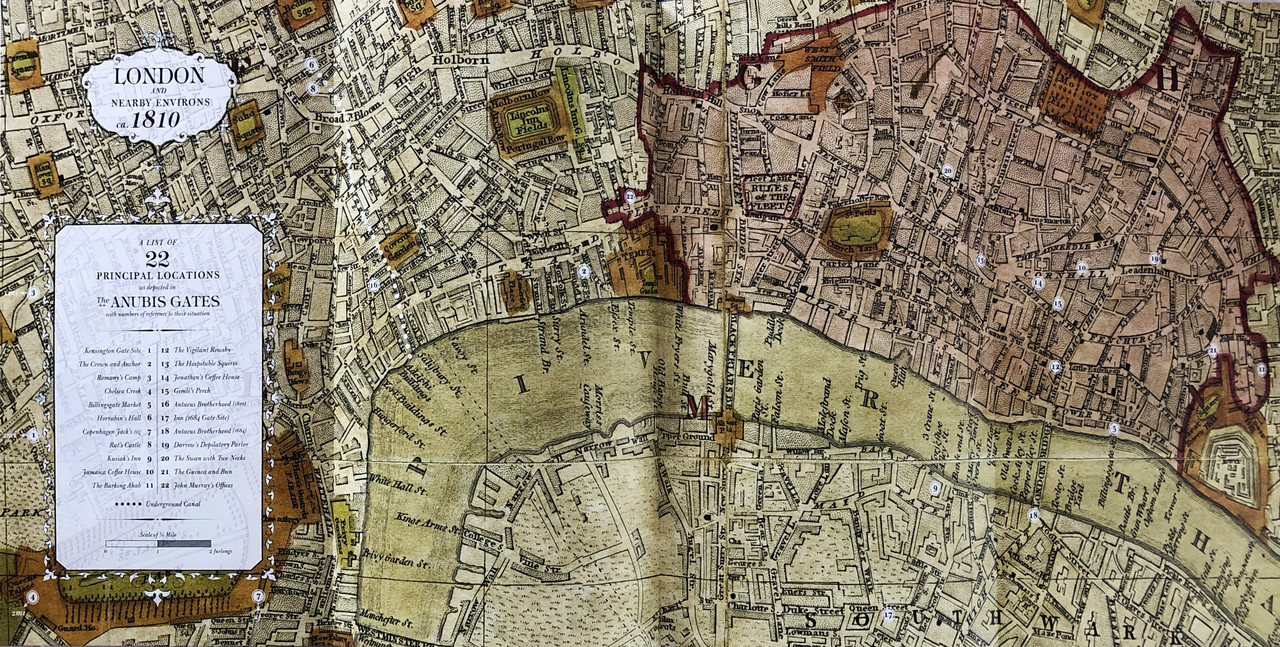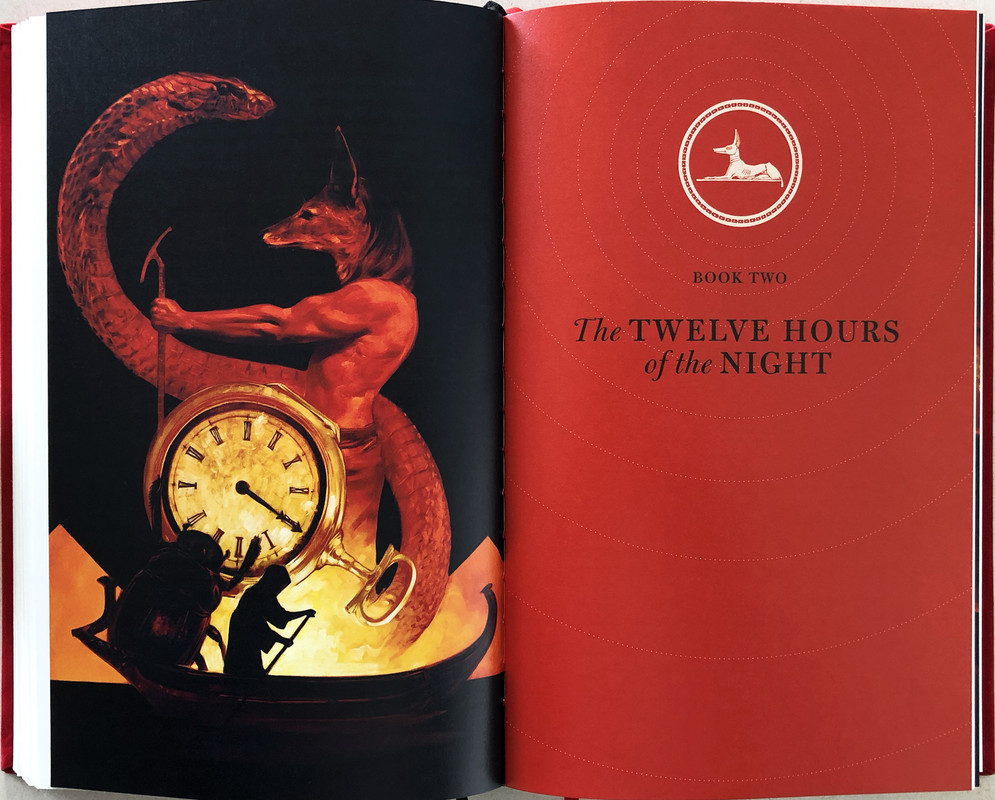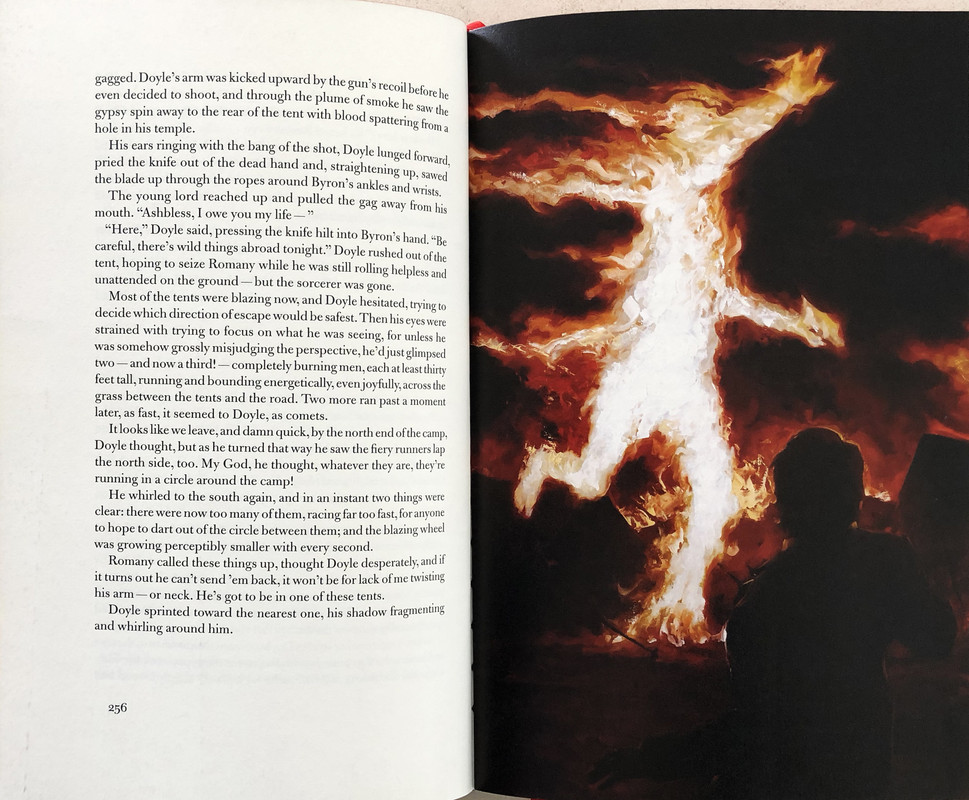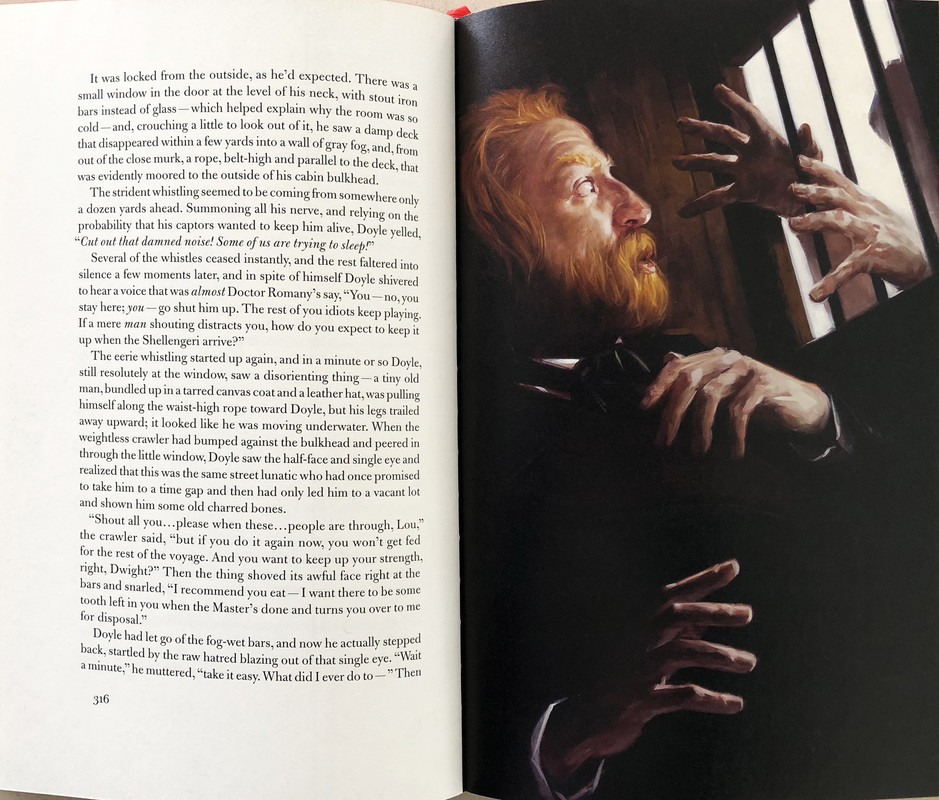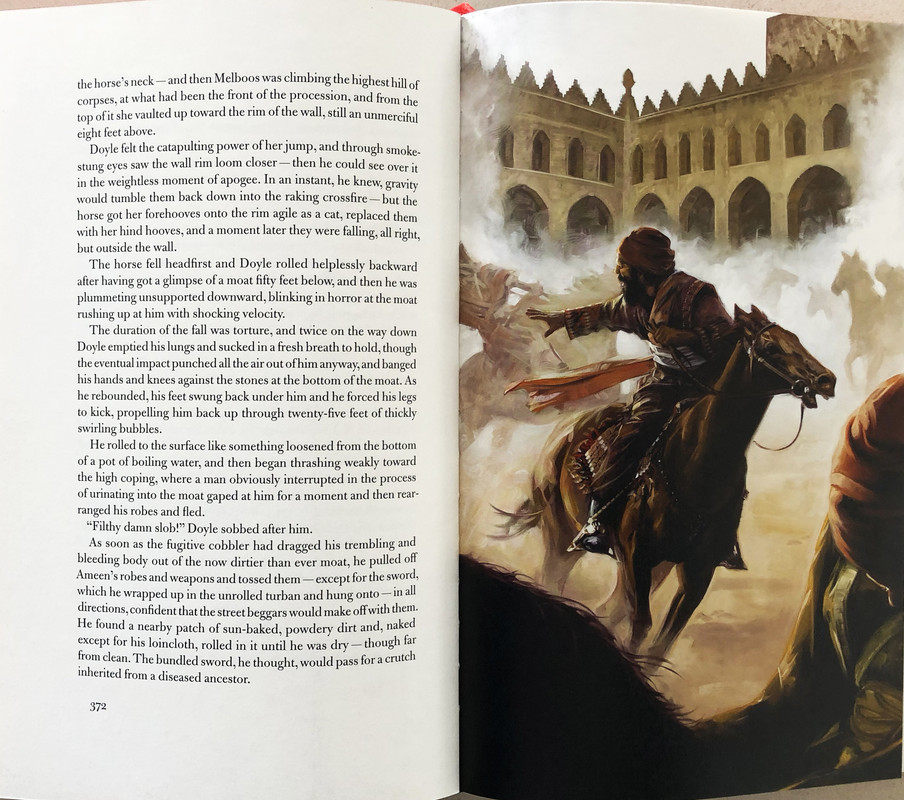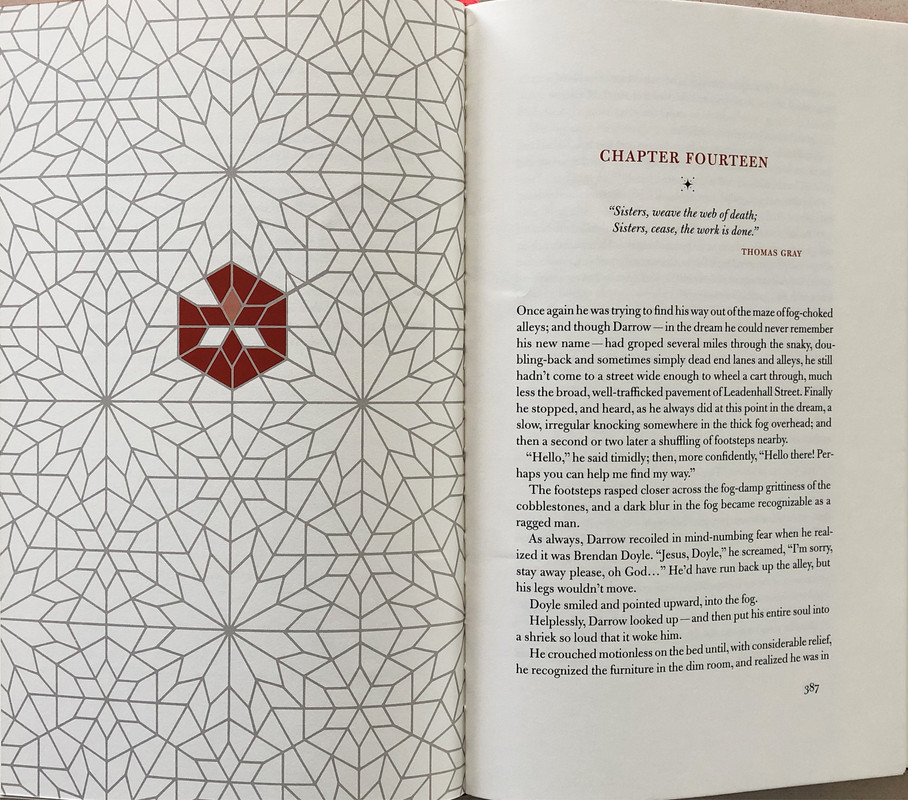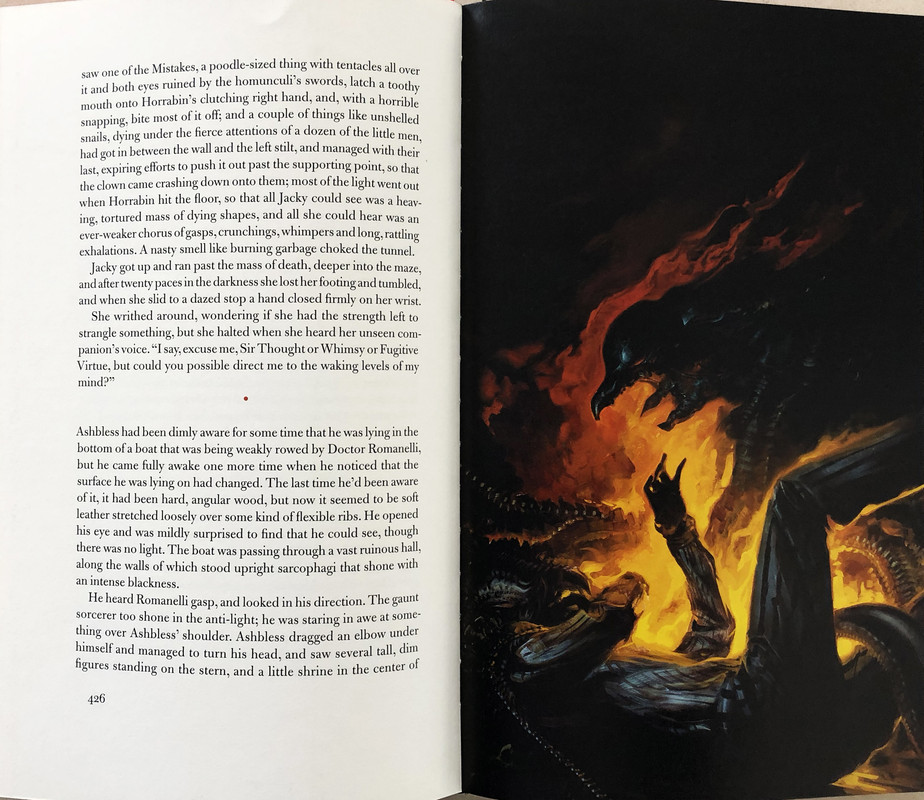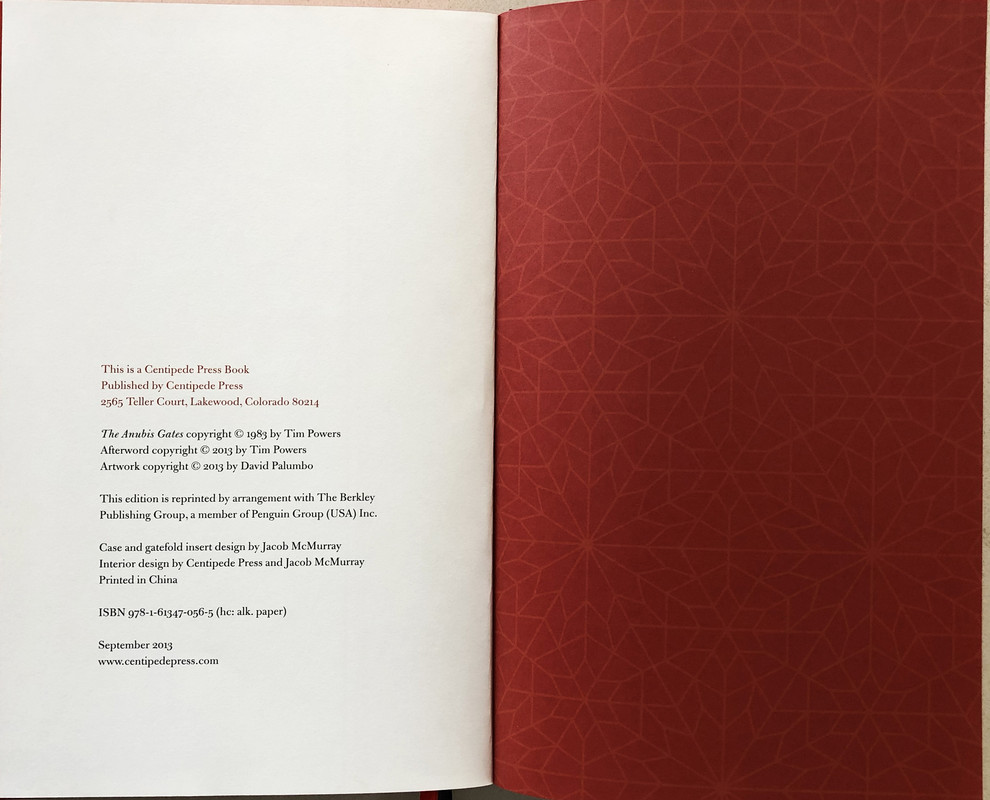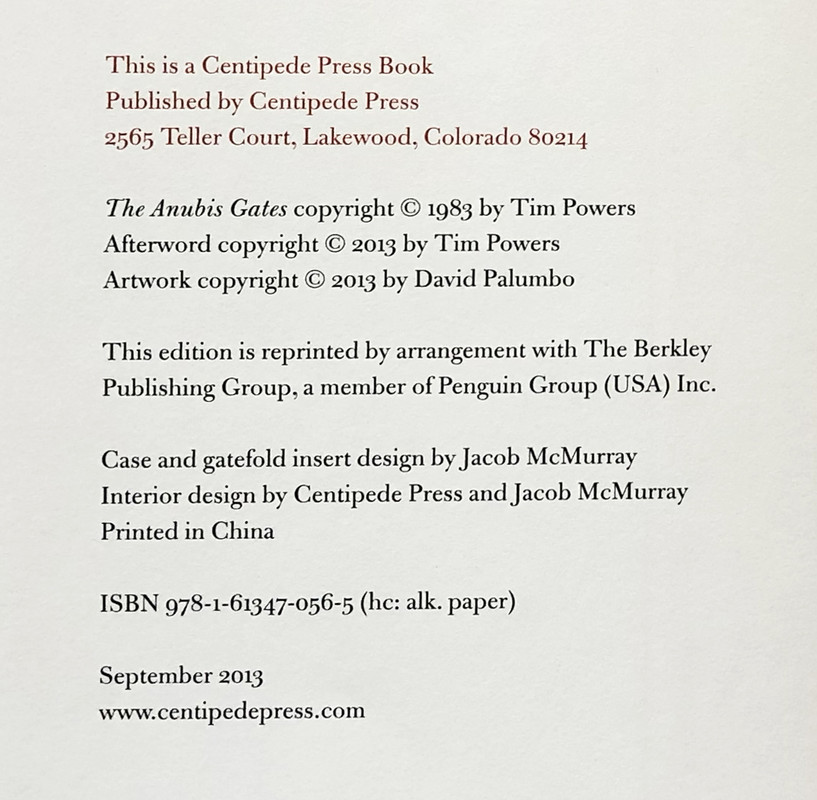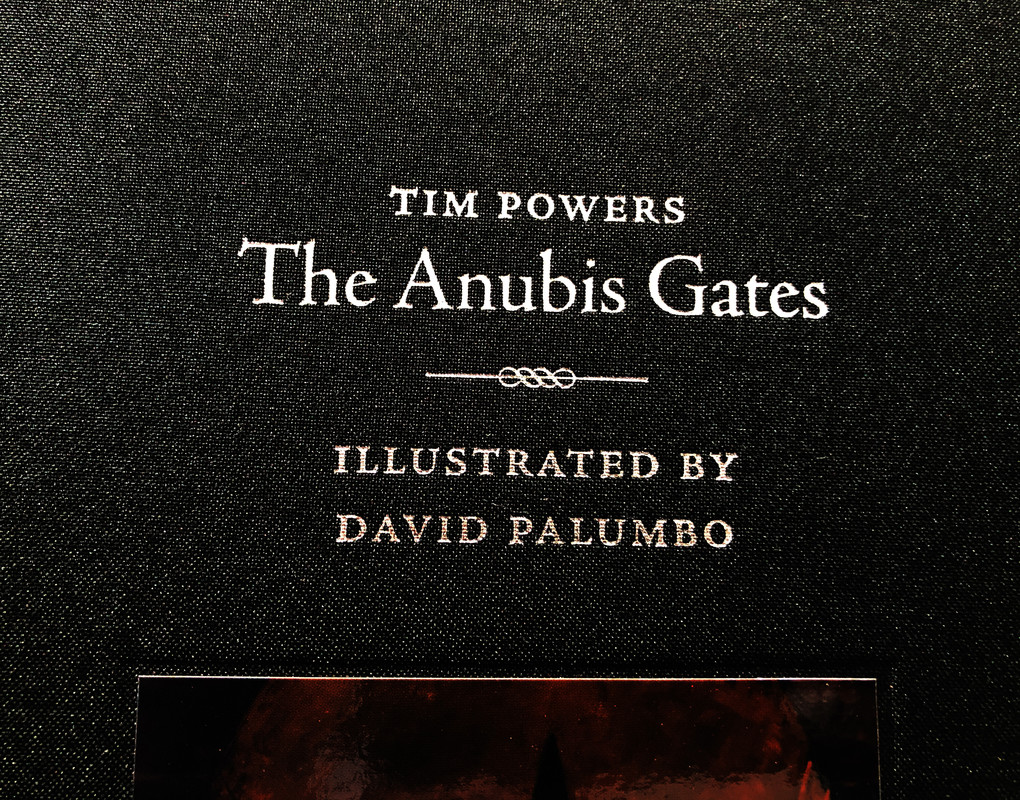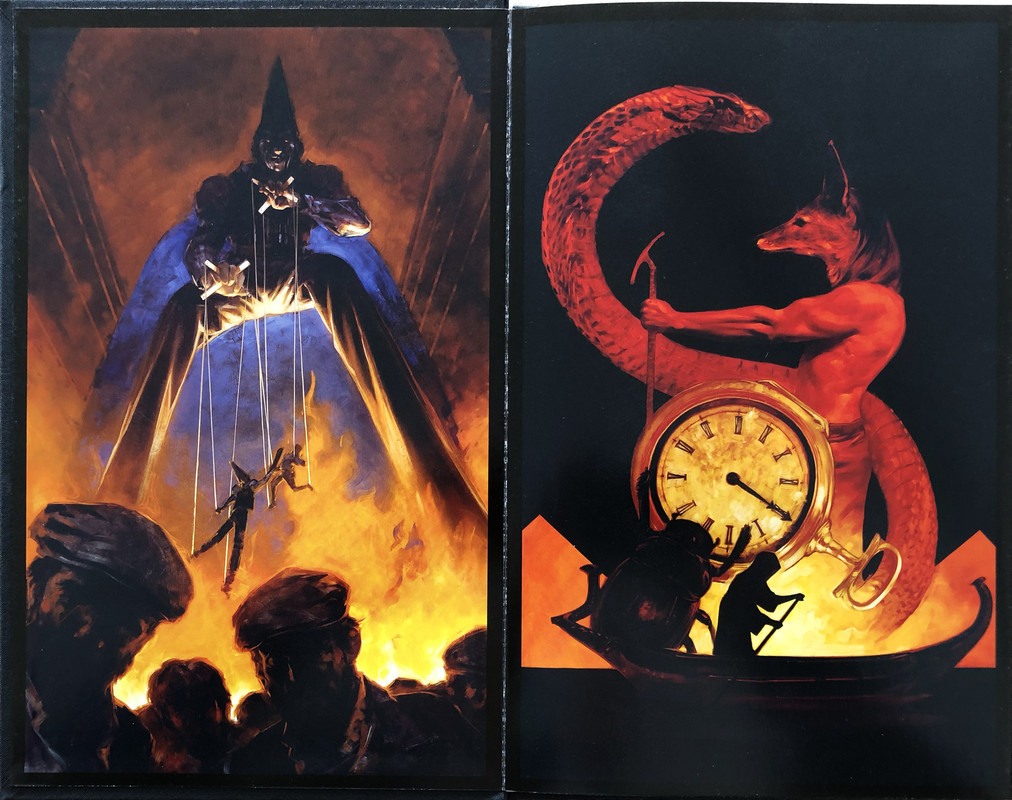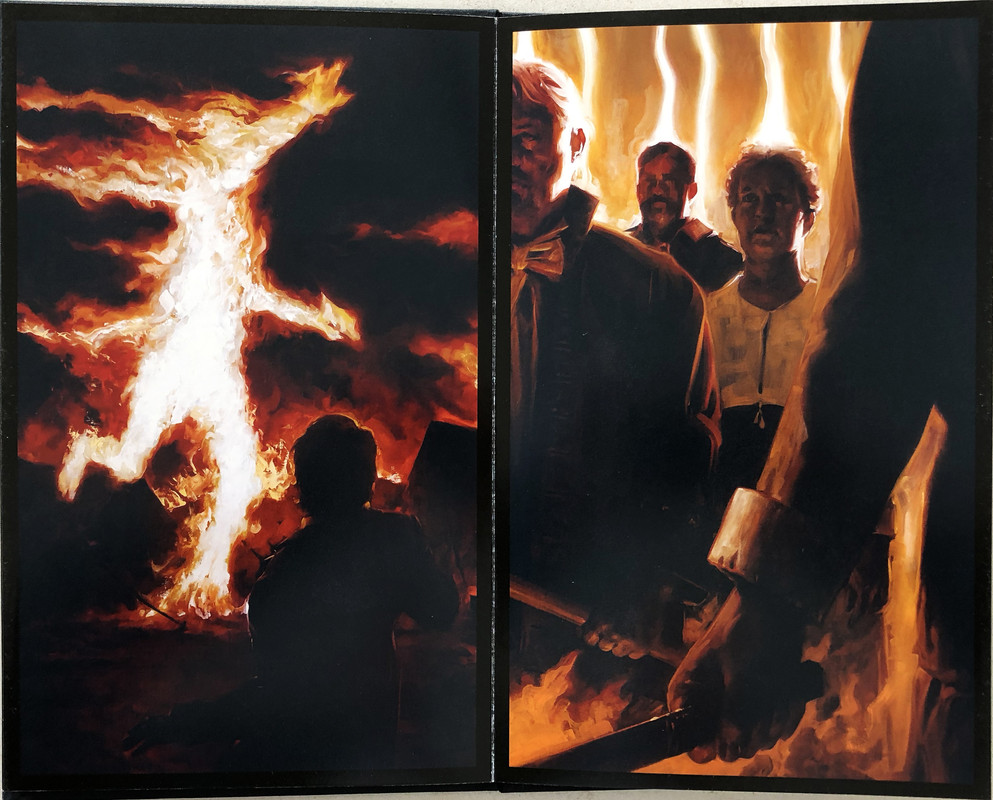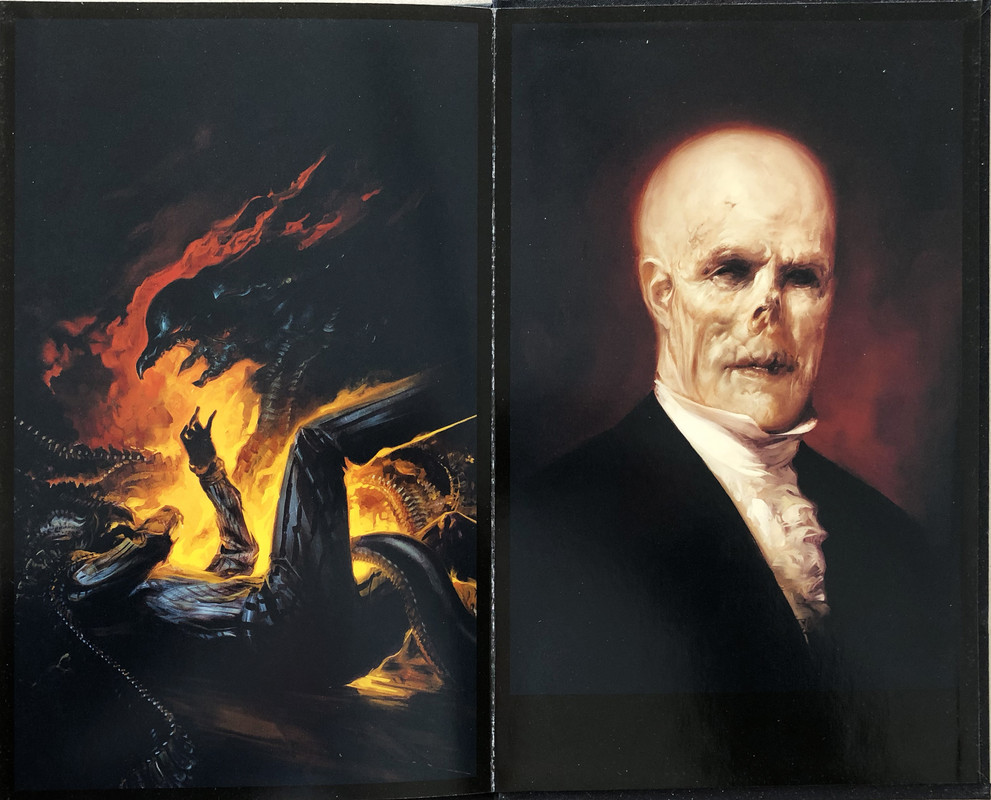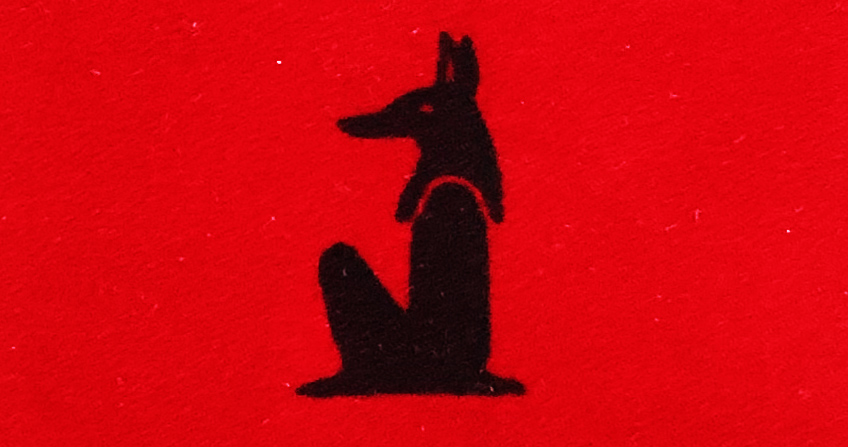 An index of the other illustrated reviews in the this series can be viewed
here.
Thanks for sharing this! I was always curious about this edition and after seeing your presentation I am very interested in it. Prices in secondary market are quite expensive though.
>2 tkellici:
It was fairly expensive ($300) on release in 2013.
I have a sample of that tile-design endpaper, and one of the maps of London - extras that Jared kindly tucked in with one of my orders.
In my opinion, this is not one of the better Centipede Press publications. I had this some years ago (traded it). I thought the overall quality was simply not up to par. Mind you, the illustrations are gorgeous, and it's a fun read, but the quality of this volume was not good - at least that was my experience. That said
>1 wcarter:
lovely pictures :)
Lovely pictures indeed. I have it on my shelf and tempted to reread. I notice your slipbox doesn't line up on the centre cutout where the two halves meet. It's been a long time but it might be worth checking with Jerad as I think he issued replacements at the time. I've got a vague recollection of ending up with two sets of the box, one that fitted, one that didn't.
>6 snail:
I received the offer from Jerad at the time to correct the unaligned slipbox, but I had thought this was a deliberate design feature, and preferred it to the perfectly aligned version as it seemed to fit the story plot. The slipbox itself fits perfectly.
>5 astropi:
Aesthetically imo it is one of Centipede Press best offerings, quality wise not so much.
>8 JuliusC:
I loved the illustrations, and the fact that it was signed by the author was wonderful. But yeah, the quality was a real disappointment. I'm sure Jerad expected the production value to be much better than it was. Speaking of quality, there was a "rumor" (not sure how true this is) that CP was going to publish
At the Mountains of Madness
letterpress! Now that, would be something not to miss...
>9 astropi:
From CP's 30 August 2020 newsletter (the last I've heard about this book):
"After that long list for forthcoming titles from last week's newsletter, some of you asked, "Hey, what about At the Mountains of Madness?" Yes! That is still in the works. With new artwork by Michael Whelan, Travis Louie, Boris Vallejo & Julie Bell, Brom, Bob Eggleton, and many others, this is going to be one hell of a book. Oversize, letterpress, and lots of extras. I'll try to get some updates to you as winter approaches. So, yes, it is still in the works. Really hoping for a 2022 pub date. The printer is local Denver-based letterpress shop that has been doing some terrific work for us lately. Stay tuned!"
>10 kdweber:
do you know of any other books Centipede has done letterpress, or is this a new development?
>11 abysswalker:
Fairly certain the answer is none. I've followed CP from basically the beginning of the press, and I never saw any books as advertised as letterpress before.
>11 abysswalker:
I'm not aware of any. None of my 67 CP titles are printed letterpress.
I believe the forthcoming T.E.D. Kline book is being done letterpress as well but I'm not aware of any previous letterpress offerings.
>7 wcarter:
Ah, that's an interesting point. I got both and gave the unaligned version to one of the kids at the time to use as a sort of storage thang. As you say, both versions fit perfectly.