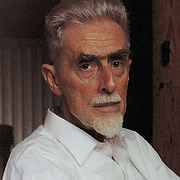 Common Knowledge
Canonical name

Legal name

Birthdate

Date of death

Burial location

Gender

Nationality

Birthplace

Place of death

Places of residence

Leeuwarden, the Netherlands (birth)
Laren, the Netherlands (death)
Arnhem, the Netherlands
Ukkel, Belgium
Baarn, the Netherlands

Education

Occupations

Relationships

Organizations

Awards and honors

Knight of the Order of Orange-Nassau (1955)
Asteroid Namesake (4444)
Officer of the Order of Orange-Nassau (1967)

Short biography

Uitspraken van Escher:

"Ik geloof dat het maken van prenten, zoals ik dat doe, bijna alleen een kwestie is van het zo verschrikkelijk graag goed willen doen."

"Ik zou een tweede leven kunnen vullen met het werken aan mijn prenten."

"Op momenten van groot enthousiasme schijnt het me toe dat er nooit op de wereld, door niemand, zo iets moois en belangrijks gemaakt is."

"Ik speel een vermoeiend spel."

"Ik word niet volwassen. In mij is het kleine kind van vroeger."

"De dingen die ik wil uiten zijn zo prachtig en zuiver."

"Ik wandel steeds in raadselen. Er komen telkens jongelui die zeggen: u maakt ook popart. Ik weet helemaal niet wat dat is, popart. Dit werk maak ik al dertig jaar."





Eschers kunst - het structureel ondenkbare presenteren alsof het een wet van de natuur is.
M.C. Escher is geboren in 1898 in Leeuwarden in Nederland. Hij kreeg zijn eerste tekenlessen op de middelbare school van F.W. van der Haagen die hem ook de blokdruk leerde waardoor zijn aangeboren grafische talenten werden gestimuleerd.
Van 1912 tot 1922 studeerde hij aan de School voor Architectuur en Decoratie in Haarlem, waar hij les kreeg in grafische technieken van S. Jessurun de Mesquita die de verdere artistieke ontwikkeling van Escher zeer beïnvloed heeft. Tussen 1922 en 1934 woonde en werkte Escher in Italië. Daarna verbleef Escher twee jaar in Zwitserland en vijf jaar in Brussel voordat hij definitief verhuisde naar Baarn in Nederland waar hij stierf in 1972.
M.C. Escher is geen surrealist die ons zijn droomwereld ´in tekent´, maar een architect van perfect onmogelijke werelden die het structureel ondenkbare presenteren alsof het een wet van de natuur is. De dimensionale en perspectivische illusies die daaruit voortkomen confronteren ons met de beperkingen van onze zintuiglijke waarneming.
Statistics
Works

96

Also by

10

Members

4,521

Popularity

#5,549

Rating

4.0
Reviews

36

ISBNs

172

Languages

17

Favorited

9

Touchstones

16