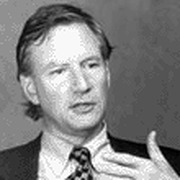 Common Knowledge
Legal name

Birthdate

Gender

Nationality

Birthplace

Places of residence

Education

Cornell University (B.A. civil engineering ∙ 1965)
Cornell University (1966)
Stanford University (M.B.A.)
Stanford University (Ph.D)

Occupations

Organizations

Awards and honors

honorary doctorate, State University of Management, Moscow, 2004
British Department of Trade and Industry (DTI) as one of the world's Quality Gurus., 1990

Short biography

Peters was born in Baltimore, Maryland. He went to Severn School for High School and attended Cornell University, receiving a bachelor's degree in civil engineering in 1965, and a master's degree in 1966. He then studied business at Stanford Business School, receiving an M.B.A. and Ph.D.. In 2004, he also received an honorary doctorate from the State University of Management in Moscow.

From 1966 to 1970, he served in the United States Navy, making two deployments to Vietnam as a Navy Seabee, then later working in the Pentagon. From 1973 to 1974, he worked in the White House as a senior drug-abuse advisor, during the Nixon administration. Peters has acknowledged the influence of military strategist Colonel John Boyd on his later writing.

From 1974 to 1981, Peters worked as a management consultant at McKinsey & Company, becoming a partner and Organization Effectiveness practice leader in 1979, and then in 1981, he went solo and became an independent consultant.

In 1990, Tom Peters was honoured by the British Department of Trade and Industry (DTI) as one of the world's Quality Gurus.
Without much doubt, Peter Drucker and Tom Peters have shaped the idea of modern management more than any others over the last six decades. Drucker is said to have "invented" management as a discipline worthy of study—in particular, he gave management of large firms the essential tools to deal with their post-World War II enormity, complexity, and growing global reach. Tom Peters, in turn, led the way in preparing management for the current era of staggering change, starting in the mid-1970s.
Statistics
Works

112

Also by

15

Members

7,591

Popularity

#3,216

Rating

3.7
Reviews

63

ISBNs

308

Languages

16

Favorited

6