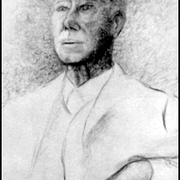 Common Knowledge
Canonical name

Legal name

Other names

Marut, Ret (Pseudonym) (disputed)
Torsvan Croves, Traven (Pseudonym) (disputed)
Croves, Hal (Pseudonym) (disputed)
Maurhut, Richard (Pseudonym) (disputed)

Birthdate

Date of death

Burial location

Gender

Nationality

Country (for map)

Birthplace

Place of death

Places of residence

Relationships

Agent

Short biography

The author known as B. Traven lived under numerous pseudonyms. German of origin--under one of his names Ret Marut--he ran an illegal printing press and was associated with the Sparticists opposed to the Kaiser during World War 1 and associated also at least somewhat with the Weimar Republic that came after the German collapse in that conflict. When the Weimar itself collapses the story goes that Traven was arrested and sentenced to death by a military kangaroo court. He however managed to escape not only from Germany but from Europe finally settling in with the native population in Southern Mexico. His jungle novels are set in that region and portray the exploitation of the indigenous population. Traven lived under numerous pseudonyms as mentioned above. He believed himself to be under threat of assassination and acted accordingly. There is some reason to believe though that his past was the cause of much neurosis and/or paranoia on his part. Also used Traven Torsvan and Hal Croves.
Statistics
Works

132

Also by

9

Members

3,724

Popularity

#6,804

Rating

4.1
Reviews

54

ISBNs

362

Languages

17

Favorited

21